Fans Think Kim Kardashian Needs to Take a Break From Work: 'Do You Sleep Kimberly?'
Kim Kardashian has become one of the most well-known women in the world ever since her reality show, Keeping Up With the Kardashians, premiered on E! back in 2007. Kardashian could not have guessed where the show would take her, but she took that fame and ran with it. Today, she's a model-turned-business-mogul as well as a mother to four kids. But some fans thinks she's working a bit too hard.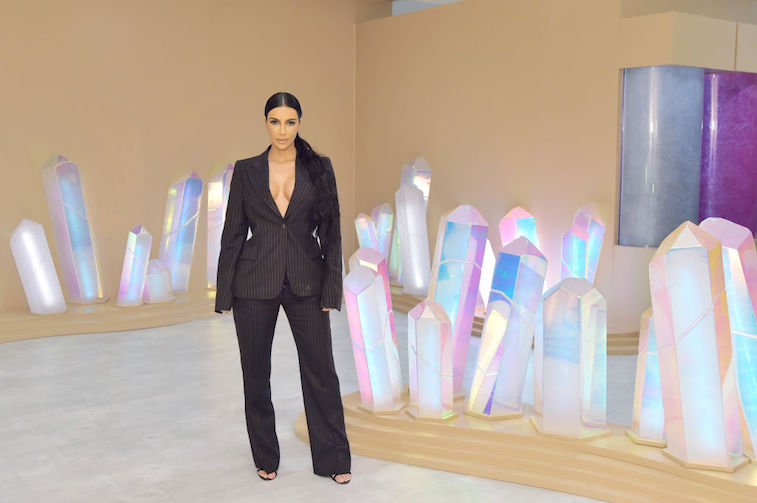 Kardashian has launched several brands over the last few years
The Kardashian family hasn't slowed down at all since they shot to fame after their reality show premiered a dozen years ago. Today, each of the children runs their own business, all of which are monitored by momager Kris Jenner. Kardashian made a lot of her money in modeling before any of her sisters were ever raking in major paychecks. At one point, she was the wealthiest sister, and now she only falls short to her billionaire little sister, Kylie Jenner. In 2017, Kardashian launched two new brands: KKW Beauty and KKW Fragrance, both of which she works very hard on. And in September 2019, she launched her new shapewear collection, SKIMS.
She finds time to balance motherhood and her businesses
The hardest part of being in Kardashian's position is probably trying to find that balance between work life and motherhood. Kardashian has four children with her husband, Kanye West, and though the two rely on the help of nannies to help take care of their kids, Kardashian still does her best to be a hands-on mother. The family recently took a trip to the Bahamas, which allowed for some downtime for the six of them. But as soon as Kardashian returned home, it was back to business.
Her recent Instagram posts have fans think she's working too hard
Kardashian has dedicated a lot of time to the launch of SKIMS. But when the shapewear officially hit the market, it was already on to the next business endeavor. Just days after the SKIMS launch, Kardashian posted a photo announcing her newest fragrance in her KKW Fragrance line. And fans couldn't believe she was already promoting another product. "Do you sleep Kimberly????" one fan commented. "Kim you work a lot," another user wrote. "You're always selling new things," someone else added. All of the comments received hundreds of likes combined, proving that others agree that Kardashian might be turning into a workaholic.
The show also takes up a lot of her time
In addition to spending so much of her time on her business, Kardashian is also constantly filming for the family's reality show. KUWTK is now in its 17th season, so the cameras following her have probably become just another normal part of life. However, it still means that she likely doesn't get much time to unwind and just enjoy everything she has built for herself. Hopefully she's only working this hard because she's looking forward to an early retirement, but if she's anything like her mother, the grind will never stop.