Fans Think Meghan Markle's Wedding Dress Had an Unusual Connection to Jennifer Lopez
It has been a year and a half since Meghan Markle's splendid wedding ceremony, where she and Prince Harry officially tied the knot. Still, fans can't stop talking about the fairytale event, including the celebrity guests, the multi-cultural ceremony, and, of course, Markle's wedding style.
While there were many guesses in advance as to what Markle's dress would look like, when she finally stepped out of the car on the big day — revealing her classic, beautifully-designed dress — fans were truly in awe. As it turns out, Markle could have taken inspiration for her dress from a surprising source.
There was lots of speculation about Meghan Markle's wedding dress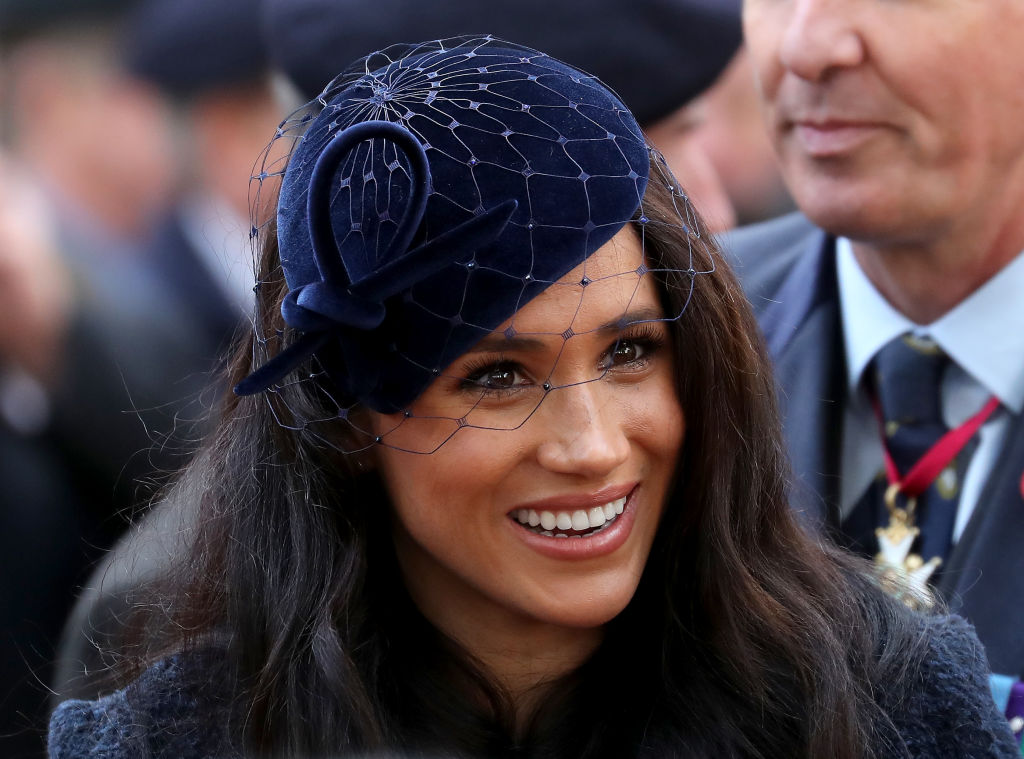 When Markle and Prince Harry announced their engagement in November 2017, everyone's thoughts immediately turned to their impending nuptials. After all, theirs would be the biggest royal wedding since Prince William and Kate Middleton got married in 2011.
Most royal fans were intensely curious as to what Markle's wedding style would be. It was undoubtedly a nontraditional engagement, considering Markle had been married before and was an actress by profession. 
There was a lot of speculation that Markle would choose a non-white wedding dress, due to the fact that it would be her second wedding. Many people assumed that Markle would favor a form-hugging, risque style for her wedding dress.
Ultimately, however, Markle would come out of the gate with a dress that was inspiring, stunning, and perfectly designed — just the thing for a woman marrying the love of her life in a fabulous ceremony.
Meghan Markle's wedding dress was very traditional
On the day of the royal wedding, all eyes were on the car carrying Markle to the steps of the chapel. When she stepped out of the car, jaws dropped. Defying the rumors and predictions, Markle's wedding dress was a very traditionally-designed white wedding dress with a boat neckline and three-quarter-length sleeves.
The dress was designed by Clare Waight Keller, a British designer working for the iconic fashion house Givenchy. In an interview, Keller revealed that while there were a few variations in the design during the process of creating the dress, she and Markle decided on the overall look very quickly. 
Markle's veil, which reportedly took almost 500 hours to create, had numerous small flowers sewn throughout the lace in order to create the delicate, detailed look that the bride-to-be wanted. Of course, Markle also had a second dress, which she reserved for the wedding ceremony.
That gown, a figure-hugging, sleeveless one, stood out as being much more glamorous and trendy than her wedding dress. Both dresses definitely caused a splash, with fans flooding the internet to see all the pictures of Markle's wedding looks. 
Did Meghan Markle use Jennifer Lopez as inspiration for her wedding dress?
The 2001 film The Wedding Planner, is known as one of the most beloved romantic comedies of all time, cementing Jennifer Lopez's status as a queen of romantic comedy. Recently, the film's costume designer, Pam Chilton, spoke out, revealing that many fans have noticed a startling similarity between Markle's wedding dress and the one worn by Lopez in one of the film's biggest scenes.
Chilton stated that she gets "a lot of texts" about how similar the two dresses look. And while she thinks it is just a coincidence that they are so similar, she does admit that Markle is about the right age to have watched the film when she was younger and perhaps taken a bit of inspiration. 
There's no doubt Duchess Meghan, who had worked hard to establish a career as an actress, would have idolized Jennifer Lopez as a strong, independent woman who forged her own path in life.