Fans Think the Timing of Miley Cyrus Single 'Slide Away' Is Too Convenient — Was Her Break Up with Liam Hemsworth Fake?
It must be a nice rock you're living under if you haven't heard about the epic Miley Cyrus/Liam Hemsworth breakup yet. Fans were shocked to discover that the couple, who have been married for just shy of eight months, are going their separate ways.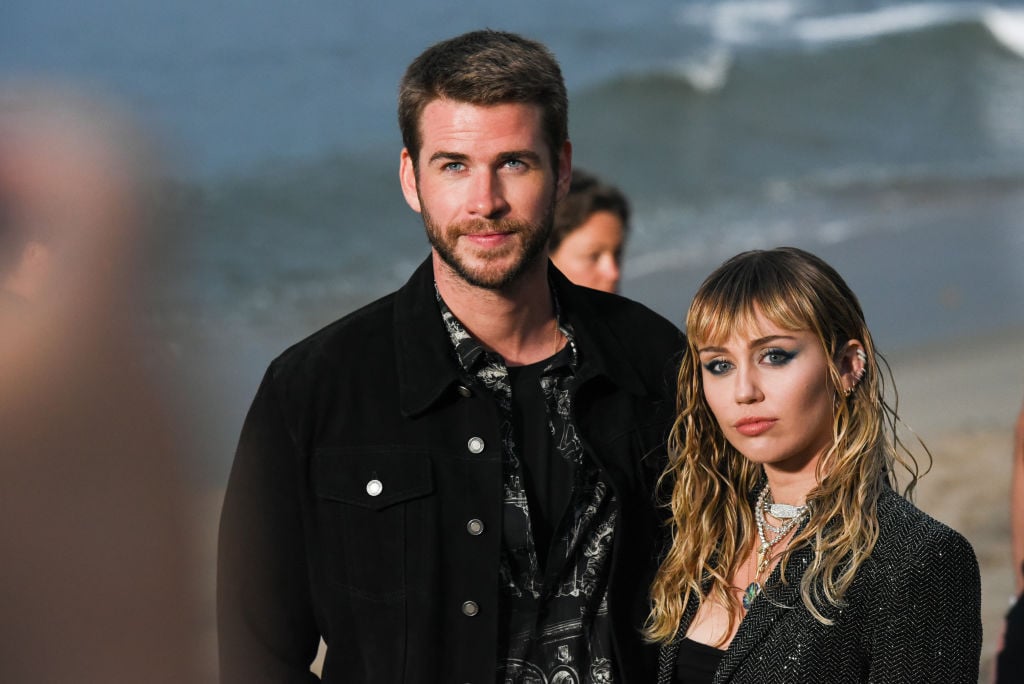 Followers were quick to blame wild child Miley Cyrus for the split, claiming they couldn't see why she agreed to settle down and get married in the first place. Cyrus was even caught kissing Brody Jenner's ex-wife Kaitlynn Carter mere days after her rep confirmed the split.
But then news broke that it was Hemsworth who made the relationship "toxic" with his hard-partying ways. Apparently, Cyrus was trying to make things work for a while but finally gave up on her husband, even though she "has a hard time letting go" of him.
Miley Cyrus just released a new single that has fans very suspicious
The timing couldn't be more suspect. Just when everyone is conveniently talking about Miley Cyrus and Liam Hemsworth, trying to figure out the true motive behind their breakup, Cyrus dropped a new single that appears to be about that exact topic.
Her new single "Slide Away" isn't the least bit subtle. The lyrics say, "Once upon it was paradise, once upon a time I was paralyzed / I think I'm gonna miss these harbor lights / But it's time to let it go."
"Once upon a time it was made for us, woke up one day and it turned to dust," the song continues. "Baby, we were found, but now we're lost / So it's time to let it go."
Critics are calling it a publicity stunt
After lackluster album sales from her last album release, "Younger Now," it would make total sense for Miley Cyrus to dream up a way to ensure that doesn't happen again. Fans are so convinced that the timing of her epic breakup is suspect that they're saying the whole thing might be fake — at least partially.
Some followers believe she and Liam Hemsworth actually broke up months ago, citing proof that he was caught walking around sans wedding ring.
This theory is just logical — clearly, the couple must have been having problems prior to this week if Cyrus wrote a song about it a while ago. Unless she was talking about someone else?
Fans have been having mixed reactions to Miley Cyrus lately
The 26-year-old songstress has been getting some pushback from fans lately as she explores the boundaries of her work and messaging. Cyrus's video for "Mother's Daughter" was definitely controversial, which many fans applauded while others criticized.
"Miley is such a versatile and extraordinary person in the present day music industry, where almost everything is generic!. Love you, Miley," one fan said.
But not everyone felt the same. "I honestly preferred your 'Malibu' song and when you were simple, clean and focused on your musical talent. This whole act to get attention and shock value isn't impressing me," another said.
It's unclear if we'll ever know whether the Hemsworth/Cyrus split was one big publicity stunt to help promote Miley Cyrus's new music. But we wish these two the best either way.