'Fargo': What's Coming Next in Season 3
Fargo's sophomore season proved to be as successful as the first, once again earning high critical acclaim. Now, it's time to look ahead to Season 3. Showrunner and producer  Noah Hawley recently revealed new details about the next season of FX's highly praised anthology series — including when it will take place and whether it'll feature any familiar faces. Here's everything we know about Fargo Season 3 so far.
1. The cast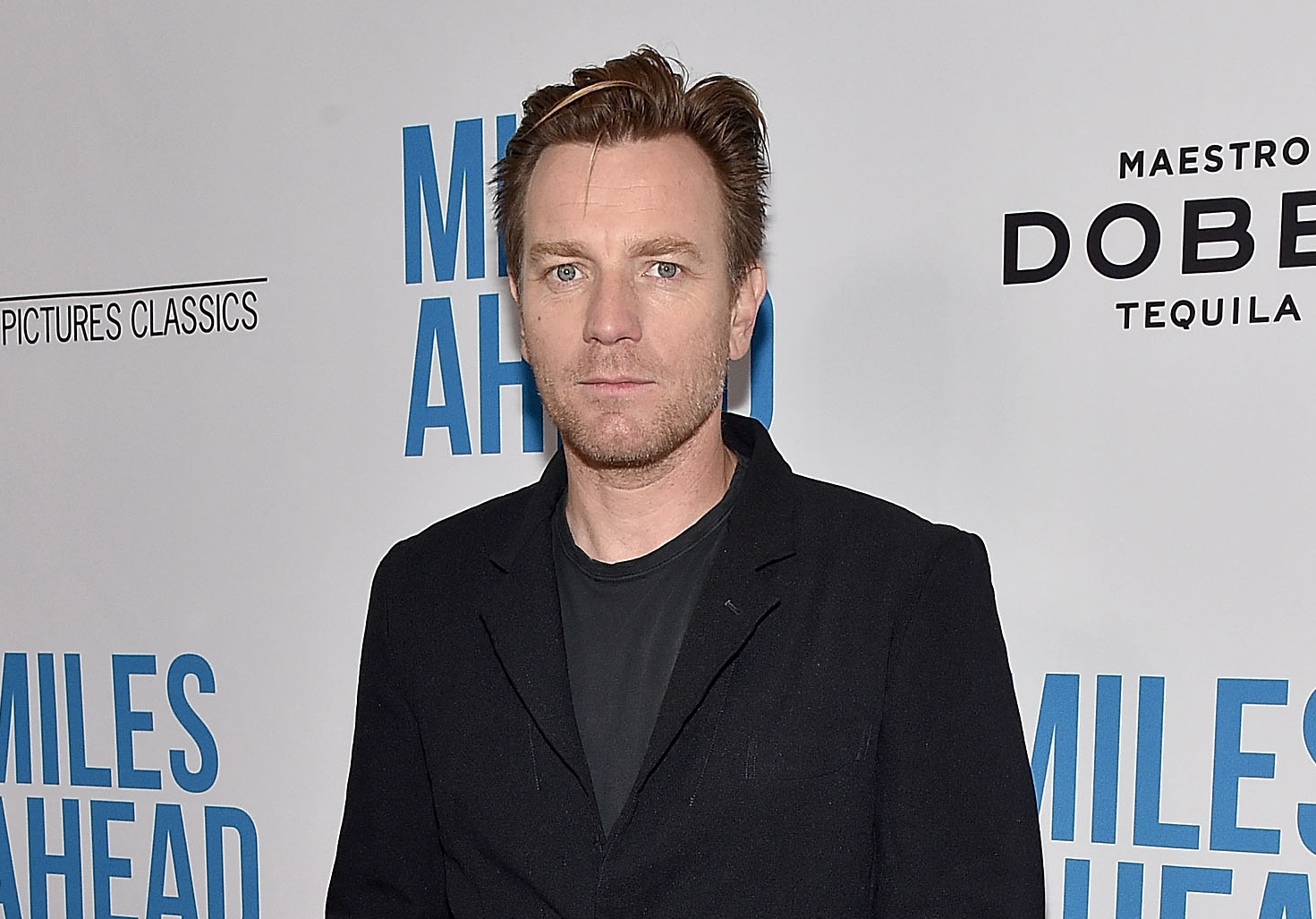 Ewan McGregor will have not one, but two leading roles in Fargo Season 3 next year. The actor has been cast in the dual role of brothers Emmit and Ray Stussy. Per the official description, Emmit Stussy is the Parking Lot King of Minnesota. A handsome, self-made, real estate mogul and family man, Emmit sees himself as an American success story. Meanwhile, his slightly younger brother, Ray Stussy, on the other hand is his opposite. Described as "balding and pot-bellied", Ray is the kind of guy who peaked in high school. Now a parole officer, Ray has a huge chip on his shoulder about the hand he's been dealt, and he blames his brother, Emmit, for his misfortunes.
According to EW, Hawley says that McGregor's disparate sibling characters will make Fargo Season 3 "not as big a story, character-wise, as the second year." Instead, this season will focus on a past conflict that spirals out of control between the brothers. "There is an old wound between them that sort of gets reopened and re-litigated, and that rivalry becomes contentious and that sort of puts all the events in motion," he described. "The fun soup of it is you have to have enough moving parts that everything is on a collision course, but which parts are going to collide? There's this element of randomness to it, which I think adds to the truthiness of our fake true story."
The Leftovers
 star Carrie Coon has been tapped for a lead role opposite Ewan McGregor in
Fargo
season 3
.
Per TVLine, Coon will
play the series regular role of Gloria Burgle
, a practical woman who grabs the fire extinguisher when the bacon catches fire and everyone else panics. Gloria is the chief of the Eden Valley police, and a newly divorced mother, who is struggling to understand this new world around her where people connect more intimately with their phones than the people right in front of them.
Mary Elizabeth Winstead has been cast to play Nikki Swango, described as "a crafty and alluring recent parolee with a passion for competitive bridge playing."
Per TVLine, Scoot McNairy has joined the show in a still-unidentified role.

According to THR,  David Thewlis will portray V.M. Vargas, a "mysterious loner and true capitalist who delivers Emmit Stussy (McGregor) the bad news that he has just become partners with his employers, whose business interests lay outside the law."
2. It will be the most contemporary season yet

Fargo took place in 2006 in its first season and was set in 1979 for its sophomore run. Season 3 will move back to modern times, taking place in 2010 — just four years after Season 1 — and will deal with our "selfie-oriented culture."
"It's fun to come back and do something more contemporary and look at how it is to be in that region in a modern world," Hawley told The Hollywood Reporter. "On some level, those characters are always out of time a little — even Molly [Allison Tolman] and Gus [Colin Hanks], in 2006, did not feel contemporary. That Lutheran reserve and humbleness and reluctance to talk about one's self, complain, ask someone how they're feeling or communicate really big things, it's at odds with the selfie culture. It's interesting to look at that and see if there's story to be generated from that."
3. Some past characters may return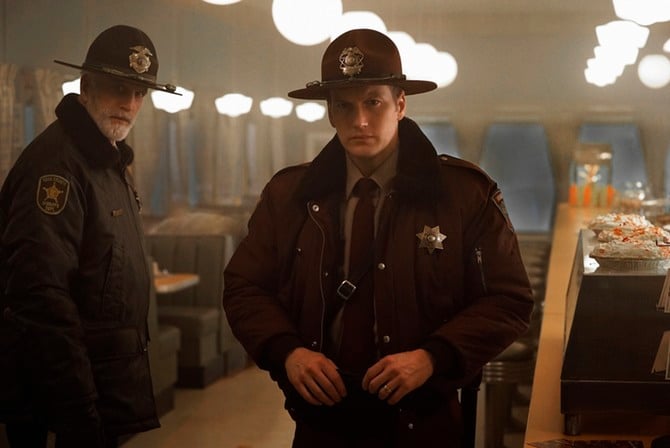 Since Season 3 will be set only a couple of years after season one, it opens up the prospect for some of the original characters to return. When asked about the possibility, Hawley didn't confirm or deny, simply telling EW, "Potentially."
As fans know, each season of Fargo has had entirely different casts, but two characters have appeared in both seasons: Lou Solverson, who was played by Keith Carradine in Season 1 and Patrick Wilson in Season 2, and Solverson's daughter Molly (Tolman), who was a main character the first year and also reappeared as a minor character in the sophomore season. Per EW, there's a chance that both will come back for Season 3, among other Season 1 vets.
Update 1/16/16: FX boss John Landgraf has confirmed that at least one past character will be returning to Fargo Season 3, although he wouldn't reveal which one. "As far as I know, there is one [character returning. That doesn't mean [series creator Noah Hawley] might not change his mind and there might not be more," he said.
Update 5/31/16: Hawley recently opened up about the possibility of seeing the Solversons again, telling EW, "I don't know if we're going to see any [of the Solversons]. We might drive by a couple on the road. What's fun about the show is that it always connects in some way, either to the movie or to one of our other seasons and I like that those connections are sometimes very literal like with the backstory of Lou Solverson, and sometimes they're more tangential."
4. It'll have some ties to Season 2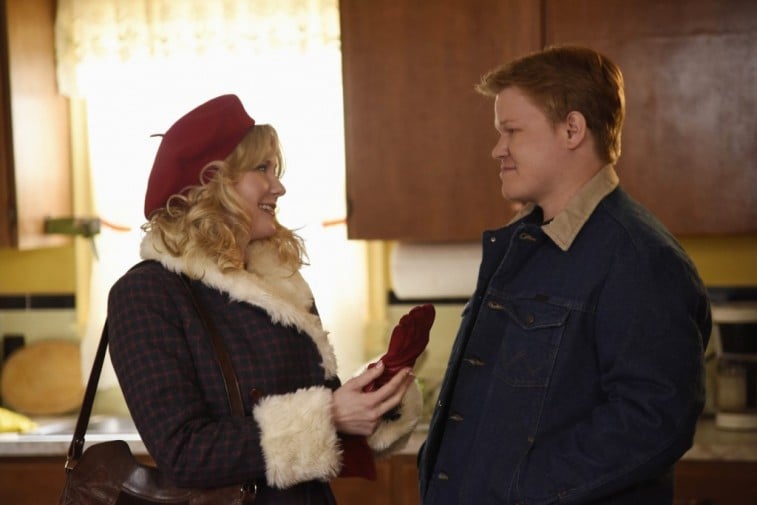 When asked if Fargo's current season held any clues about the upcoming season three, Hawley confirmed that there will be some ties between the two. "There are going to be connections, the way the first year was connected to the movie and the second year was connected to the first, but I think part of the fun is figuring that stuff out and I wouldn't want to take that away from anybody," he told EW. "There will be definitely things that connect to something in our story."
5. The premiere date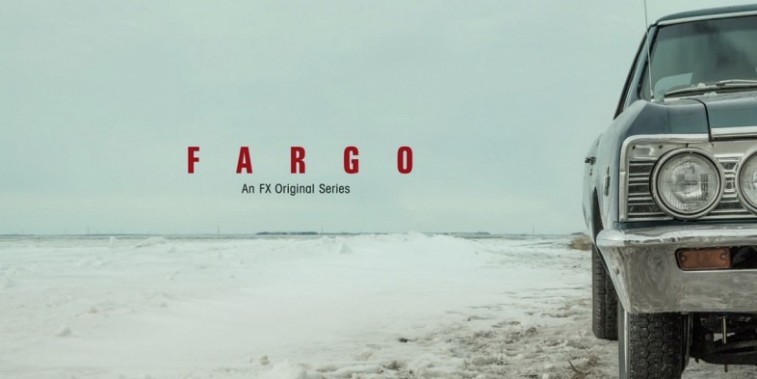 It will take a little longer for the show to return for its third season, with no new episodes airing in 2016. That has partly to do with timing and the seasonal setting of the season, as Hawley explained.
"It's a winter show, for better or worse, and this winter, there is not time to shoot another year before this winter is over," he said. "It's also very important to me and my other producers, I think one of the strengths of the show is that we separate the writing from the production and we really take our time and we break the whole story and we write eight of the 10 hours at least and we end up up there knowing exactly what we're doing, exactly what the whole story is."
With that in mind, Fargo is set to kick off Season 3 on April 19 at 10 p.m. ET.