Critics Are Outraged by Farrah Abraham's 9/11 Video; "so Shameful"
Farrah Abraham is constantly under fire for lapses in judgment, but she seems to have gone a bridge too far with her most recent video. Abraham took to her Instagram and YouTube pages to post a video about the infamous 9/11 attacks and the response has been extraordinarily negative. Fans and critics alike are outraged by Abraham's insensitivity and are urging her to take the video down immediately.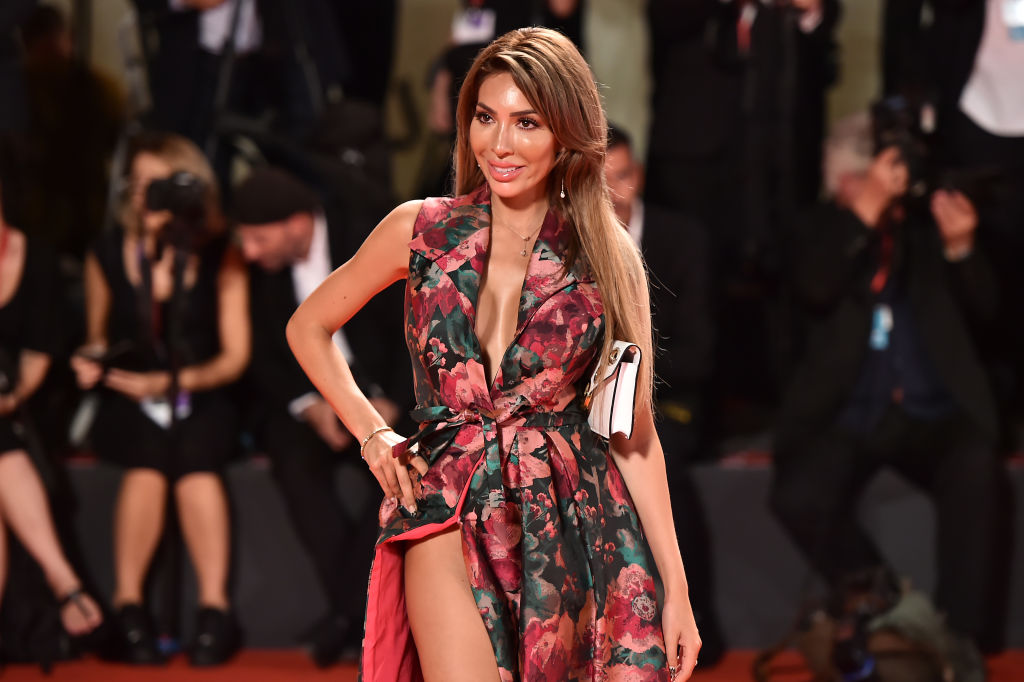 September 11, 2001
September 11, 2001, is a day that will live in infamy for American people. It is a day of remembrance of the terrorist attacks that took the lives of countless American citizens. 9/11 is a day of solitude that requires a certain amount of deference when speaking about it. Unfortunately, Abraham didn't appear to be mindful of that when she posted her 9/11 video. Now fans and critics alike are rightfully outraged by the former reality TV star.
Farrah Abraham posts a 9/11 video
'9/11 ONE WORKD TRADE CENTER @walkstours In memory of September 11th, I was in 5th grade when this happened & now Sophia being in 5th grade we enjoy this experience watch now link in bio FarrahTube," wrote in a caption to her 9/11 video. In the video, Abraham and her 10-year-old daughter journey to One World Trade Center in memory of those who lost their lives on that horrendous day in history.
Abraham attempts to educate her daughter
For her part, Abraham may have posted this video with decent intentions. She shares that she thinks it's important that her daughter have an understanding about what happened on 9/11 since she was born long after the attacks occurred. Unfortunately, in Abraham's quest to teach her daughter some important history, she made quite a few errors herself. Immediately, fans caught a typo in Abraham's caption. The Teen Mom alum spelled the word "world" incorrectly when she was referring to the World Trade Center. But, the bigger faux pas is Abraham incorrectly referring to 9/11 as 7/11 in her video.
Abraham sparks outrage on IG
Abraham's Instagram followers were also offended by her stating that she wanted to "enjoy the experience" and were upset that she drew attention to the weather calling the day, a great one. Immediately, fans and critics alike began expressing their outrage on Instagram over Abraham's insensitive video. "Take this down!!! So many mistakes and insensitivity," one person said. "Such a great day?!? It's an AWFUL day in our nation's history," another Instagram user chimed in.
Other fans couldn't believe that Abraham made all the mistakes unintentionally and were convinced that she purposely uploaded the 9/11 video with the goal of gaining more notoriety. "Unfollowing right now. The fact that she said 7-11 is disgusting. She is using this horrible moment in history to try to gain more fame and exploit her child even more. So shameful," one former fan wrote. "You totally messed up your whole video you should just delete. Don't act like you know about it. And why such a change of wardrobe acting all studious and proper. Bless you, Sophia. 911, not 711. Delete your post you should be embarrassed," one Instagram user chimed in.
Critics share their personal stories about 9/11
Other Instagram users chimed in with personal stories of their own to highlight how disgusted they were by Abraham's 9/11 video. "Ppl who were not born and rasied in new York really don't know how tragic this really was. I lost friends in there. It is not a tourist attraction. Born and rasied in New York," one person wrote. "She definitely said 7-11, which is truly sad. Please know what the hell you're saying. My best friend died that day as did so many innocent lives. Get it right, 9-11 thank you," another person wrote.
We can absolutely understand why so many people are outraged by Abraham's 9/11 video. One error might not have sparked so much controversy, but several just makes the video seem callous and insensitive. Even if Abraham had no intention of being insensitive, at this point she needs to simply take the video down and apologize. But knowing Abraham, a woman who claims to have no regrets, she has no intention of making amends.