Farrah Abraham Charges Men a Fee If They Want to Take Her Out on a Date
Farrah Abraham is definitely open to dating, but her time does not come cheap.
The former Teen Mom star recently opened up about her dating life and although she wants to find love, a date with her will cost you some big bucks.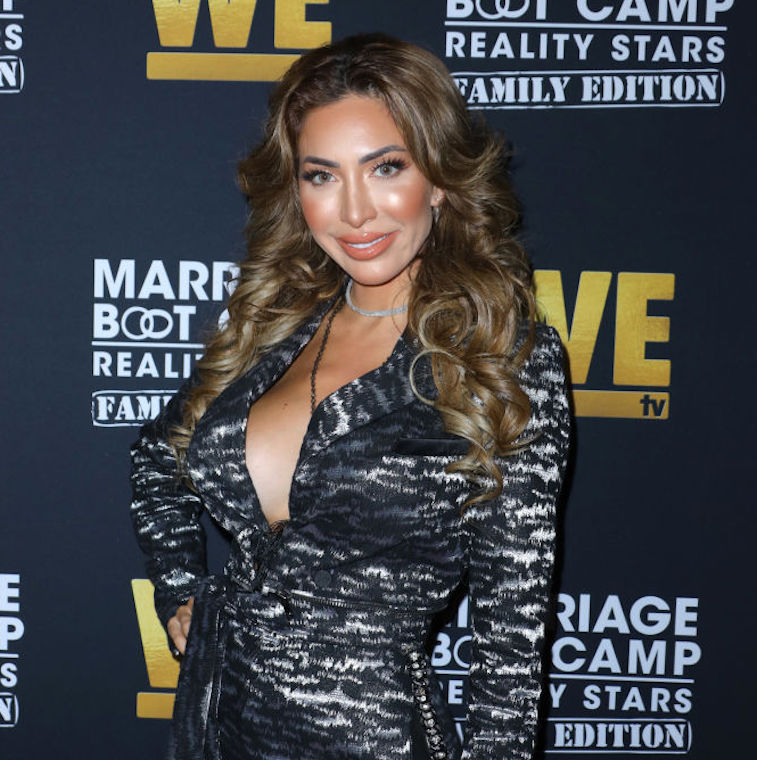 Abraham shared that she expects men to dish out a large amount of cash in order to date her and gives a little insight into what one can expect if they do get the chance to take her out her.
Men should expect to pay at least $5,000
There is no question that Farrah Abraham is a busy woman, so if you want to take her out on a date, get ready to pay a large amount of money for her time.
While attending the WeTv Marriage Bootcamp event at Skybar in Los Angeles on October 10, the reality star shared why men should be willing to shell out money to date her.
"My time is worth a lot of money," Abraham told TooFab. "Honestly I don't really need to go on dates right now. I'm so focused on work and just everything I got going on. So yeah, pulling me away from what I love in my life, I think you can pay me for my time."
Abraham believes that since her time is money, men should expect to pay at least $5,000 to take her out on a date.
"Other women who don't get paid for their time and who are just giving their time away," she continued. "Well, I don't really see anything great coming out of that so…you should always monetize your time. I mean you're monetizing online, why not in real life?"
In addition to shelling out $5,000, men should expect to be background checked and screened. Abraham also brings security with her on dates so potential suitors better be on their best behavior.
Men should also be on the A-game when out with Abraham since she is a firm believer that chivalry is not dead.
"Women should really stay away from paying for any meals on dates. Women in general, like they should have the doors open for them. Men need to prove their worth. Like why are men around if they're not doing the manly duties that they should?"
This isn't the only condition Abraham has for men
While the reality star isn't focused on dating at the moment, that doesn't mean she hasn't considered finding love again.
Although Abraham has come across her fair share of men over the years, she has yet to find someone who possess the qualities she's looking for.
"What am I looking for in a partner? I would say a partner who is well-rounded, loves my daughter and loves dogs," she told Us Weekly last month "Just a good, fun, outgoing person. I'm sure all of us who are single, which there are so many of us, are looking for a great human being. But there's very few."
With Abraham having been in the spotlight for so long, she is extremely cautious when it comes to dating and will take any necessary precautions in order to make sure her relationship remains sacred.
"I definitely know what I'm looking at now when it comes to personalities and behavior and human behavior," she told the outlet. "I don't take any chances anymore. They sign NDA. They're not allowed to call press or other people, be friends with reporters. I take it really serious."