Is Farrah Abraham's Racy Christmas Tree Video a Calculated Move?
'Tis the season for Farrah Abraham to be back in headlines. This time, the 28-year-old is making waves with a video of her decorating a Christmas tree. What easily could have been a simple video of Abraham showing off the way she celebrates the winter holidays, soon turned into massive uproar amongst fans and critics alike.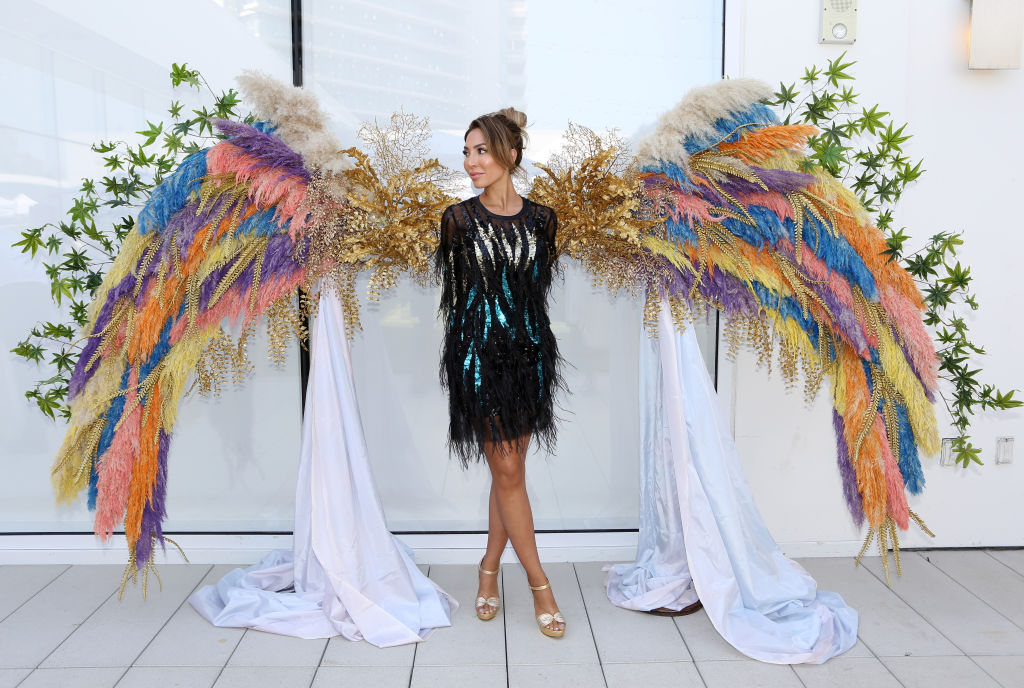 On December 9, 2019, Abraham took to her Instagram page to post a video of her putting the final decoration on her Christmas tree. As festive music plays in the background, Abraham bounces around in a set of red lingerie before waving and blowing a kiss to the camera. "#christmastree official 🎄 put it up & decorated… 🎅🏻 I've been real [sic] good this year love my holiday locks by @miguelmataglamhair #christmascarols #2020 #christmas," the 28-year-old captioned the video.
Critics react to Farrah Abraham's racy Christmas tree video
"What do you want from Santa this year 🎁🎅🏻♥️ … p.s cheers to all the moms out there who spread holiday joy & make family time the best while looking fabulous ♥️♥️♥️ #holidays," Abraham continued in the comments. Of course, she wasn't the only one to comment. Many people felt that the Christmas tree video was wildly inappropriate and made their ire and disgust known. "I'm sorry but you think it's an acceptable outfit to decorate a tree and spend time with your family!?? Wtf," one person commented. "For Christmas, I wish you would quit acting like a dog in heat…🤡🤡 Oh yea and world peace," another harsh critic chimed in.
But just why did Abraham post the Christmas tree video of herself in such a racy outfit? It's no secret that she is subjected to endless amounts to hate and criticism on a daily basis, so she had to know she would receive backlash for this decision. But, perhaps, that has been Abraham's goal all along. It's no secret that Abraham has been struggling with engagement on Instagram. She recently lost over 100,000 followers on the popular app. Furthermore, it's very rare that her photos or videos receive more than 5,000 likes these days.
Is the Teen Mom alum trying to increase her Instagram engagement
The exception to the rule is the racy video that the former reality star recently posted. By comparison, her Christmas tree video has already racked over 17,000 likes, despite being posted just yesterday. Furthermore, with the posting of this video, more articles are being written about the controversial video, thereby making the public's interest in Abraham increase.
Is Abraham just trying to stay in the news
This is far from the first time that fans and critics alike have accused the 28-year-old of doing something that is intentionally racy to stay in the limelight of the media. This past Summer, Abraham was accused of deliberately flashing the paparazzi at the Venice Film Festival so that media outlets would report on her wardrobe malfunction. Critics of the Teen Mom alum pointed out that she has had several, very similar, "wardrobe malfunctions" in the past at very high-profile events.
Of course, it's impossible to know what goes on inside Abraham's head. Perhaps decorating a Christmas tree in one's lingerie is a tradition in her household. Or perhaps Abraham just wanted a reason to show off her body, as is her right. But, we wouldn't be surprised if this was merely a ploy to try to stay relevant in the media. And if it is, it certainly is working in Abraham's favor.