Why Farrah Abraham Doesn't Restrict Her Daughter's Clothing or Makeup
Since being fired from the hit MTV show Teen Mom, Farrah Abraham has mostly been in the news for negative reasons. From bashing her former costars to wardrobe malfunctions at the Venice Film Festival, the 28-year-old seems to always be in hot water for some reason or another. But, perhaps what Abraham comes under fire for the most is the way she chooses to parent her 10-year-old daughter, Sophia.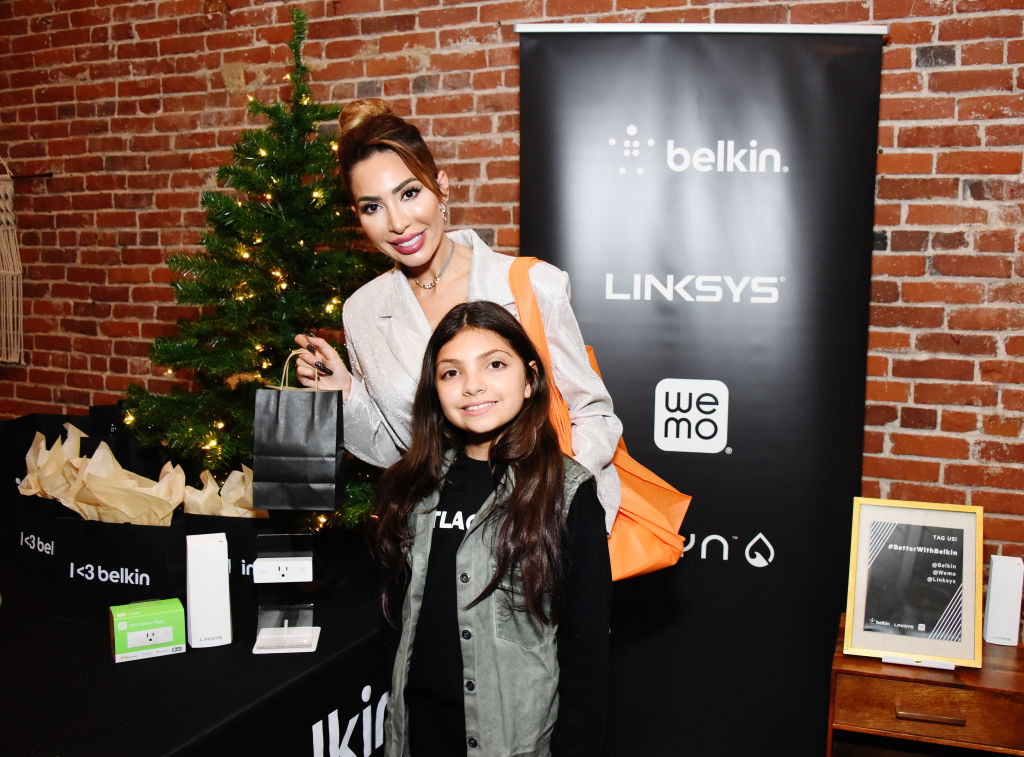 Born on MTV, Abraham's daughter has been in the spotlight her entire life. She's been on TV from the day she was born and began appearing in music videos as early as three years old. Now, the child is pursuing a career in entertainment herself and has dreams of becoming a model and an actress. Abraham has also encouraged her child to become an influencer and Sophia currently boasts nearly 700,000 followers on Instagram alone.
Teen Mom fans express concern for Farrah Abraham's daughter
But, with an increased following comes increased scrutiny and many fans don't like what they're seeing when it comes to Abraham's daughter. They feel she needs to be more focused on school and less concerned with her influencer status. Furthermore, Teen Mom fans are concerned with the way the 10-year-old dresses. Abraham has been called out previously for allowing her daughter to wear makeup and fake fingernails, which people felt were not age-appropriate. Furthermore, fans and critics alike found it inappropriate that the child has recorded some of her videos wearing only a sports bra.
Though Abraham has come under fire again and again for the choices that she allows her daughter to make with her hair, makeup, and wardrobe, she hasn't let it phase her. In fact, the Teen Mom alum recently made an Instagram post that elaborated on why she felt the need to give her daughter free rein when it comes to clothing and makeup. Taking to her Instagram page, Abraham reflected on a recent event she attended with her daughter.
Sophia Abraham attends an influencer award show with her mom
"@sophialabraham & I so appreciated the @aiaawards. As a single parent, I know how hard it is when our kids start wanting to explore makeup, shave their legs, wax their brow [sic] , want to start wearing braws [sic], use deodorant, curiosity and puberty start [sic]," Abraham began, expressing how challenging it can be for parents when their children reach a certain age and want to start doing things differently.
Exploring her true self
Abraham continued on to share that she allows her daughter to fully express herself through her clothing and beauty choices so that she won't feel judged by her. "Thats [sic] why I'm greatfull [sic] and thankful we stand together so she knows I don't judge her like the world may I embrace her fun clothing, beauty, hair, health, and many more trends so she can explore and find her true self without anymore [sic] hardships along her way of maturing into her best self," the former reality tv star added.
"Strength, love & empowerment to all the influencers worldwide being you and making a difference #blowin" Abraham concluded, likely referencing one of her own songs with her hashtag. While we're sure that many people will continue to disagree with Abraham's parenting style, it's up to her to decide how her daughter is raised and how she chooses to dress.