'Teen Mom' Farrah Abraham Opens up About Her Daughter's Dad
While most people are celebrating the holiday season, Teen Mom alum, Farrah Abraham, and her 10-year-old daughter, Sophia, are remembering Sophia's father, Derek. Abraham first became a household name when she appeared on the hit MTV show 16 and Pregnant. As the show was incredibly popular, MTV opted to make a spin-off called, Teen Mom, which starred Abraham for several years before she was fired.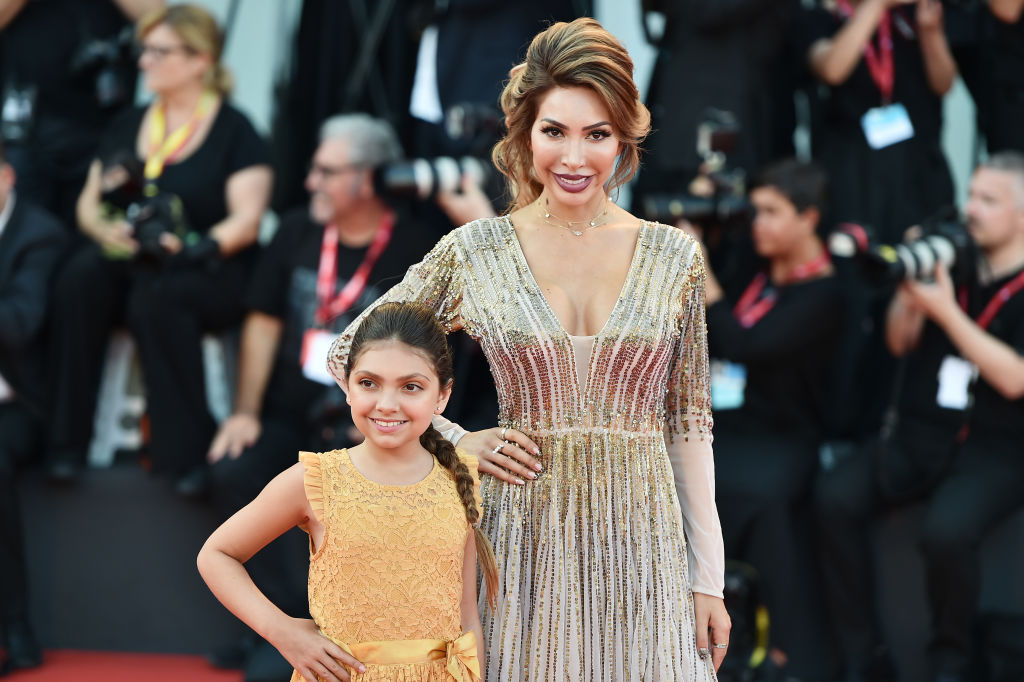 Sophia Abraham's father passed before Teen Mom aired
Unfortunately, by the time Teen Mom began airing, Sophia's father, Derek, had already passed away. On December 28, 2019, he was killed in a car accident. Even more tragically, he passed away before Abraham had even given birth to Sophia. Therefore, her child has never once met her father. But, Abraham has always found a way to keep the spirit of Derek alive for her daughter. This year was no different. Recently, the mother-daughter pair visited the cemetery where Sophia's dad is buried with friends and family.
Farrah Abraham shares memories on IG
Taking to her Instagram page, Abraham shared a 10-minute video to her 2.1 million followers. In the video, Abraham shared footage of herself and her loved ones at the cemetery. She also shared some special memories and moments about Derek. In the caption for the video, the Teen Mom alum also opened up about the myriad of feelings that she's felt dealing with the grief of losing her daughter's father. Furthermore, Abraham expressed gratitude to her fans who reached out and sent her messages of love and support as she continuously copes with the loss.
"IN LOVING MEMORY OF DEREK UNDERWOOD, Such A blessed Day 12/28/2009. For 11 years I've been through a broken heart, depression, bereavement, and keeping strong for Sophia who so deserves the world, I plan to share a full video on YouTube- in loving memory of Daddy Derek you have touched so many and are truly special, loved and never forgotten. Rain, Snow or Shine we love you ❤️ For the teen mom widows, children who never met their fathers, and moms against drunk driving and those who have lost those they loved thank you for sharing your stories over the years it's meant the world," the 28-year-old wrote.
Sophia Abraham opens up about her dad
But, Abraham wasn't the only one who expressed her feelings about Derek's death. Her daughter also posted an identical video with a heartfelt caption of her own. "I'm thankful for my mom bringing me to see my dad over the years, my family coming with, sharing me [sic] the best and sharing stories I wish I could of [sic] met my dad, I love daddy Derek and so grateful for him watching over me love & peace 🙏🏼 12/28/2009," the 10-year-old penned.
Showing her support, Abraham left a comment on her daughter's post to express her love. "Love you, Sophia. Your [sic] loved & so proud of you & grateful we get to vist Daddy Derek. Daddy Derek watches over you and loves you I see it in all you do every day," Abraham shared. It's unfortunate that the two of them have experienced such a tragic loss. However, it's wonderful that they have each other to lean on to help cope with their grief.