Farrah Abraham Reveals That Her Daughter Knows About Her Sex Tape
Farrah Abraham's career has certainly been an unconventional one. Abraham rose to fame when she had her daughter on national TV. After being cast in the hit MTV show 16 and Pregnant, Abraham's life was irrevocably changed. When Abraham was cast in the subsequent spin-off show Teen Mom she was thrust even more firmly into the limelight.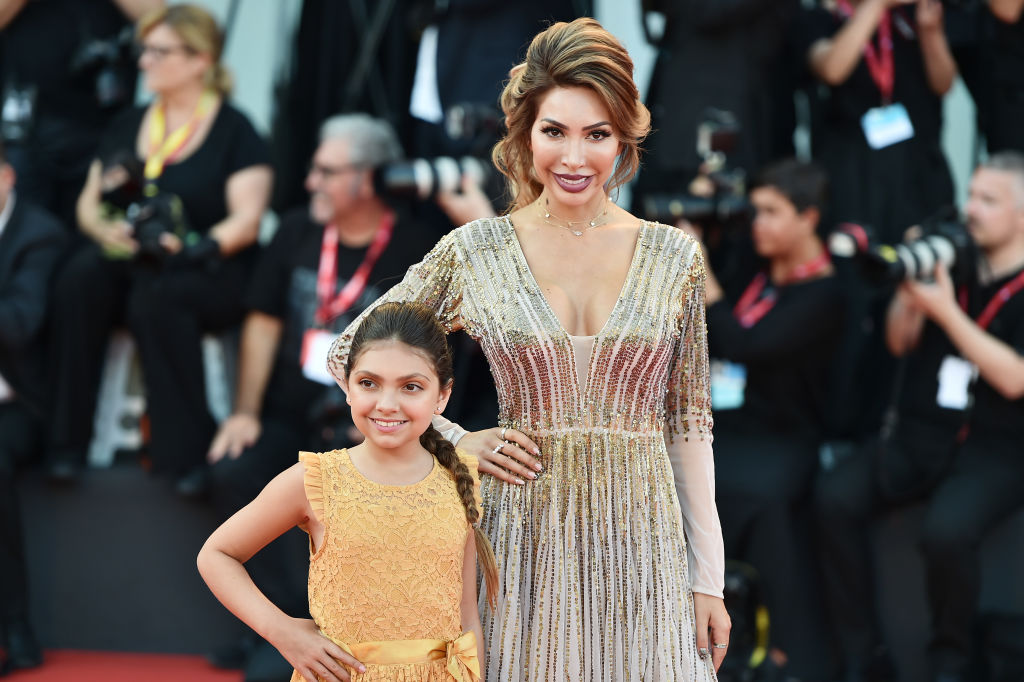 Abraham's tenure on Teen Mom led to several other career ventures. She wrote a bestselling book entitled My Teenage Dream Ended, which chronicled how the birth of her daughter had changed her life, and even tried her hand at singing. However, one of Abraham's most polarizing career choices was her decision to get involved in the adult film industry.
Farrah Abraham is fired from Teen Mom
In 2013, Abraham began making serious waves when rumors of a sex tape that she recorded with another adult film star surfaced. Eventually, the video leaked and Abraham began to cash in on her newfound attention. Unfortunately for Abraham, MTV chose to fire her from Teen Mom following the leak. Citing that, Teen Mom was a family show, MTV executives maintained that Abraham was not an acceptable role model and thus was no longer a fit for the show.
Abraham's adult film involvement
After getting fired, Abraham filed a lawsuit against MTV for wrongful termination. The case was eventually settled out of court, so what exactly happened is unknown. However, as Abraham was no longer affiliated with the show, she was free to lean more heavily into her adult career. Abraham certainly took this opportunity as has appeared in subsequent videos since as well as done guest appearances for adult ventures.
But how does Abraham navigate her adult career with being a mother to her 10-year-old daughter? It would appear that Abraham operates from a place of muddled and skewed transparency. In a recent interview with Us Weekly Abraham was asked if she discussed her adult career with her daughter and she gave a strange, yet pointed answer.
Farrah Abraham's daughter knows about her sex tape
"I discussed with her about being a celebrity in the limelight, and if a female acts like a male, it's taken way differently, as we've seen. I think Sophia understands the harshness and the unfairness and the sexist attitudes toward women when they act like males. I think Sophia will rise and be above that. She's definitely aware. I think it's really sad to see that a young girl has to see her mom being treated like that," the 28-year-old confessed.
Taken out of context?
When further pressed about her sex tape and whether or not her daughter knew about it, Abraham seemed to get a little more defensive. "Have I talked to her about me having sex with a pornstar, yes. I'm a celebrity, so it was taken way out of context, wasn't it? It was sensationalized. So I think if you're confused about something, my daughter is very much not confused about how the world sees it," Abraham commented.
Tough conversations
We can only imagine that the conversations that Abraham has with her daughter about her adult film career are challenging ones. But, it's probably for the best that the 10-year-old receives this information from her mother, rather than seeing or hearing about it from people on the Internet. Ultimately, every parent has to deal with having awkward conversations with their child at some point or another and Abraham is clearly no exception to the rule.