Farrah Abraham Critics Are Concerned She's Exploiting Her Daughter
Farrah Abraham receives copious amounts of hate on a daily basis via her Instagram page. Her appearance is constantly under attack because of her many plastic surgery procedures. Furthermore, Abraham's intelligence is consistently in question because of her countless spelling and grammar mistakes and her recent video about 9/11. But, what Abraham receives the most hate for is the way she chooses to parent her 10-year-old daughter, Sophia.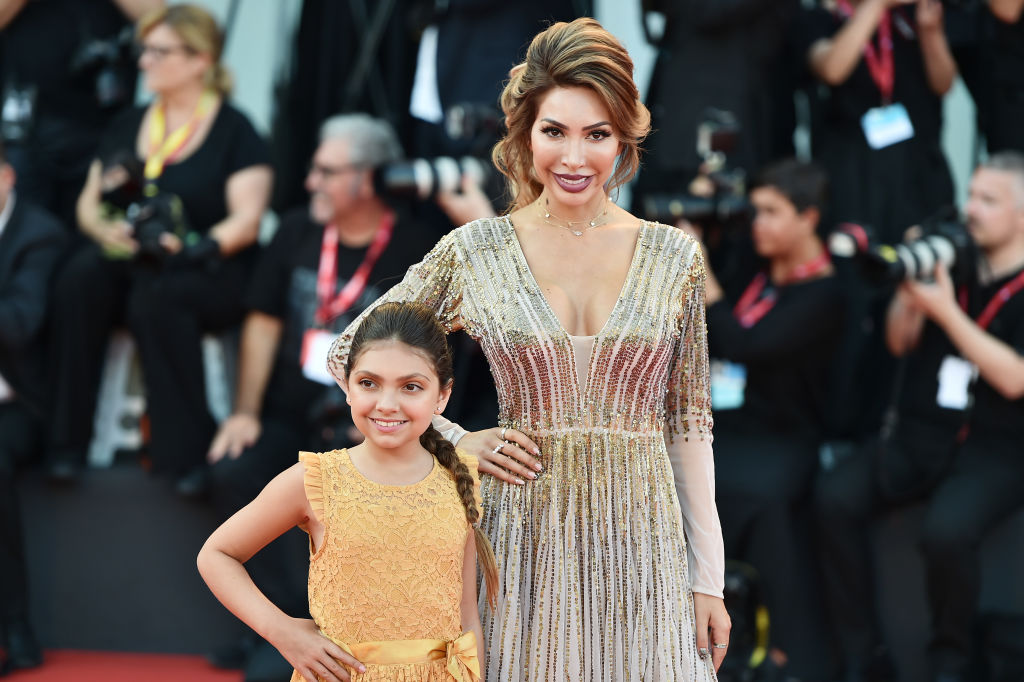 Farrah Abraham is mom-shamed constantly
Recently, Abraham's critics have been mom-shaming Abraham more than usual. Fans and critics alike are concerned with the way the child dresses and her apparent lack of education at a traditional school. In fact, critics have even started a "save Sophia" hashtag on Instagram, urging Child Protective Services to get involved. Now, Teen Mom fans are expressing concern that Abraham might be exploiting her daughter for money.
Sophia Abraham's budding career
Lately, Sophia Abraham seems busier than her own mother. At just 10 years old, the child is pursuing a modeling and acting career. She was recently seen walking the runway at New York Fashion Week and participating in a photo shoot. Furthermore, the child is committed to being a social media influencer and thus makes YouTube and Instagram videos, run giveaways, and even has her own "merch".
While some fans are impressed by the child's work ethic, others find it seriously concerning. It's no secret that Farrah Abraham is having some monetary issues, and many fans think that she is exploiting her daughter for her own financial gain. Now, fans and critics of Abraham are voicing their concerns on both Abraham and her daughter's Instagram pages.
Critics are outraged on IG
"My heart goes out to this poor child.. there are so many things wrong here, it's obvious Farrah is pushing this child to do these things. It seems like Farrah can't make any Money so she is milking it with her child. Where are pics of her playing with other kids her age? Eating ice cream going to birthday parties, playing at the park, this so sad. Every child deserves to have fun at her age, why hasn't Derrick's family stepped in. My heart really goes out to Sophia it really does..what 10-year-old wears contacts?? What's even sadder, Farrah teaches her daughter that anyone who speaks on it like me is called a hater," one Instagram user wrote.
"She is working this child to the bone to pay her bills or keep up with her lifestyle. She can't get work no one will touch that train wreck. Her last resort is exploiting her child at every turn. This child needs to be in school. I don't even think she follows the rules for when a child is in the industry working. They can only work so many hours a day and they must do so many hours a day of education. This child does none," one person on Instagram began, expressing concern that Abraham was overworking her daughter.
Instagram users call for Child Protective Services
"This kid failed 4th-grade last year so mommy dearest pulled her from that school. Now, this kid reads on a laptop and teaches herself ! Where is CPS this child is out all hours? People stop praising her. She is 10 and I'm sure she only does these ads and crap because Farrah makes her. She needs the money and I'm sure she's not putting anything away for this kid," concluded the critic.
Let kids be kids
While this is all fan speculation, we sincerely hope that Abraham's daughter is pursuing these things because she has a passion for them, not because her mother is making her. However, Abraham did mention in a recent video that she was upset when her daughter didn't make YouTube content videos one day. All we can hope this child is healthy, happy, and is given the opportunity to be the kid that she is. There will be loads of time for a career later in life.