Farrah Abraham Gave an Athlete This Ironic Advice on a Career in Porn
Former 16 and Pregnant star Farrah Abraham has being up to, well, a lot since her time on the MTV show. She's gotten a bunch of plastic surgery. Abraham appeared on Teen Mom OG, then left the show. Critics accused the reality star of exploiting her daughter Sophia. For media attention, she might have flashed paparazzi on purpose. She disrespected 9/11 by calling it 7/11. She's also done porn.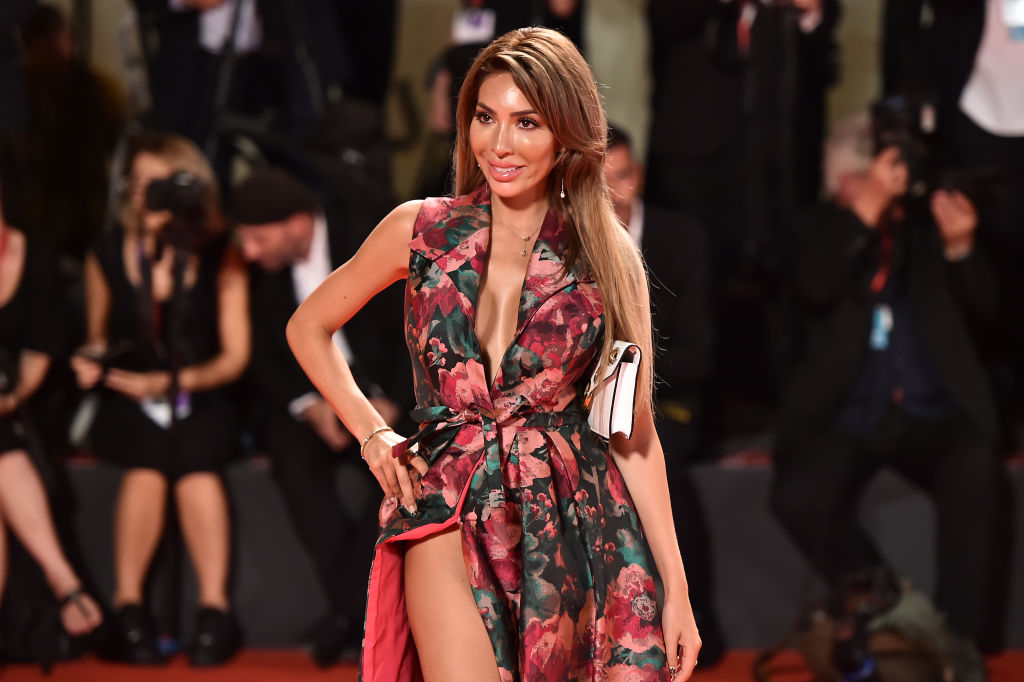 Abraham says her adult film days are behind her. However, she had some advice for football up-and-comer Garder Minshew after an adult website offered him a brand ambassador deal.
Who is Gardner Minshew?
Minshew has kicked off a successful career in the National Football League as the starting quarterback for the Jacksonville Jaguars. He's filling in for Nick Foles, who broke his clavicle during the season opener.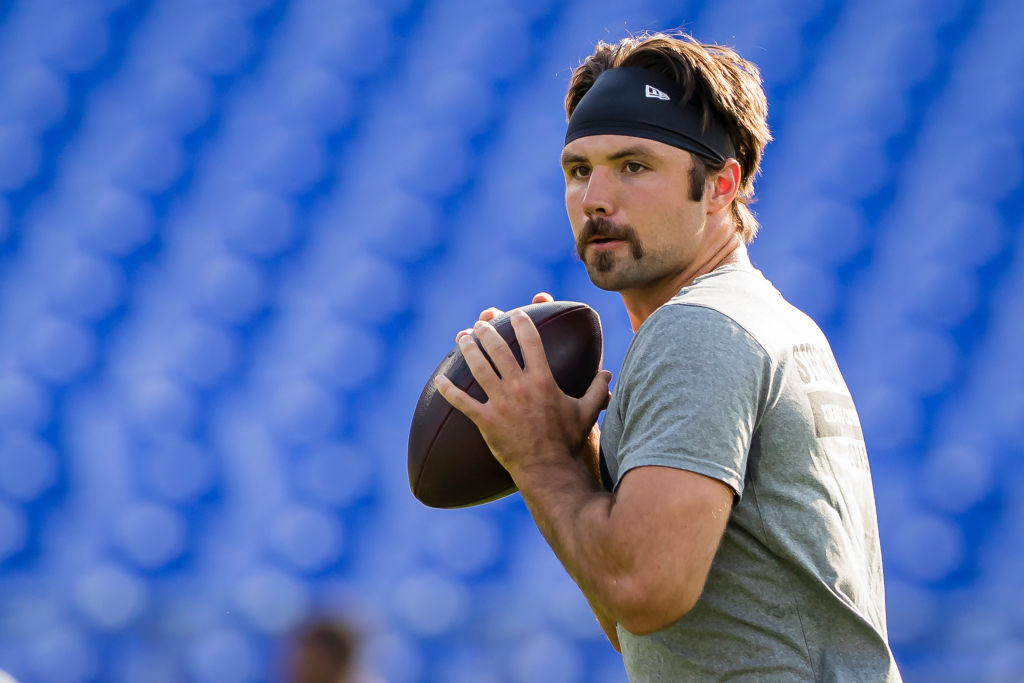 "Minshew has kept the Jaguars afloat within the division," wrote Michael Robinson of NFL.com.
However, Minshew is not just known for his ability to throw a ball and call a play. First and foremost, the man has a particularly great mustache. Second, his pre-game stretches have become something of legend.
Sportswriter Ian Rapoport tweeted in September that NFL reporter Mike Garafolo had some locker room gossip on the new QB.
"Gardner Minshew III stretches in the pre-game locker room in nothing but a jockstrap," Rapoport wrote on Twitter, dubbing him "our hero."
Garafolo confirmed the rumor in a retweet. He spoke to a source on the Jaguars about Minshew's idiosyncrasy.
"Who even wears jockstraps, let alone stretch in just that?" the source said. But the teammate wasn't bothered by it in the least, clarifying "it's awesome."
Garafolo wrote, "they love the guy and the fact he's his own person and doesn't get flustered."
Mishnew could add to his net worth with money from porn
After hearing about Minshew's stripped-down stretches, adult entertainment site Cam Soda wanted in. The company tweeted last month that they were "officially offering' the Jacksonville Jaguar a $1 million deal.
"We love his enthusiasm and excitement he brings to everything he does, especially his infamous workouts!" they wrote. "Gardner would be the perfect addition."
CamSoda's tweet even included a letter from the vice president of the company, personally inviting Minshew to join them.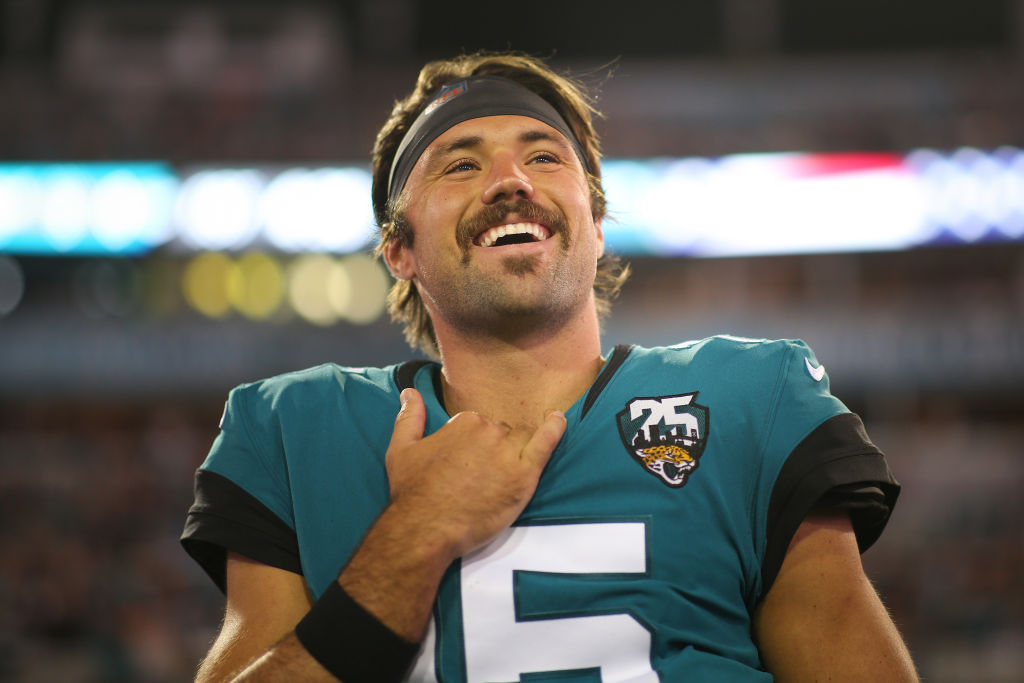 "I happened to come across several articles stating your affinity for doing band exercises in the locker room in only your jockstrap and/or naked," the VP, Daryn Parker, wrote. Clearly, the quarterback's unorthodox game prep caught their interest.
The company offered Minshew an opportunity to lead a class via their live streaming fitness program "CamSoda Fit," which launched in 2018 and offers "three classes a week, including … yoga, bodyweight, and HIIT." Minshew could lead the class from home or the locker room, the letter said.
"Our only requirement is that you incorporate band workouts into your class and do them in a jockstrap and/or naked," he wrote.
Will the Jaguar don a jaguar for a million dollars?
But the offers didn't stop there. The CamSoda Vice President also asked if Gardner Minshew would be interested in becoming a brand ambassador for a line of puppets for the, ahem, nether regions.
The knitted puppets come in a variety of styles: "a watermelon, elephant, and vampire." But, Parker said, CamSoda is adding a jaguar–right on brand for the football player.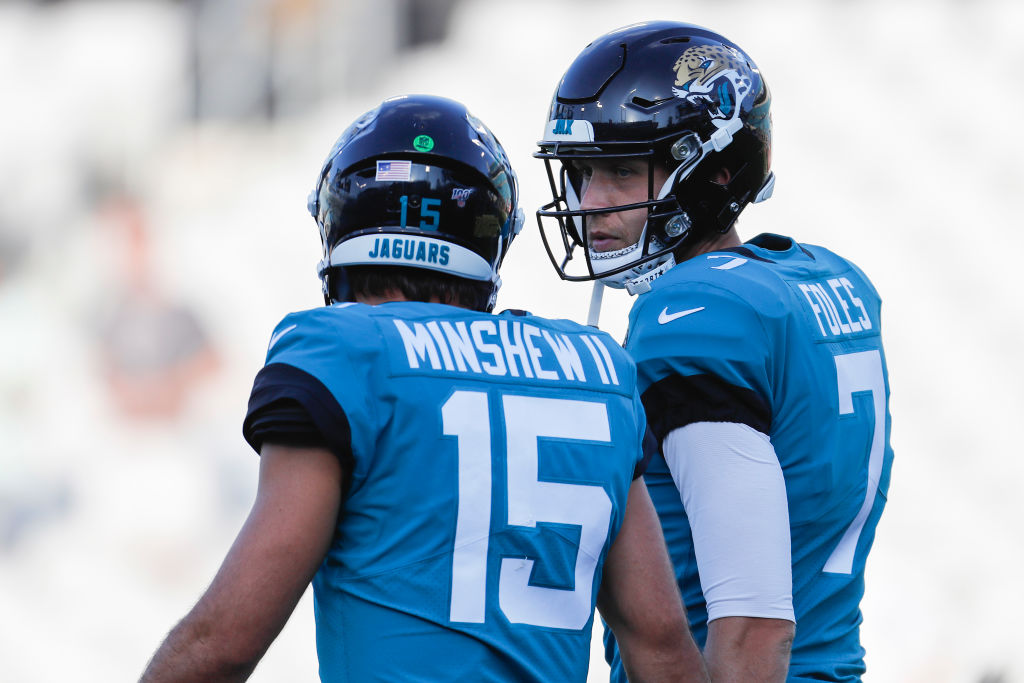 "Please respond as soon as possible," Parker wrote. He also threatened to move on to Minshew's own teammates if he said no.
"If you're not interested in our offer," he said, "we plan on reaching out to your [teammate] Nick Foles."
'Teen Mom' star Farrah Abraham comments on Minshew's offer
Abraham's career in adult entertainment is what ultimately led to her departure from Teen Mom OG.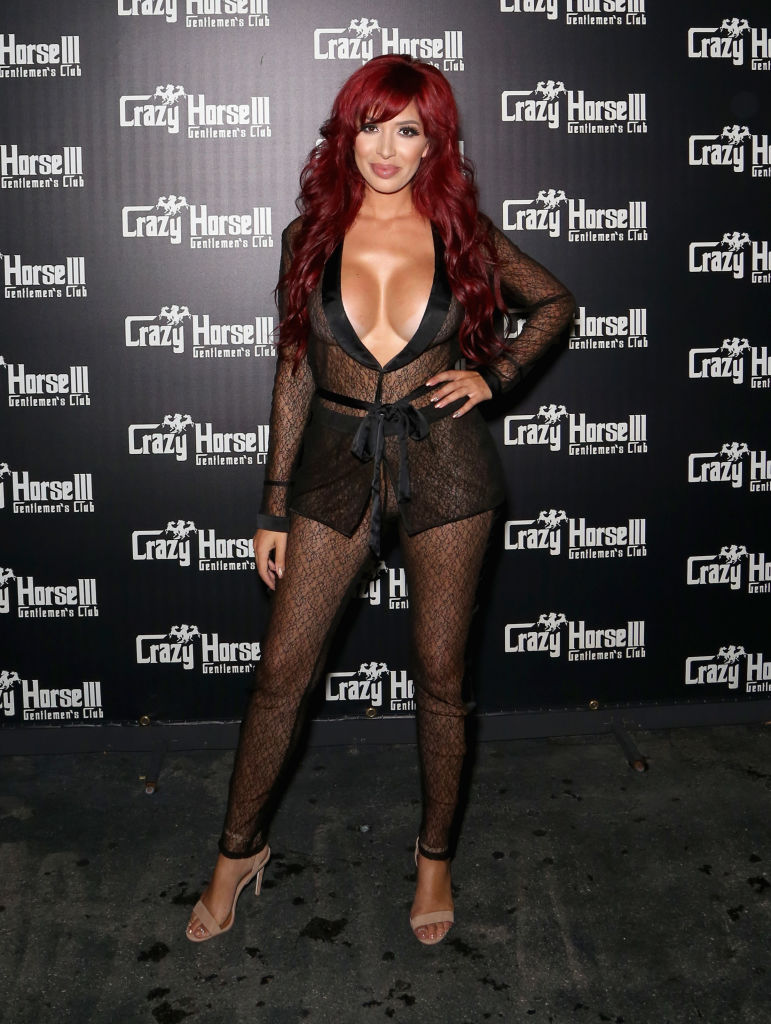 "Honestly, webcams or adult entertainment or healthy sex lives … all that stuff is more beneficial and I will always continue to do that," Farrah Abraham said on the show last year.
However, it seems her opinions on the porn industry have changed since then–or at the very least, they differ for NFL players. The former MTV star said she didn't think it would be worth it for Gardner Minshew to take the offer this point in his career.
"Isn't he closing a $20 million deal in football?" Abraham told Too Fab of the athlete's success. "If I was his manager, I'd be closing that $20 million if not $60 million next year."
Farrah Abraham said that while the offer for adult entertainment can be a nice confidence boost, it's not going to suffice financially in the long term.
"Let the offer sit, she said. "It's flattering, but a real career is also more longevity." When asked if she would ever go in to pornography again, Abraham said no.
"No, I think I've dodged all those bullets from the last two years in leaving Teen Mom," Farrah Abraham said.
Well, if Gardner Mishnew does take CamSoda up on the offer, he'll know who to call.