'Teen Mom': Farrah Abraham's Mom Is 'so Proud' of Her Daughter, Sophia
Farrah Abraham's mom, Debra Danielsen, hasn't always had the best relationship with her daughter. In fact, most of Abraham's tenure on Teen Mom featured explosive arguments with her mother that sometimes even erupted into violence. But despite their rocky relationship, the pair seems to be on better terms since Abraham was fired from the show. Additionally, Danielsen seems to have a good relationship with Abraham's 10-year-old daughter, Sophia. In fact, Danielsen recently shared a sweet message about her granddaughter on Instagram.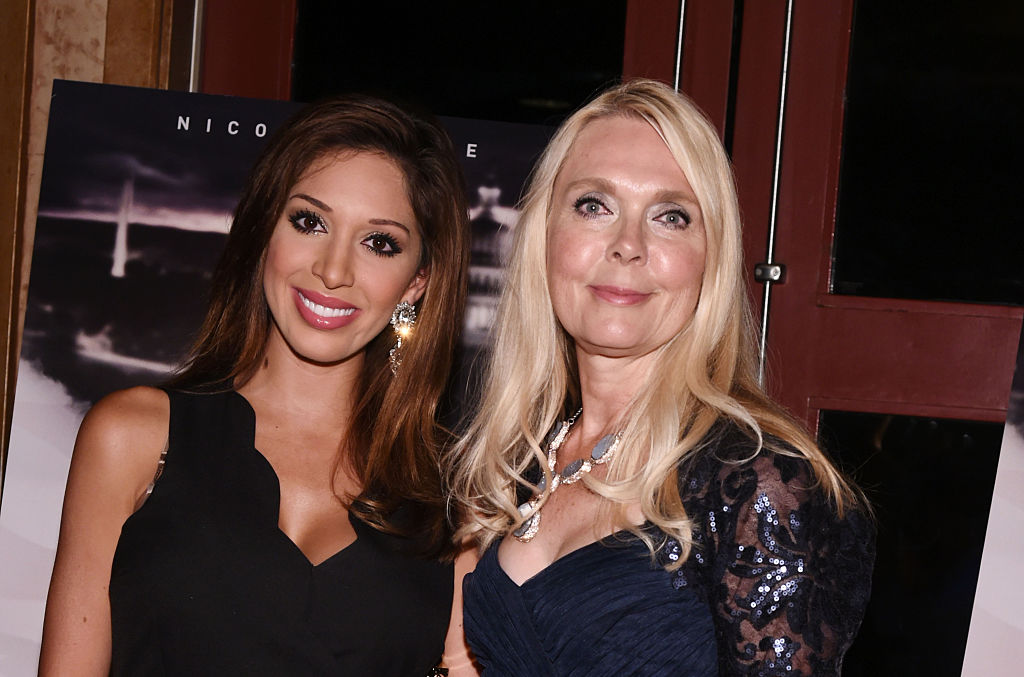 Just yesterday, Sophia Abraham took to her Instagram page to post a picture of herself and Danielsen. In the image, the 10-year-old smiles happily in the backseat of a car whilst Danielsen places a kiss on her cheek. "Love my grandma! So happy she got to visit. We had the best Halloween," Abraham's daughter reflected on the recent quality time she spent with her grandmother.
Farrah Abraham's mom, Debra Danielsen, is proud of her granddaughter
Of course, the child model wasn't the only one to pen a sweet message. Danielsen immediately commented in response to the photo. "I am so proud of Sophia!!! She has been working very diligently on her school work," Danielsen wrote about her granddaughter. Unfortunately for Danielsen, that seemingly innocent message was instantly the subject of hate. In fact, critics of Abraham immediately began to insinuate that Danielsen was lying.
Critics are outraged on Instagram
"No, she hasn't. Why are u saying that? Farrah made u to keep u on payroll [sic] right," one Instagram user commented. "She should be in school..you should take her and run," another critic chimed in. Seeing the comments, Danielsen commented once again, coming to the defense of her granddaughter. "Sophia is in school," she wrote back. Unfortunately, people were unconvinced by the statement. Countless of people have expressed concern about Sophia Abraham's education in the past, and this comment seemed to only add fuel to the fire.
"Sorry; there is NO way she is meeting the mandated homeschooling hours with the crap that keeps getting published on YouTube and Instagram. Farrah has her 'working' so much there isn't a chance for her to be getting all her studying done. As an educator, I think what Farrah is doing to Sophia is not only selfish, but a disgrace. That child is going to grow up without a true education or understanding of reality. Debra, you should be ashamed that you are perpetuating the lies. Unless you believe them, and then you're delusional, too," one very animated educator commented in response.
Fans defend Sophia Abraham's schooling
Fortunately for Danielsen, there were some fans ready and willing to rush to Abraham's defense. "Don't listen to these haters they don't know your life they like to act like they do they are stupid. Who can assume what she does for homeschool? She can go out all day and post pics, it don't mean that she's not having a school lesson while out on vacation. I'm a home school mom. People need to know the laws before putting their [sic] foot in their [sic] mouth. As a home school mom, the law [sic] is we can make our [sic] own curriculum. We don't have to go by what the school does as long as they are learning what the state requires," one fan wrote passionately.
There's no way to know from the outside if Sophia Abraham is, in fact, getting the appropriate education she needs. However, if her grandma is happy about the schooling that her granddaughter is receiving then who are we to judge? As long as the 10-year-old is happy, healthy, and receiving the education that the state requires, it's really none of anyone's business.