Can Farrah Abraham Save 'Teen Mom' From Poor Ratings?
Though she is plenty controversial, you can hardly accuse Farrah Abraham of not being entertaining. The Teen Mom alum might have gotten her start on the hit TV show, but she has managed to stay in the headlines due to her colorful social media presence. Of course, the attention that Abraham receives is far from all positive. In the past month alone, the former tv star has been accused of faking a photoshoot, taking copious recreational drugs, and mom-shamed for letting her daughter drop an f-bomb on television.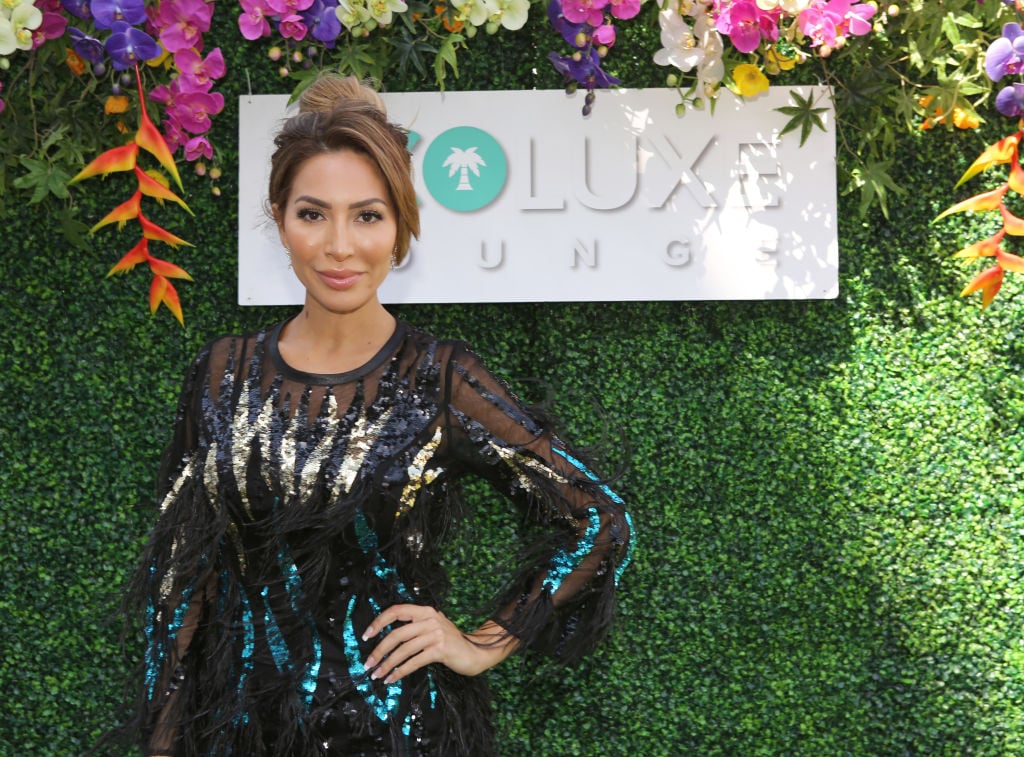 Farrah Abraham's infamous fights with her mom and dad
But, in truth, Abraham has always been the girl everyone loved to hate. During her tenure on Teen Mom, fans were equal parts fascinated and horrified by her strange behavior. From the screaming matches she would get into with her parents, to her obsession with creating her "perfect" body through plastic surgery, watching Abraham was a little like witnessing a car crash, viewers simply could not look away. Despite the fact that fans and her fellow castmates were fed up with her antics, when she was eventually fired from Teen Mom, the show suffered.
After Abraham was fired, ratings for Teen Mom dropped
Abraham might be a wild card, but her behavior apparently made for good television, because since she left the show, the ratings have dropped significantly. In fact, Abraham is estimated to have brought in over a million viewers to Teen Mom OG. After learning that the show wasn't doing well a couple of months back, Abraham demanded that the show be canceled. But, she seems to have changed her tune in recent times.
In a recent interview, which Abraham posted to her Instagram page, the 28-year-old shared that she was on good terms with the executives and producers behind Teen Mom. She even expressed interest in working on the distribution and business side of the show before rejoining the cast. "I do wish all the other ladies the best, you know, they're trying their hardest," Abraham expressed.
Fans weigh in on Instagram
Immediately, fans began commenting that Abraham's popularity had only increased since she was booted off of Teen Mom. "She's only becoming more and more famous. Everyone says this and that but she's starting to get bigger [sic] lol I'd like to see her back on tv," one fan commented. Other fans began to chime in that Teen Mom's ratings have suffered whilst Abraham has found success on her own.
"It's obvious she's getting more respected by the industry "Hollywood" she's hanging with Kim Kardashian's best friend, she's back on good terms with the producers and MTV so I'm pretty sure she's gonna go save Teen Mom cuz their ratings dropped when she left. Sophia has been in a couple of big-time runway shows. I always see articles talking about her style and how she dresses and not in a bad way, they're actually saying good things," another fan chimed in.
Will Abraham return to Teen Mom
While welcoming Abraham back to Teen Mom could potentially help increase ratings, it could also have an adverse effect. Many long-time fans of the show were outraged by Abraham's decision to participate in the adult film industry. Citing that Teen Mom was a family-friendly show, they put pressure on the executives to remove Abraham from the show, which was successful. Welcoming Abraham bak onto the show might help regain some of the viewers it lost when she was fired, but it could also have adverse effects on the current audience who's glad she is gone. Only time will tell if Teen Mom, will survive without or without Abraham.