Farrah Abraham Seems to Think 'Teen Mom' Is Still All About Her
For the past few years, it seems that reality TV shows have been all the rage, and Teen Mom is no exception. Fans love Teen Mom for good reason: according to NY Post, the show has become somewhat of a phenomenon.
Why can't people get enough? The show is a spin-off of 16 and Pregnant, and it is mainly the drama that keeps everyone's eyes glued to the screen. Whether it be the catfights among the cast members or Amber Portwood's arrest, there is always something interesting going on.
As we know, the show follows several young moms, most notably Maci Bookout McKinney, Catelynn Lowell Baltierra, Farrah Abraham, and Cheyenne Floyd. Even Bristol Palin appeared on the show for a while. With the series revolving around a number of people, why does Abraham seem to think it is all about her?
A little background on Farrah Abraham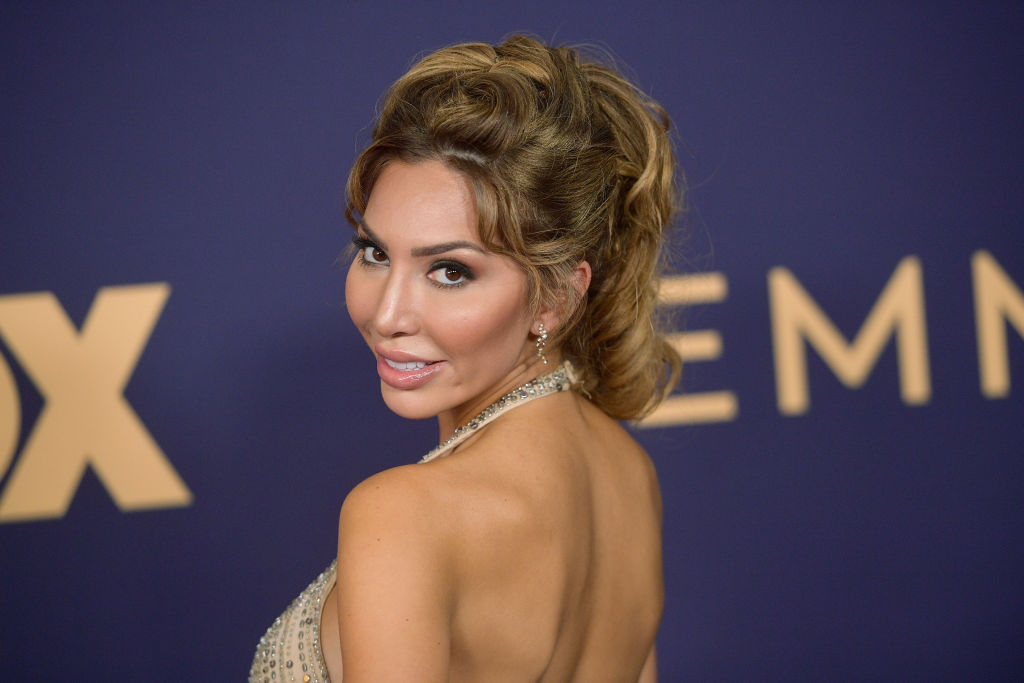 For those who may not be familiar with Abraham, we will do a quick rundown. She rose to fame in 2009 when she was cast on the show and hasn't looked back since.
Abraham receives more than her fair share of criticism from fans as well as the media, regarding her personal life as well as her parenting decisions. In addition to being a reality television personality, Abraham has dabbled in singing, acting, and writing.
In Touch Weekly reports that the reality star doesn't exactly have the best family relationships, either. Her relationship with her sister is almost non-existent, and she and her mom are barely on speaking terms. How sad that her family dynamic is not a good one, to say the least.
Why was Farrah Abraham fired from the popular reality show?
It is a known fact that fans of reality television enjoy the raw drama and arguments that come along with it. We know that on Teen Mom, Abraham was responsible for a great deal of this, so why was she fired?
According to Us Weekly, it had much more to do with her lifestyle than her appearance on the show. She was let go for being an adult entertainer, and she was pretty upset about the whole thing. After her inappropriate performance in a webcam show, the network decided that it was time to sever ties with Abraham.
Do the other girls on the show like Farrah Abraham?
It is pretty safe to say that there is no love lost between Abraham and the other stars of the show. Yahoo! Entertainment reports that she has had numerous issues with her co-stars, and they are not close at all. In fact, her former co-star Catelynn Lowell Baltierra doesn't even want her back. That definitely speaks volumes when it comes to how the others feel about Abraham.
Why does Farrah Abraham think that Teen Mom is still all about her?
So, why is it that Abraham is being so egotistical, and assuming that the show revolves around her? Well, there has been recent talk about her returning to Teen Mom, and she is not really being welcomed back with open arms.
In fact, Abraham has been quite demanding, according to PopCulture, and the other stars of the show are not standing for it. She says that she wants Cheyenne to be fired from the show before she will consider returning, and even made a statement saying that everything must be "her way."
Abraham's former co-star, Lowell Baltierra, says that the reason she thinks that the show is all about her is that she is a "self-righteous" person. It looks as if fame went to Abraham's head, and now she doesn't want to share the success with anyone.