Farrah Abraham's Followers Are Upset She Told Her Daughter, Sophia, What to Say During an Instagram Video
There are plenty of Teen Mom stars who are in the reality TV spotlight thanks to the drama they've created, like Amber Portwood and Jenelle Evans. But MTV fans will never forget when Farrah Abraham reigned supreme. Farrah got her start with 16 and Pregnant, and she later joined the Teen Mom OG crew along with her daughter, Sophia. Now, Sophia is 10 years old — and while Farrah is no longer associated with the show, she's still making sure her daughter gets plenty of attention through social media.
Sophia has her own Instagram and Twitter accounts that Farrah allegedly runs, but many are against the idea of the child having such a hefty online presence. Not only that, but the mother and daughter's followers are sharing how they really feel about a video posted to Sophia's Instagram. In the video, Farrah appears to give some instruction regarding what Sophia should be saying — and the followers are unimpressed.
Farrah Abraham treats her daughter, Sophia, like an adult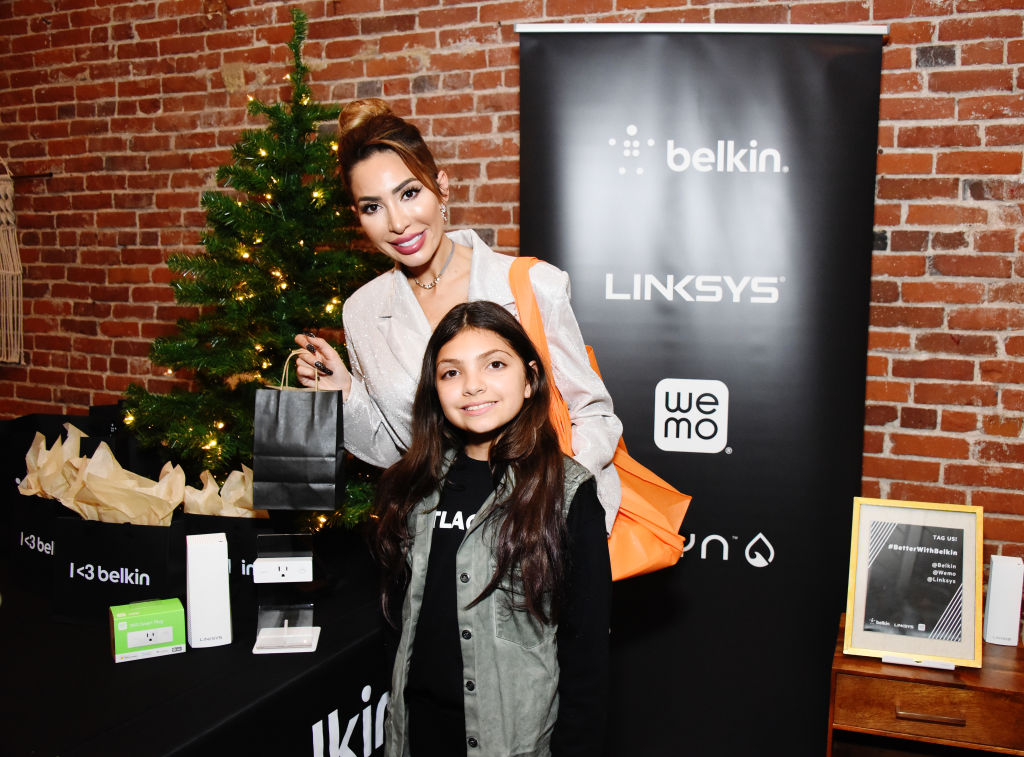 Farrah's brought Sophia into the spotlight since her daughter was first born — and now that Sophia is 10, fans are noticing all of the child's adult-like behaviors. Farrah's stated in the past that she homeschools Sophia so the child can spend more time attending adult events. And she also encourages the kid to play with makeup and dress in outfits more fit for an older crowd.
Fans have been saying for years that they wish Farrah would treat Sophia more like a child instead of a best friend. But Farrah thinks she's a fantastic mother who's giving her daughter opportunities she wishes she could've had herself. As the Teen Mom star famously said of her and Sophia's relationship, "She has her own life and is doing her own thing, and I'm doing mine."
Farrah told Sophia to stop repeating 'OK' in one of her Instagram videos
Sophia's videos get a ton of attention on Instagram. Farrah maintains that she's the one who oversees all of her daughter's online activity, but even so, fans are put off by the giveaways and makeup videos that Sophia posts. We also can't forget that Sophia has a video calling out her "haters" on the 'gram, which was certainly influenced by her controversial mother.
Another video of Sophia's is getting a lot of hate, however. She added a post to the 'gram that's a little over a minute long, and it shows her opening gift bags. The video then seems to fast forward to specific moments from the video, which include Sophia taking her hair out of a ponytail and also opening gifts while in a unicorn onesie.
At one point in the video, Farrah can be heard in the background, too. "No more saying 'OK,'" Farrah says from behind the camera. And it stops Sophia from talking for a few moments while she collects herself.
Fans are expressing anger in the comments
Sophia's Instagram videos get a lot of hate, as many don't think the child should be creating content for social media at such a young age. And this gift-opening video is no different. Instead of focusing on the content, however, her followers couldn't get over Farrah's comment.
"Why can't she even say ok?? I mean seriously!!" one follower commented.
"Real cute until you hear Farrah telling her to not say Ok anymore. Farrah- get her a good reading teacher too. She should be able to read by now," another wrote.
"Did she seriously just tell her daughter to stop saying okay????" another questioned.
Farrah commented on Sophia's post with a number of emoji hearts despite the backlash. And we know Farrah doesn't care about the online hate she gets as it is, as it keeps her in the headlines. We're not sure if Sophia looks at any of the comments on her Instagram posts, either. Perhaps it's for the best that she doesn't!
Check out Showbiz Cheat Sheet on Facebook!