Fascinating Things You Never Knew About 'Mister Rogers' Neighborhood'
If you were a child in the '70s, '80s, or '90s, chances are you grew up with Mister Rogers' Neighborhood. The series, which aired on PBS for just over 30 years, featured the eponymous man, a kind, gentle soul who aimed to teach children valuable life lessons.
Fred Rogers is synonymous with his landmark series, likely because it was a labor of love: Everything viewers saw on screen was important to Rogers, and he wasn't portraying a character at all — he was completely himself.
Here are several other incredible facts about Rogers and his show.
1. Rogers was a perfectionist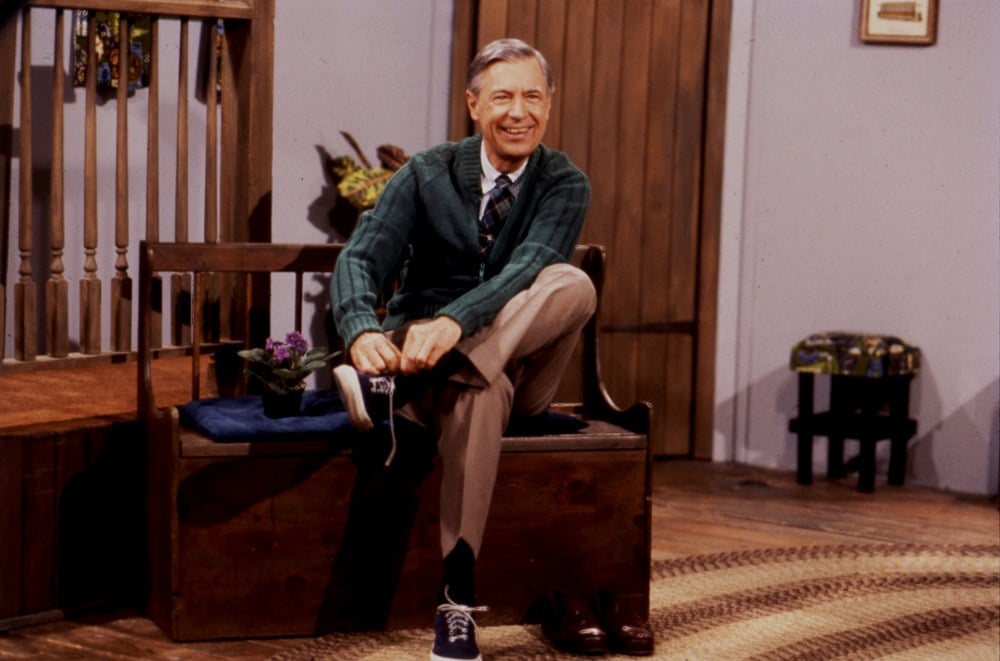 If Rogers always seemed cool and collected on screen, it's likely because he planned everything to a T. There was very little ad-libbing allowed. Rogers was also very strict when it came to his health: He aimed for an exact weight of 143 pounds (which was an important number to Rogers — 143 is often subbed in for the words "I love you").
Next: He incorporated his own family into the show.
2. Some of the characters were named after Rogers' family members
Most notable is Mr. McFeely. Rogers' maternal grandfather was named Fred McFeely, and this name was passed down, becoming Rogers' middle name. It was later reported that Rogers regretted naming the character this as he hadn't expected the inappropriate message some would draw from it.
Next: Rogers did more than just appear as himself.
3. Rogers voiced some of the show's characters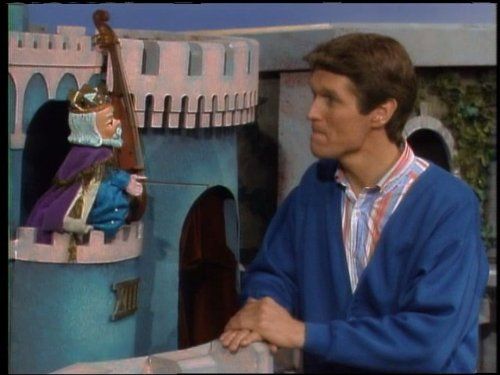 Several of the characters, including those he named after family members, were voiced by Rogers himself. Reports indicate that he provided the voices for King Friday, Queen Sara, Daniel Striped Tiger, Lady Elaine Fairchild, and more.
Next: Rogers was very musically inclined. 
4. He was a composer for the show, too
If all of that isn't enough, Rogers was also responsible for composing much of the music for Mister Rogers' Neighborhood. With a degree in music composition from Rollins College, Rogers had the appropriate background and skill. He composed favorite songs including "Won't You Be My Neighbor?"
Next: Despite what he did for a living, he wasn't a fan of this industry.
5. Rogers wasn't a fan of TV
Sometimes the best way to fix something is from the inside. Rogers was reportedly not pleased with what he saw on TV, so he got into the biz to change it. He spoke to Joan Rivers on The Tonight Show in 1983 about how he got into children's programming, and how he doesn't approve of cartoons.
Next: It's heartwarming to read how caring this man was.
6. He listened to every one of his fans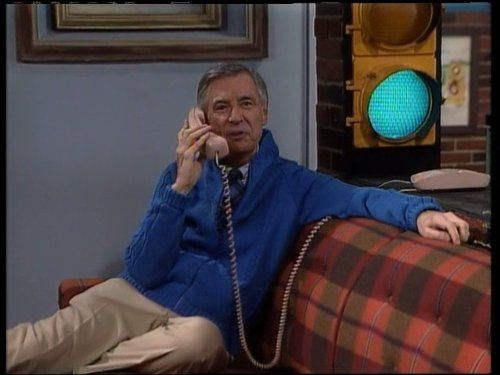 Allegedly, Rogers woke up bright and early every morning in order to tackle the large quantity of fan mail he received. He was adamant about reading every letter and responding to anyone who reached out to him.
Next: He took his fans very seriously in this one way.
7. Rogers incorporated viewer requests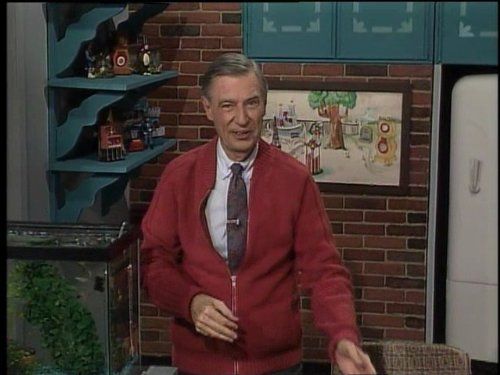 In fact, Rogers took his audience and their thoughts and opinions so seriously that he changed the way he did things on the show just for them. A blind girl wrote and asked that Rogers say out loud when he was feeding fish, something he did in every show. Rogers took this to heart and made a point to follow it.
Next: Rogers never gave up on his beliefs.
8. He fought for what he believed in
Even early on in his career, Rogers held on to his message. He gave a testimony in 1969 in order to prevent budget cuts for public TV. Down the line, he stood up again, arguing that VCRs should be allowed for recording TV. History owes him a lot.
Next: Not every performer would take this well.
9. Rogers had a sense of humor
As a public figure, Rogers experienced his share of media attention. He was an easy target, but fortunately, he had such a positive view that he wasn't even offended by Eddie Murphy's Saturday Night Live parody of his show.
Next: His memory lives on in this way.
10. He inspired a sweater-wearing day
Rogers was from a town outside of Pittsburgh, Pennsylvania, and the community there adored him. Years after his death, in celebration of what would have been his 80th birthday, the town held a Be My Neighbor Day.
The production company behind Mister Rogers' Neighborhood also called for a worldwide "sweater day" in honor of Rogers' signature clothing item.
Next: You'll be shocked to hear how he was rewarded.

11. Rogers held many honorary degrees
In addition to his bachelor's degree, Rogers was honored many times over. He held more than 40 honorary degrees, and received many accolades including a Ralph Lowell Award, a Peabody Award, and the Presidential Medal of Freedom.
Next: This is what really made his show stand out above the rest.
12. He addressed the tough issues
Though many may remember him for simple lessons, like sharing and being kind to others, Rogers wasn't afraid to be honest and upfront with his young viewers. His week-long "Conflict" series, which sparked some controversy, addressed topics such as bomb making and war.
Above, he spoke to adults about how to comfort children after 9/11.
Next: Don't believe everything you've read about Rogers.
13. The rumors about him aren't true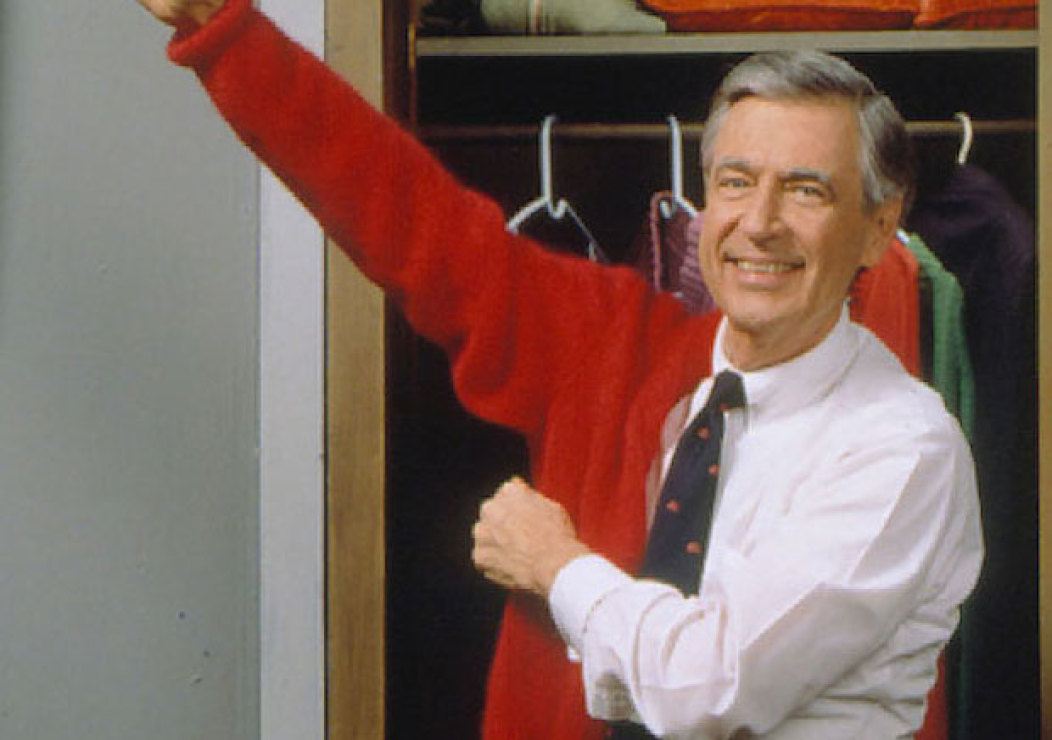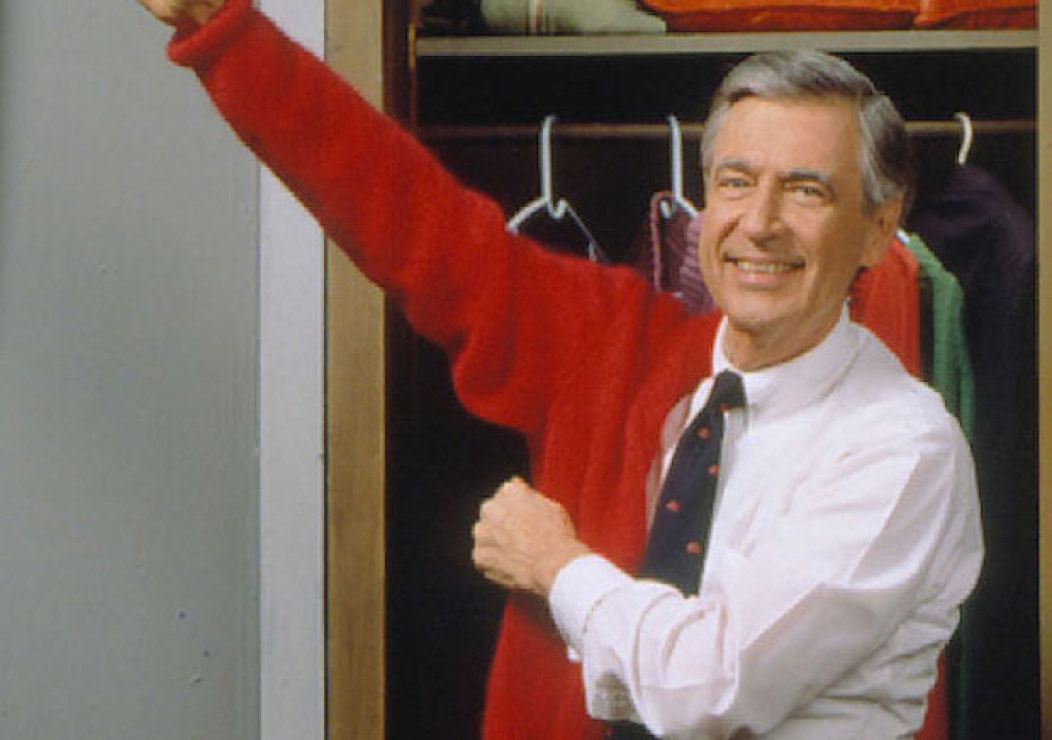 Over the years, many rumors spread about Rogers. One was that he wore his signature long sweater in order to cover up tattoos, while another stated that he was a sniper in the army, serving in Vietnam and/or Korea. All of this is untrue.
Next: Get ready for more tears.
14. Rogers made history with his Lifetime Achievement Award speech
Despite all the recognition he received, Rogers always remained humble. In his acceptance speech for his Lifetime Achievement Award at the Daytime Emmys in 1997, Rogers instructed the audience to take 10 seconds to think about the people who made a difference in their lives. The move was selfless, heartwarming, and brought the audience to tears — it was quintessential Fred Rogers.
Next: His lasting legacy
15. People are still talking about him to this day
When a figure is as prominent and beloved as Rogers, they make a long-lasting impact. To this day, people still discuss him.
Nearly 50 years after the show began, in the wake of the Manchester bombing in May 2017, a writer for Entertainment Weekly shared a personal story of his own encounter with Rogers. In addition, people still share clips of him in the wake of hard times, like the one above that focuses on dealing with death.
In Jan. 2018, it was announced that Tom Hanks will be portraying Rogers in an upcoming biopic.