'Fast and Furious': Is It Wrong to Bring Back Paul Walker's Brian O'Conner?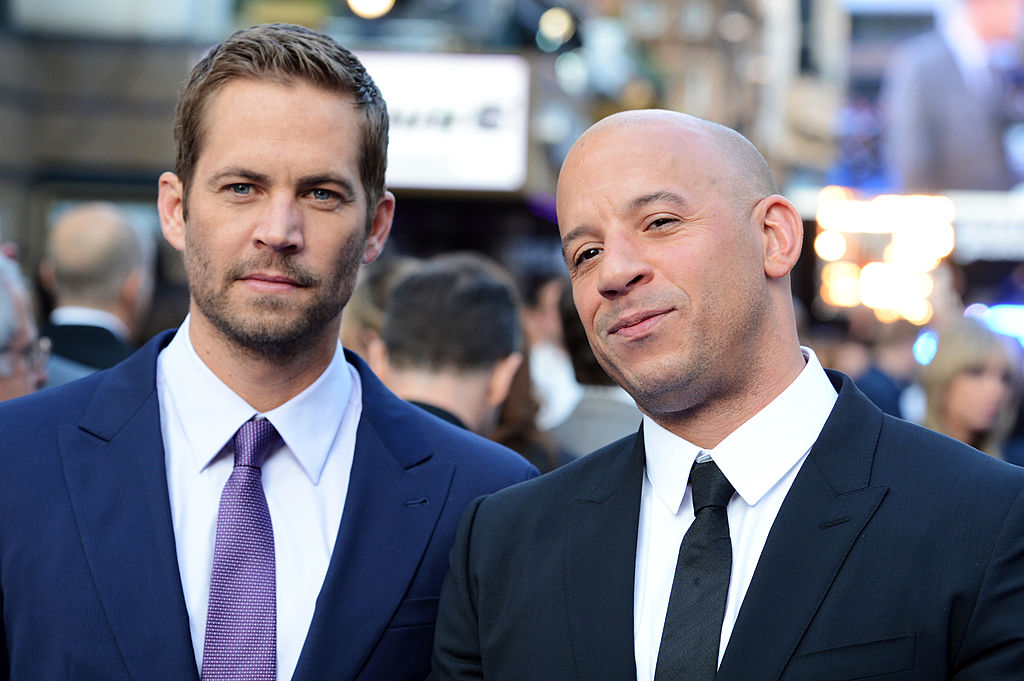 The cast of the Fast & Furious movies goes out of its way to keep Paul Walker's memory alive, but is it possible they're taking it to extremes?
Nothing is confirmed, but there are signs that Walker's character Brian O'Conner could make an appearance of some kind in Fast & Furious 9, which is currently being shot for a May 22, 2020 release. If they do, how would they do it? And more pointedly, should they?
Looking back at Paul Walker
With the Fast & Furious movies becoming increasingly elaborate, it's easy to forget that the series started as a relatively low-key story about a Los Angeles police officer who goes undercover to bust the street racing world – and becomes ensnared in ways he didn't expect. The franchise started as Brian's story, even before all the emphasis on family took hold in more recent movies.
Walker stuck with the franchise while other players like Vin Diesel came and went and came again. He was there the whole way as the series morphed from racing flicks to outlandish heist movies that might give James Bond pause. The only movie he sat out was the third called Tokyo Drift, an outlier which focused on a different set of characters.
Tragedy struck on November 30, 2013 when Walker and his friend Roger Rodas perished in a fiery car crash unrelated to the movie. Filming was only halfway finished on Furious 7, and the devastated cast and crew delayed the release of the movie a year, using doubles and CGI to complete what Walker could not. Having Walker's character die would have been morbid for both the fans and the filmmakers, so the movie sent Brian literally driving off into the sunset to be with his family, including his wife played by Jordana Brewster.
Jordana Brewster talks about her return
The eighth movie in the series, Fate of the Furious, only mentioned Walker and his family in passing. By then, the franchise was focused more on the wild adventures of the Toretto family with Dwayne Johnson's federal agent Hobbs. However, Johnson will not be in this movie, having just made the spinoff entry Hobbs & Shaw. Instead, Brewster is returning as Dom's sister Mia, with perhaps a more aggressive role than before.
"Before, Mia was always a little inhibited. She was always the more supportive, maternal one. I like the idea of the girls unleashing, and so I'd like to see Mia become more of a badass for a reason. If you have to protect your family, that's the best reason there is," she told Access during a June 2018 interview.
The interviewer asked Brewster how Walker would be incorporated into the movie, and it sounded like that was something she couldn't talk about directly. She said, "That's really up to the writers. I think what is beautiful about continuing the franchise (is) innately, he's in there, and it's a way of continuing his memory as well."
How might they bring Walker back?
Talk of Walker's possible return was further stoked when Diesel posted an Instagram of himself with Walker's brother Cody, who looks very much like Paul. Cody is an actor in his own right, with his credits including USS Indianapolis: Men of Courage. He also performed some of the doubling work needed to complete Furious 7.
Diesel's caption to the photo of him and Walker says "There is something special that happens every time Cody comes to visit production…. Always making Pablo proud! All love, always."
It's not known if Cody was working on the set, although it's more likely that he was just visiting old friends. It's difficult to believe he would agree to play Brian in a full-on role. It's also possible that some form of CGI could be used, as Rogue One did to resurrect Peter Cushing's Grand Moff Tarkin, but with Walker, that might seem overly ghoulish.
Star Wars Episode IX is bringing Carrie Fisher's Princess Leia back through the use of footage shot during The Force Awakens, so if they have to bring Brian back, it might be best to go that route so fans can see the real Walker without having to wonder how it's done. It may be better still to let Walker live on in the DNA of the franchise, as Brewster suggested.