Where Your Favorite Celebrity Winter Olympians Are Today
Every four years, the world comes together to watch, cheer on, and celebrate the best of the best compete in the Winter Olympics. We've seen some truly amazing and shocking moments in the Winter Games and we've also witnessed triumph and lots of tears.
Following the 2018 Games in Pyeongchang, South Korea, we thought we'd take a look back at where your favorite past U.S. Winter Olympians are now. From mesmerizing skaters to the athletes who ruled the slopes, some of these medalists tapped into the entertainment industry, many got college degrees, but others weren't so lucky.
Here's a list of where those favorite American Olympians are today — including the medalist who had it all but is now penniless and the most famous Winter Olympian to never win a medal.
1. Nancy Kerrigan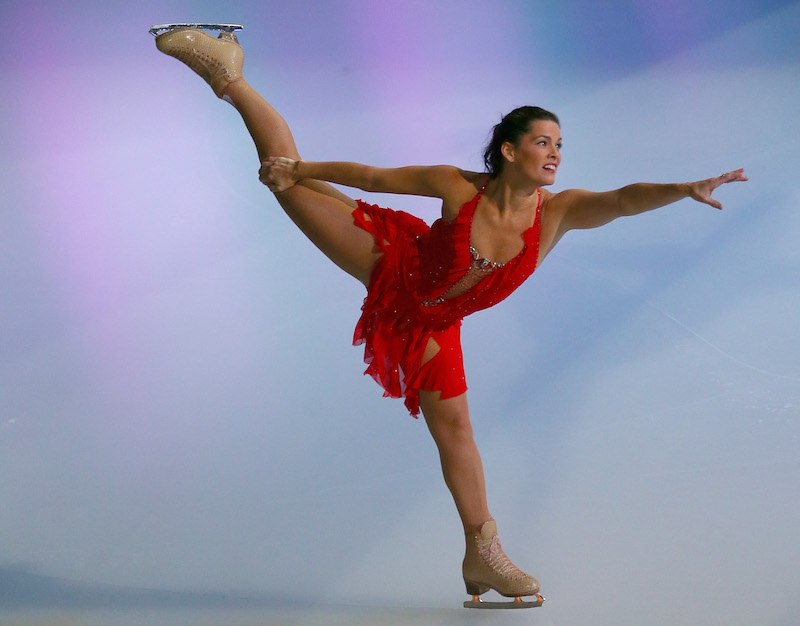 Olympian Nancy Kerrigan is one of the most famous female figure skaters in the U.S. and beyond — not just because of her grace, agility, and overall skills on the ice, but also because of the infamous "whack heard 'round the world." The violent attack on her prior to the 1994 Olympic Games will forever tie her to fellow U.S. skater Tonya Harding.
What happened that day is something Kerrigan doesn't care to relive and chooses to talk about as little as possible. She rehabbed her knee, recovered from her injury, and skated a spectacular program in Lillehammer, Norway, that year.
One year after her silver medal-winning performance, she married film producer Jerry Solomon who she shares three children with. In 2018, she was tapped by Inside Edition as an Olympic correspondent.
Next: Here's what the most decorated Winter Olympian in U.S. history is up to. 
2. Apolo Ohno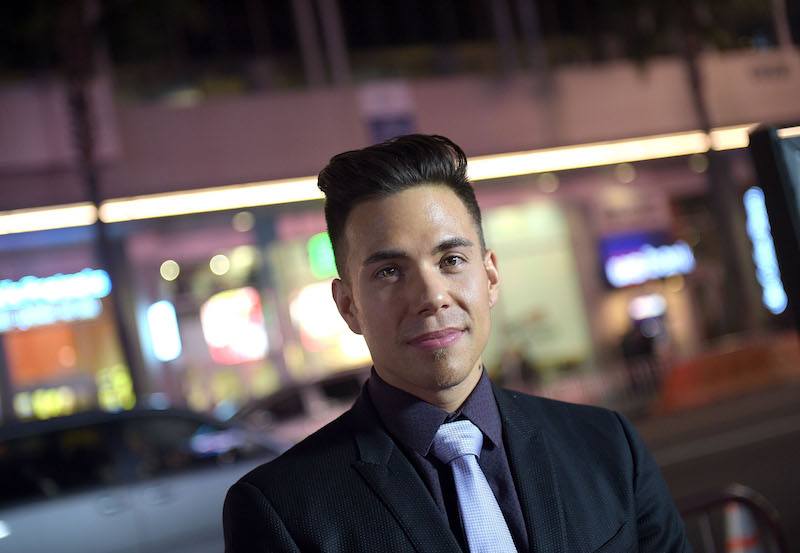 Having won eight medals in three Olympic Games, Apolo Ohno is the most decorated U.S. Winter Olympian of all time. He also danced his way into our hearts in 2007 when he and pro partner, Julianne Hough, were crowned Dancing with the Stars Season 4 champions.
After retiring from speed skating, the two-time gold medalist didn't totally disappear from the spotlight. He has stayed involved with the Olympics by serving as a commentator for NBC. And in 2017, he was named brand ambassador for Hershey's Gold.
Next: After winning a medal, she lost everything and went bankrupt. 
3. Debi Thomas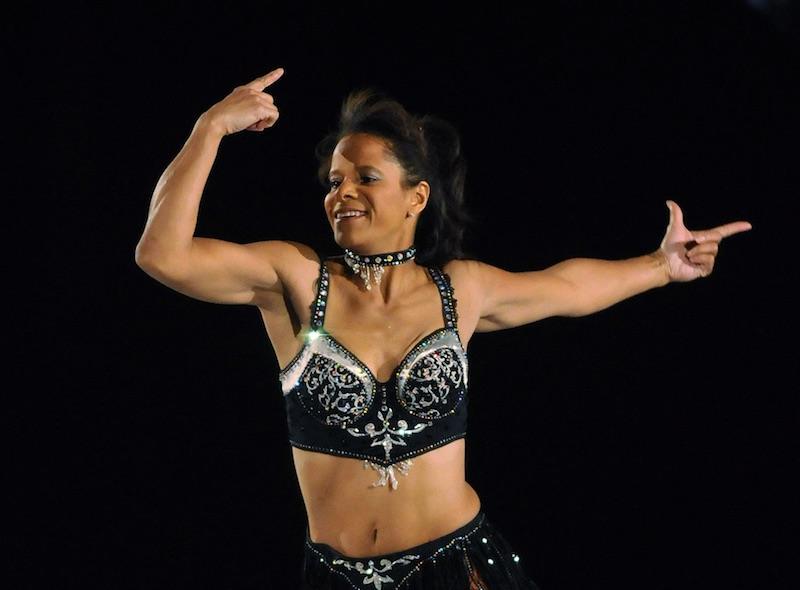 Once regarded as the best African-American figure skater in the world, the post-Olympic story of Debi Thomas details a fall from grace. Thomas won the bronze medal at the 1988 Games and in 1991, earned a degree in engineering from Stanford University before attending Northwestern University Feinberg School of Medicine.
In 2010, she had her own practice, but it was located in a sparsely populated, economically depressed area of Virginia and ceased operations a few years later. She did not renew her medical license in Virginia. A check in 2015 revealed that she does not have an active license in the U.S. She recently declared bankruptcy and today lives in a dilapidated trailer with her soon-to-be third husband in the Appalachian Mountains.
Next: This speed skater will be remembered for breaking a 10-year jinx. 
4. Dan Jansen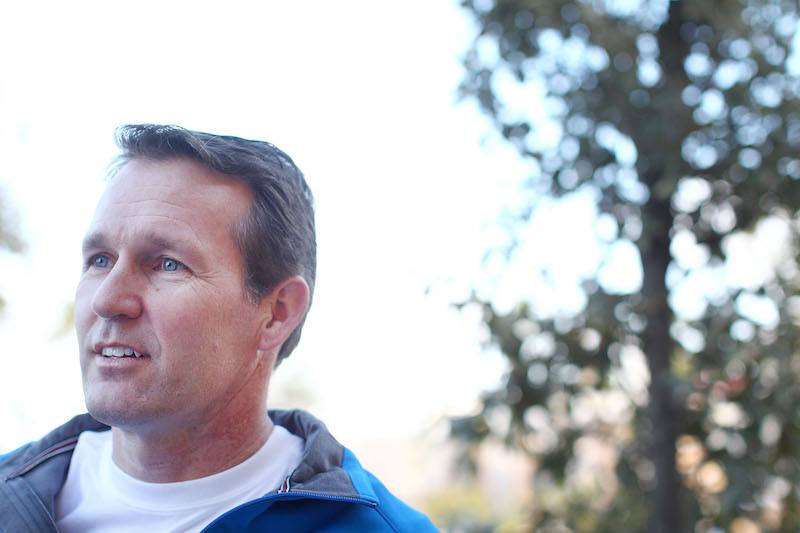 At the age of 18, speed skater Dan Jansen made his Olympic debut at the 1984 Games in Sarajevo, the capital of present-day Bosnia and Herzegovina, and came in fourth place. He skated again in 1988 but didn't do well in his races following the death of his sister, Jane. In 1992, he competed again, but did not earn a medal. It wasn't until 1994 when he finally shined in the 1000-meter race and won the gold medal.
From 2005 to 2007, Jansen was the skating coach for the NHL's Chicago Blackhawks. Today, he lives with his wife and two daughters in South Carolina, and established the Dan Jansen Foundation, which supports individuals and families affected by cancer, the same disease that took his sister's life.
Next: This popular skier made the news for the wrong reasons in 2016. 
5. Picabo Street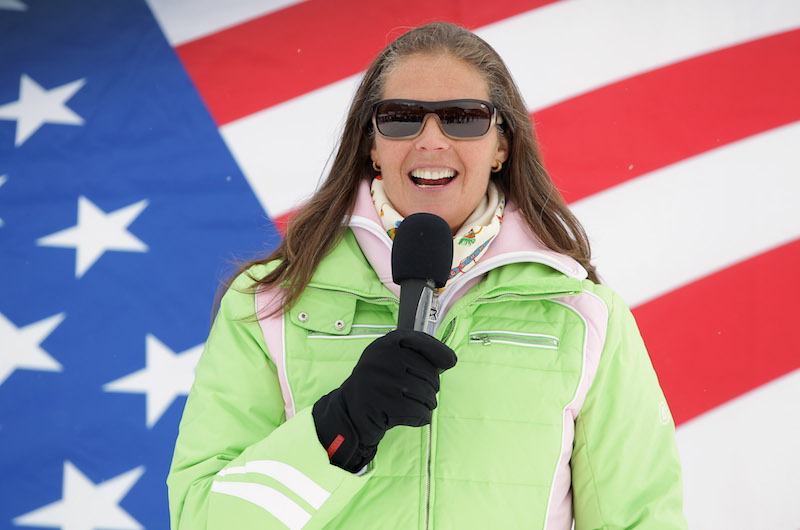 Named after her Idaho town, Picabo Street was one of the most popular female Alpine skiers to make the U.S. Olympic team. She won her first medal, the silver, in 1994, and earned the gold in the super giant slalom at the 1998 Olympics in Nagano, Japan. Endorsement deals followed, and she hung up her skies after the 2002 Olympics in Salt Lake City.
In 2016 though, her name was back in the headlines after a physical altercation with her father. She was charged with assault and domestic violence, but those charges were later dropped.
Next: This figure skater got his own cooking show. 
6. Brian Boitano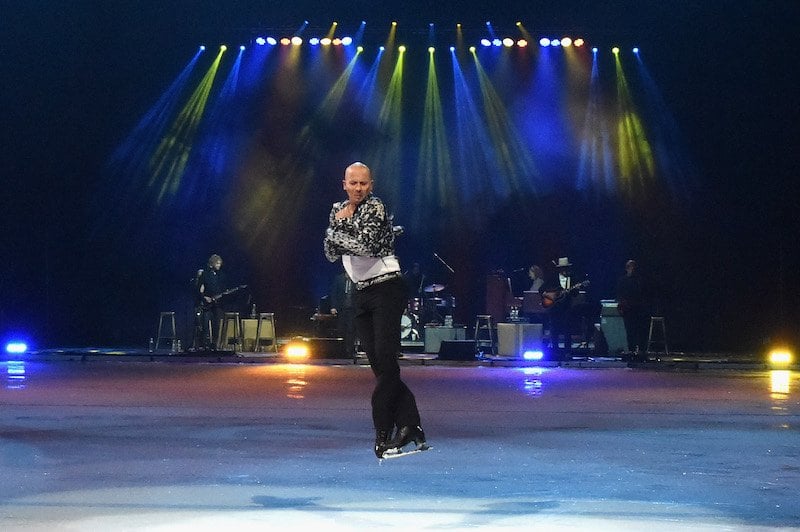 Figure skater Brian Boitano won gold in the men's singles at the 1988 Olympic Games in Calgary after beating out Canadian skater Brian Orser in what was dubbed as the "Battle of the Brians." Following that Olympic win, he competed again in 1994, but placed sixth. He continued to skate professionally for years, taking part in Champions on Ice tour.
In 2009, he began hosting a show on the Food Network called What Would Brian Boitano Make?. The title originated from a song called "What Would Brian Boitano Do" from the 1999 South Park movie.
Next: This women dubbed "America's Sweetheart" suffers from depression.
7. Dorothy Hamill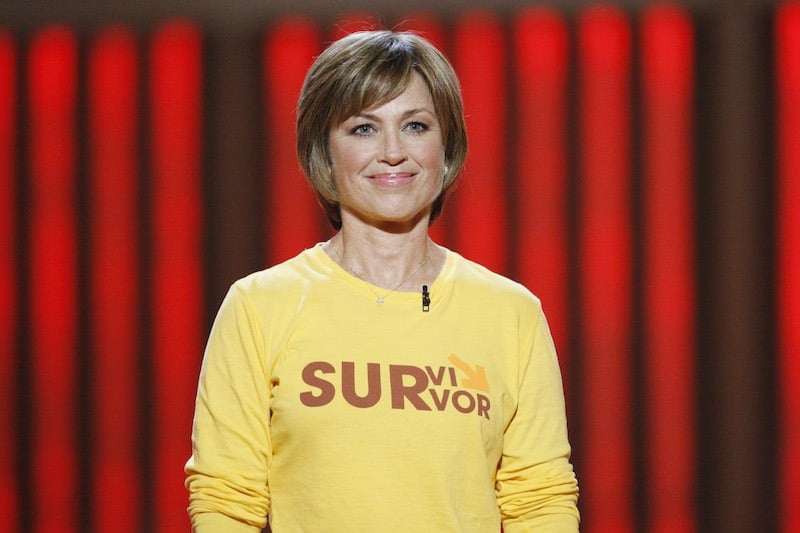 At the 1976 Winter Games in Innsbruck, Austria, Dorothy Hamill not only won the hearts of many,Dorothy hamill but also Olympic gold. She won both her short and long program at the Games earning her the medal. She is the last women's figure skater to have won the competition without a triple jump, but she created the camel spin that turns into a sit spin. Back at home, her fans rushed to hair salons all over the country to get the figure skater's pixie haircut.
Hamill has been married and divorced twice. She has one daughter from her second marriage. In 2009, she married her third husband. The skater has battled chronic depression for most of her life and takes medication to help with it. In 2008, she was diagnosed with breast cancer. After receiving treatment for the disease, she became a supporter of several breast cancer organizations.
Next: After speed skating, he got into another sport before medical school. 
8. Eric Heiden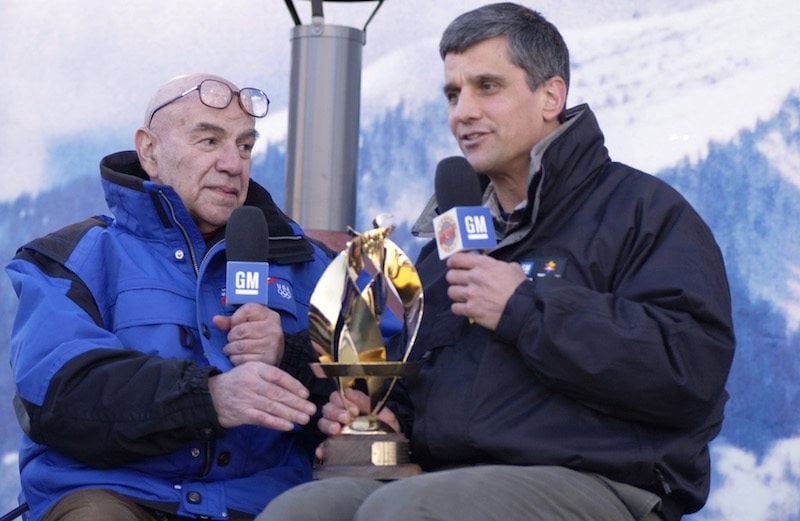 This Olympian became an icon in the sport of speed skating after winning an unprecedented five individual gold medals at a single Olympic Winter Games. Eric Heiden cleaned up at the 1980 Games in Lake Placid, New York, winning the 500 meters, the 1,000 meters, the 1,500 meters, the 5,000 meters, and the 10,000 meters.
After retiring from speed skating, he became a cyclist and won the U.S. Professional Cycling Championship in 1985. The next year, he competed in the Tour de France but could not finish the race after a fall.
Heiden then went to medical school and became an orthopedic surgeon. He later returned to the Olympics as the doctor for the U.S. speed skating team.
Next: She won a dance competition and started a family with an NHL star.   
9.  Kristi Yamaguchi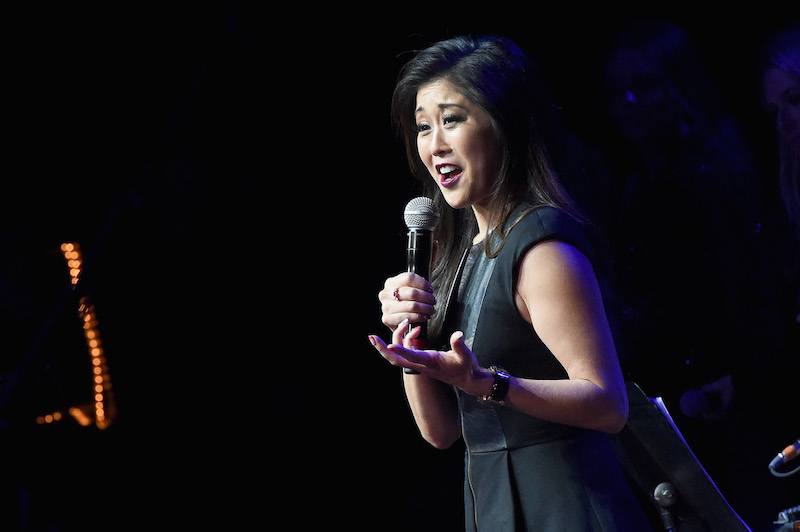 In 1992, Kristi Yamaguchi won the gold medal in ladies' singles figure skating, which was a feat that hadn't been accomplished by an American woman since Hamill.
Like Ohno, Yamaguchi competed and won the Mirrorball Trophy on Dancing with the Stars with pro partner Mark Ballas in Season 6. She became the first woman to do that since Kelly Monoco did on Season 1.
Today, Yamaguchi is a wife to former NHL player Bret Hedican and a mother to the couple's two daughters, Emma and Keara.
Next: He battled stage 4 cancer and was diagnosed with several brain tumors. 
10. Scott Hamilton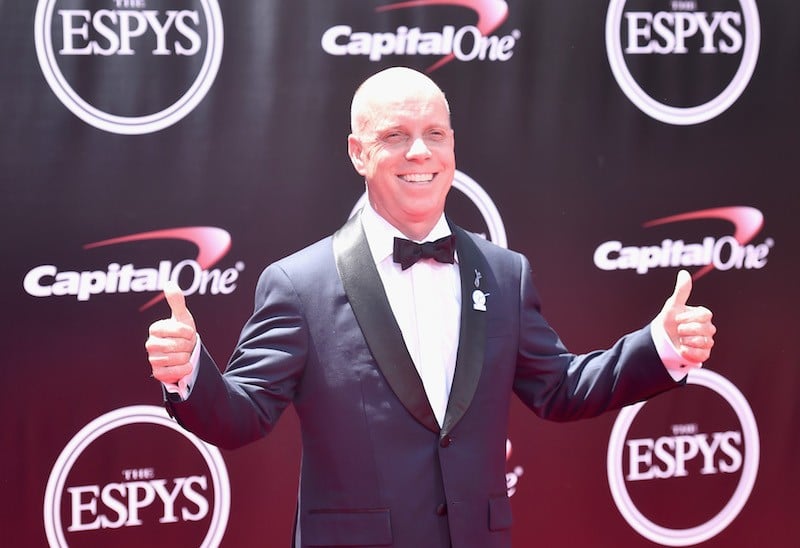 One of the most famous American male figure skaters to win an Olympic medal is Scott Hamilton. After winning four consecutive U.S. championships and four consecutive World Championships, he won the gold medal at the 1984  Games.
In the years after the Olympics, Hamilton continued to skate wowing audiences with his signature back flip. In 1985, he began work as a figure commentator for CBS. He also worked for NBC.
He battled stage 4 testicular cancer in 1997. Hamilton was later diagnosed with three benign brain tumors in the span of 12 years. In 2017, his doctor told him that a tumor detected months earlier had shrunk. The skater and his surgeon considered it a "miracle."
Next: This Puerto Rican skier became a reality TV host. 
11. Jonny Moseley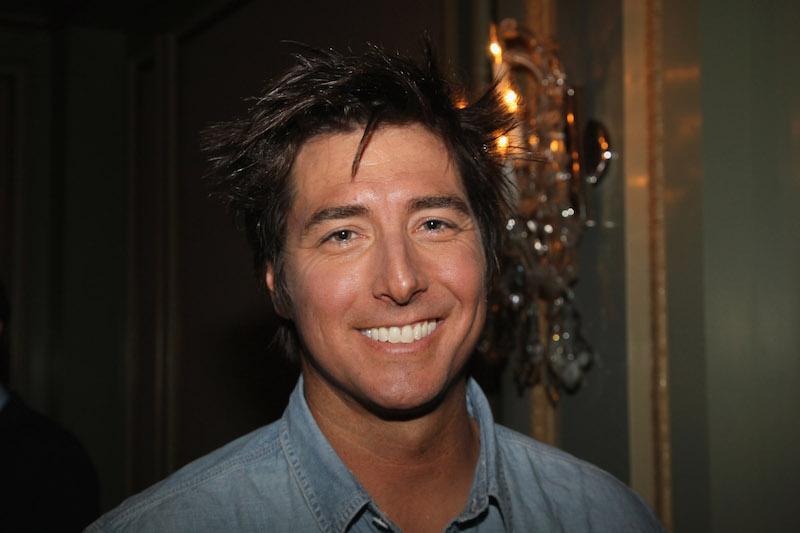 Born in San Juan, Puerto Rico, Jonny Moseley never saw snow until his parents took him on a vacation to California. His family later moved to Northern California and took trips to Sierra, Nevada, regularly. He eventually learned how to ski and became the first Puerto Rican skier to ever make the U.S. team.
In 1994, he did not qualify for the Olympic team but continued training and in 1998, not only qualified but won the gold medal. He also competed in the X-Games in 1999 and earned a silver medal to become the first skier to medal in both the X-Games and the Olympics.
After competing professionally, Moseley moved into the world of entertainment and began hosting MTV's reality competition The Challenge and NBC's American Ninja Warrior. He also hosted the reunion specials for Battle of the Sexes, Battle of the Seasons, Rivals II, and Free Agents.
In 2007, Moseley graduated from University of California, Berkeley, with a degree in American Studies. He has one son with his wife Malia Rich.
Next: She is one of the most decorated female Winter Olympians. 
12. Bonnie Blair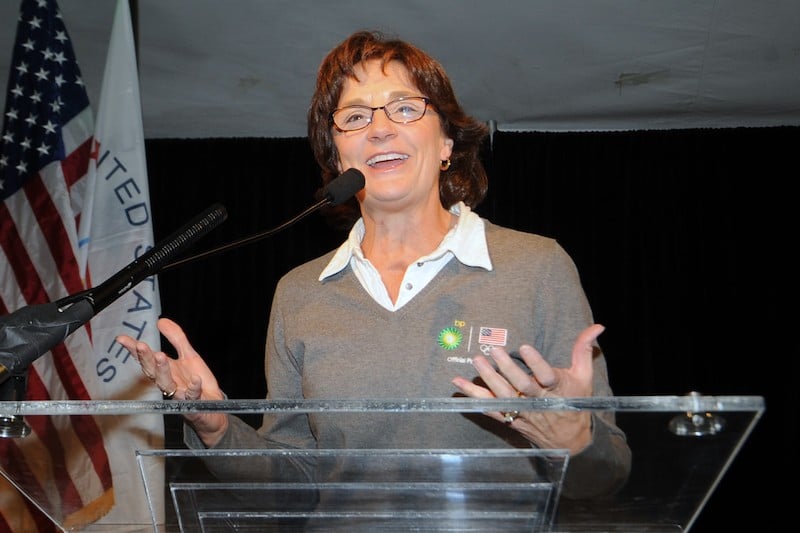 With six medals won, speed skater Bonnie Blair is one of the most decorated Winter Olympians of all time. She won at the 1988, 1992, and 1994 Games taking home five gold and one bronze medal.
Following her successful career, she was on the U.S. Speed Skating's board of directors. In 2014, Blair worked as a motivational speaker and corporate spokesperson. She married fellow speed skater Dave Cruikshank in 1990 ,and they have a son named, Grant, and a daughter whose name is Blair and is also a speed skater.
Next: This ice darling captured our hearts and the gold at 15.  
13. Tara Lipinski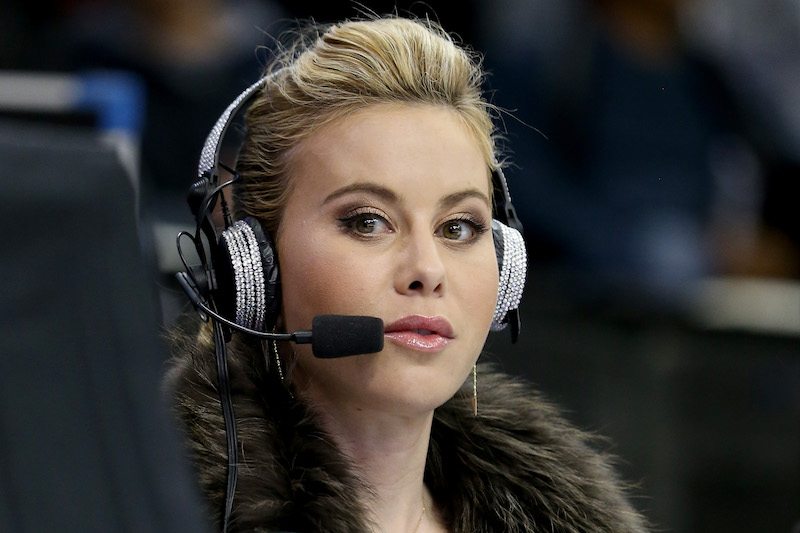 At the 1998 Olympics in Nagano, Japan, figure skater Tara Lipinski captured the hearts of Americans everywhere when she skated a flawless long program to win the gold medal. At just 15 years old, Lipinski became the youngest female skater ever to win gold at the Olympics.
In 2013, she began work as a commentator and analyst on NBC, NBC Sports, and Universal Sports. The following year, she and fellow American figure skater, Johnny Weir, were promoted to NBC's primary figure skating broadcasting team.
In 2017, Lipinski married Fox sports producer Todd Kapostasy in a ceremony in South Carolina.
Next: This former figure skater got into politics.
14. Michelle Kwan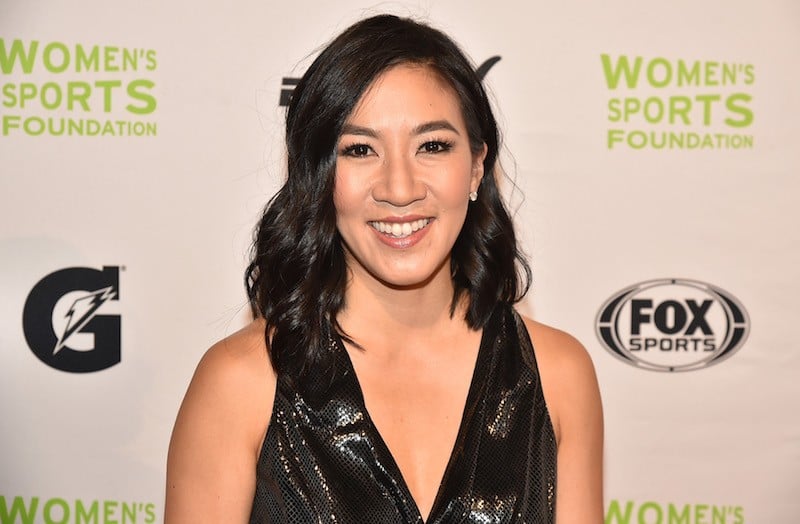 At the 1998 Games, Michelle Kwan was awarded the silver medal after gold went to Lipinski. She returned to the Olympics in Salt Lake City four years later and took home the bronze medal. Following her Olympic run, Kwan became one of the highest paid Winter Olympic athletes for her endorsements and the highest-paid skater on the Champions on Ice tours.
In 2006, then-Secretary of State Condoleezza Rice appointed Kwan as a public diplomacy ambassador, a position she held during Barack Obama's administration as well. In 2012, Kwan was appointed as a State Department senior adviser for public diplomacy and public affairs. She then worked for Hillary Clinton's campaign in the 2016 election.
She was married to politician Clay Pell until 2017.
Next: She's the most famous figure skater to never win an Olympic medal. 
15. Tonya Harding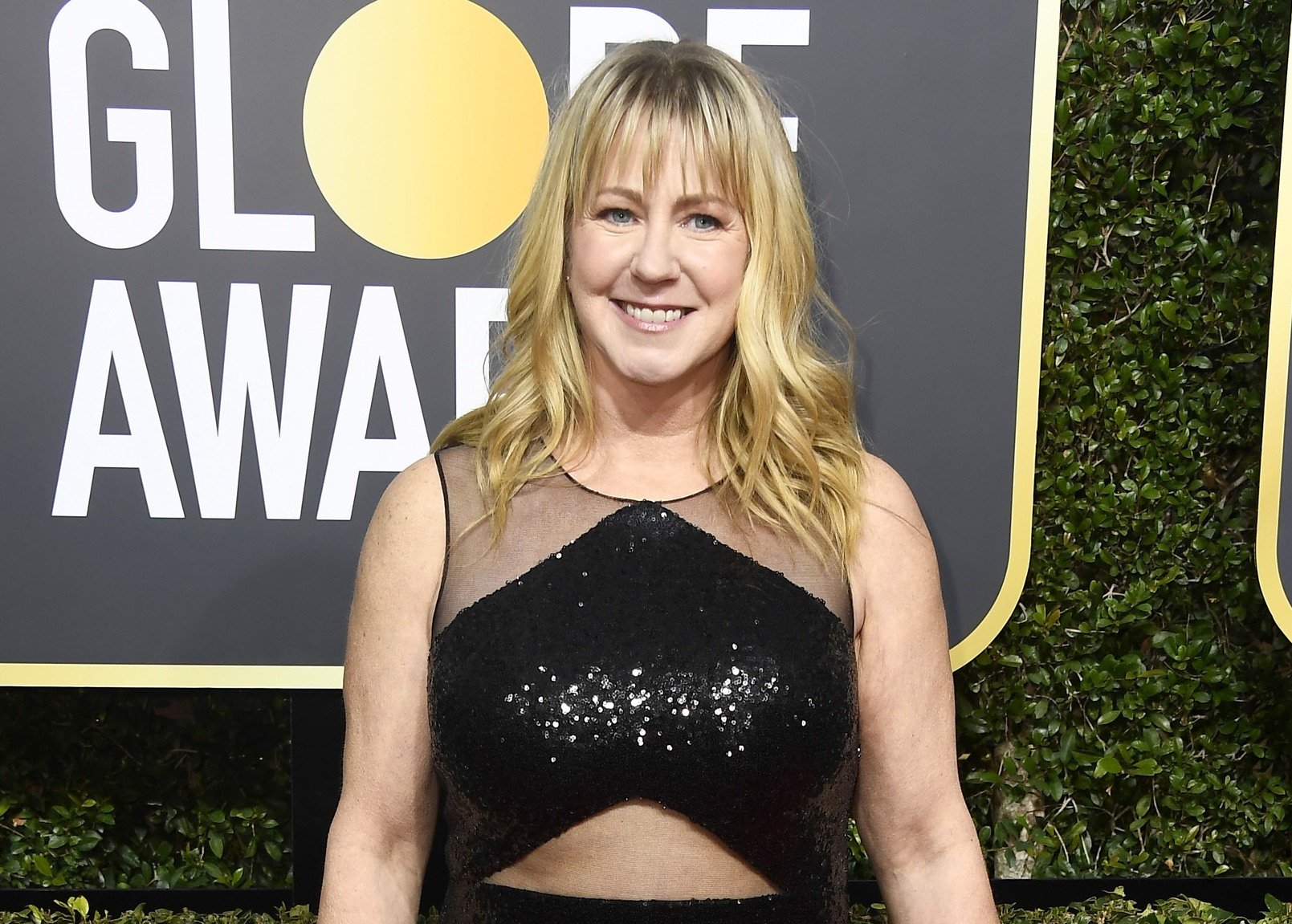 Of course, we couldn't compile a list of the most well-known Winter Olympians without mentioning the most infamous. Whether she was more involved than she ever let on or not, Tonya Harding's name will always be tied to Kerrigan's because of the attack in 1994.
Harding spent years denying her direct involvement and began a bit of a redemption tour in 2017 with the release of the biopic I, Tonya, starring Margot Robbie and Allison Janney.
Follow Michelle Kapusta on Twitter @philamichelle.
Read more: Hollywood Celebrities Who Married Sports Stars
Follow The Cheat Sheet on Facebook!