'FBI' TV Show: Why Ebonée Noel May Look Familiar to You, Including Her 'Bond' Connection
The television series, FBI, has been a breakout series for CBS over the past year. While the show marked the television return of Missy Peregrym, it also has several breakout stars. You may recognize one of the other stars, Ebonée Noel, from her prior work.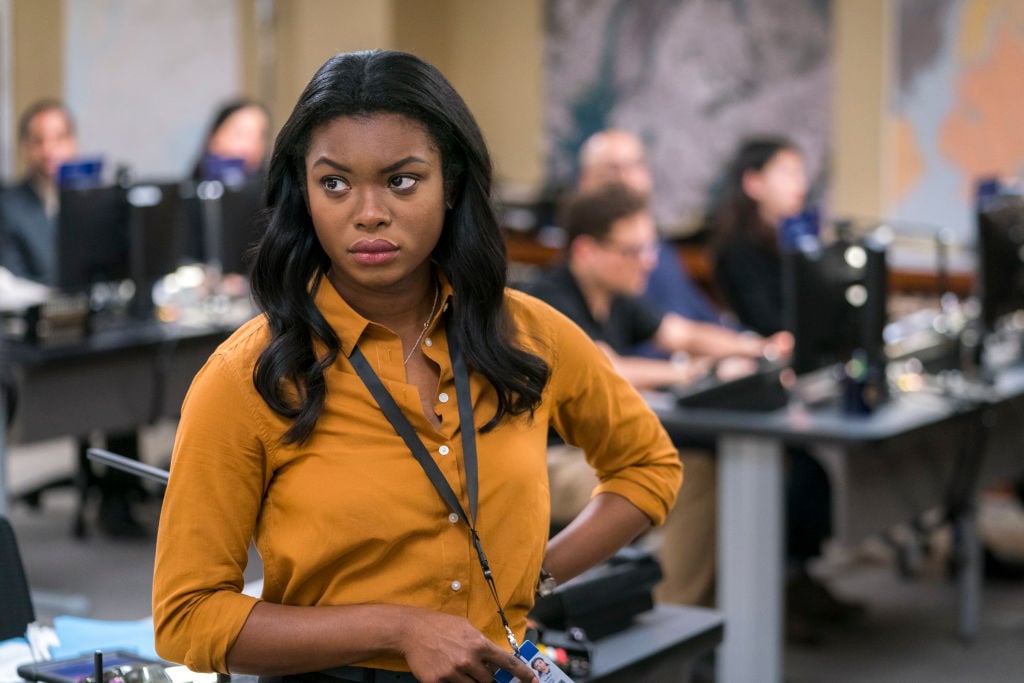 Who is Ebonée Noel?
Noel, who is of Guyanese ancestry, grew up residing in different places all over the world. She attended school at New York University's Tisch School of the Arts. Starting off as a stage actress, her first television credit came in 2014 when she guest-starred on Law & Order: Special Victims Unit.
She also guest-starred on the TBS series, Wrecked, in 2017. Noel also appeared in the film I Love You, Daddy, as the best friend of Chloë Grace Moretz's character. She was going to star in a television reboot of Tremors at Syfy with Kevin Bacon, but the project did not go to series.
Ebonee Noel on CBS's 'FBI'
Noel currently stars on the CBS series, FBI. Alongside Peregrym, the series also stars Zeeko Zaki, Jeremy Sisto, Alana de la Garza, and John Boyd. The official description of the series from CBS reads in part, "FBI is a fast-paced drama about the inner workings of the New York office of the Federal Bureau of Investigation. This elite unit brings to bear all their talents, intellect and technical expertise on major cases in order to keep New York and the country safe" Noel portrays Kristen Chazal, who was at first an FBI analyst and later becomes a special agent.
The success of FBI has resulted in a spinoff, FBI: Most Wanted, which will premiere in 2020. That series, which was introduced as a backdoor pilot during FBI, will star Julian McMahon, Keisha Castle-Hughes, Kellan Lutz, Roxy Sternberg, and Nathaniel Arcand.
Ebonée Noel starred in this short-lived Shonda Rhimes series
If Noel looks familiar to you, it's probably because she is recognizable from her biggest role prior to FBI. She was a series regular on the short-lived series from Shonda Rhimes, Still Star-Crossed. The period drama was a diverse take on the story of Romeo & Juliet, focusing on the cousins of the iconic characters.
Noel portrayed Livia Capulet, the cousin of Rosaline Capulet, one of the leads. Rosaline was portrayed by Lashana Lynch, who got a big break in this year's Marvel film, Captain Marvel. Lynch will also star in the upcoming James Bond film, No Time to Die, inadvertently giving Noel a bond connection!
FBI airs Tuesdays on CBS.