Is 'Fear the Walking Dead' Finally Finding Its Groove?
Spoilers for Season 2 of Fear the Walking Dead ahead!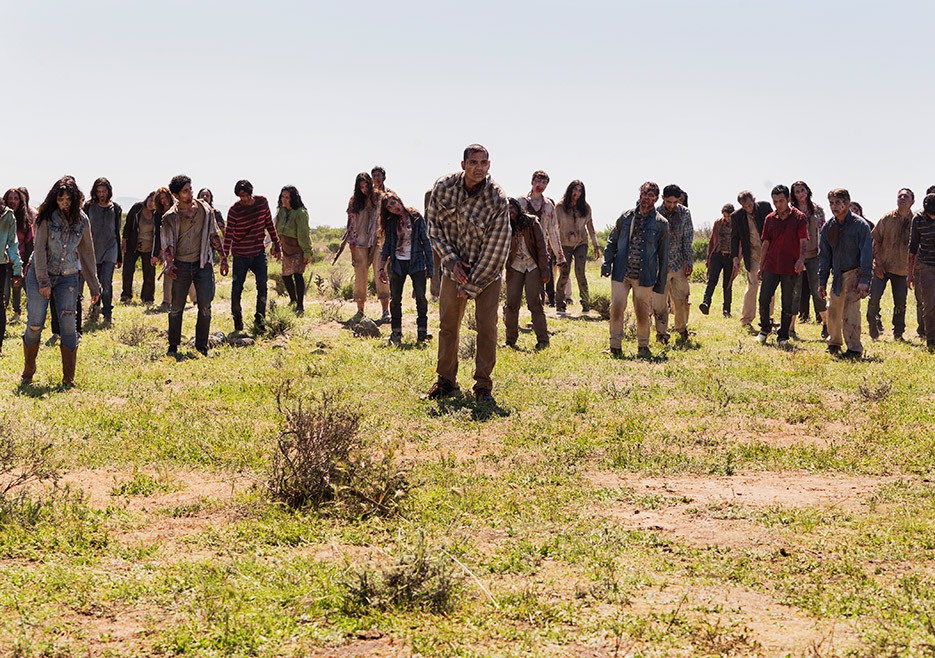 Since its premiere in 2015, Fear the Walking Dead has played an intriguing, if inconsistent role in Robert Kirkman's zombie-filled universe. A spinoff of AMC's insanely popular, The Walking Dead (TWD), the series picks up weeks before its predecessor, and gives fans a front-row seat to the onset of the apocalypse. As a result, fans of TWD have had a chance to witness this horrific world from a perspective that is, at times, quite different than what we're used to.
In theory, it's a great way to expand the TWD franchise and keep fans engaged during the main series' off-season. But the spinoff hasn't exactly thrilled critics or its core audience. It also hasn't been a complete failure — in fact, it's already been renewed for a third season.
Indeed, Fear the Walking Dead has a lot going for it, including a stellar ensemble cast led by Kim Dickens, Cliff Curtis, Frank Dillane, Alycia Debnam-Carey, and Coleman Santiago. But many of the complaints about the series have centered on how slowly it's developed, and the fact that it hasn't offered up anything all that new in terms of storylines. For many fans and critics, Season 2 got off to a rocky start — but it has picked up steam over the latter half of this year's episodes.
This Sunday, the series will air its second season finale. But has it distinguished itself, through its first full season, as a series we'll want to keep watching? For the first time since the series premiered, it seems like the answer is yes.
Some things old, some things new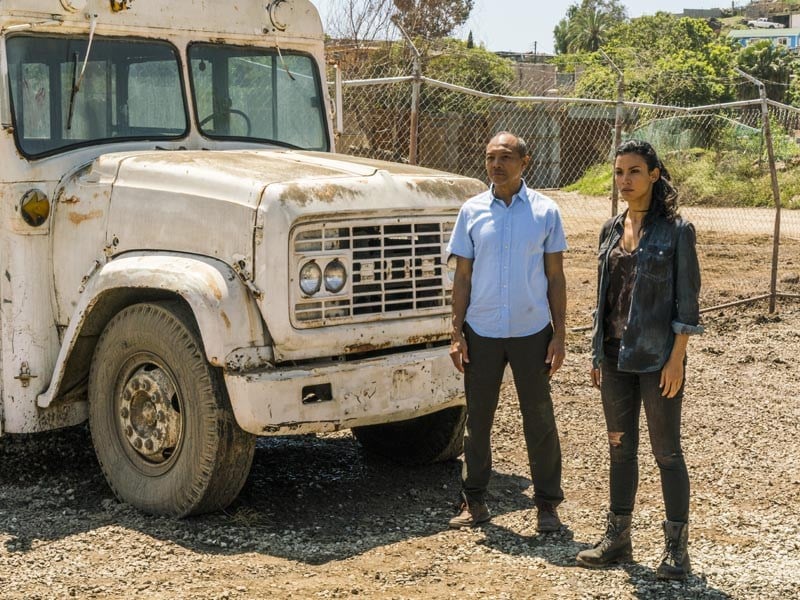 From the get go, Fear the Walking Dead's creators, Robert Kirkman and David Erickson, have tried to position the series as one with stark differences from TWD. In terms of timeline and location, that's proven to be true. But the series has still suffered from its predecessor's biggest flaws, as well. At its lowest points, Fear the Walking Dead has struggled with pacing, character development, and establishing a coherent tone.
It has a tendency to build tension or introduce conflict at the end of an episode, only to immediately resolve it at the beginning of the next. Some of the characters, from Travis to Chris's new gang of ruthless friends, often lack the complexity that's necessary for us to actively root for or against a person. And all of this creates a disconnect between fans and the story itself.
Since it returned for the latter half of Season 2 in April, it has shown signs of improvement, though. And that's thanks to a narrative shift that also occurred in the later seasons of TWD. Instead of focusing on a single story and location, Erickson has split up the story and given us a chance to follow Madison and Alicia at the hotel, Travis and Chris on the road, and Nick in Mexico. This hasn't solved the series' pacing issues entirely, but the added layers of perspective have certainly helped to keep things moving. And in addition, Fear the Walking Dead has introduced something we haven't seen from TWD in quite some time: a new layer to the world's mythos.
It's all about the execution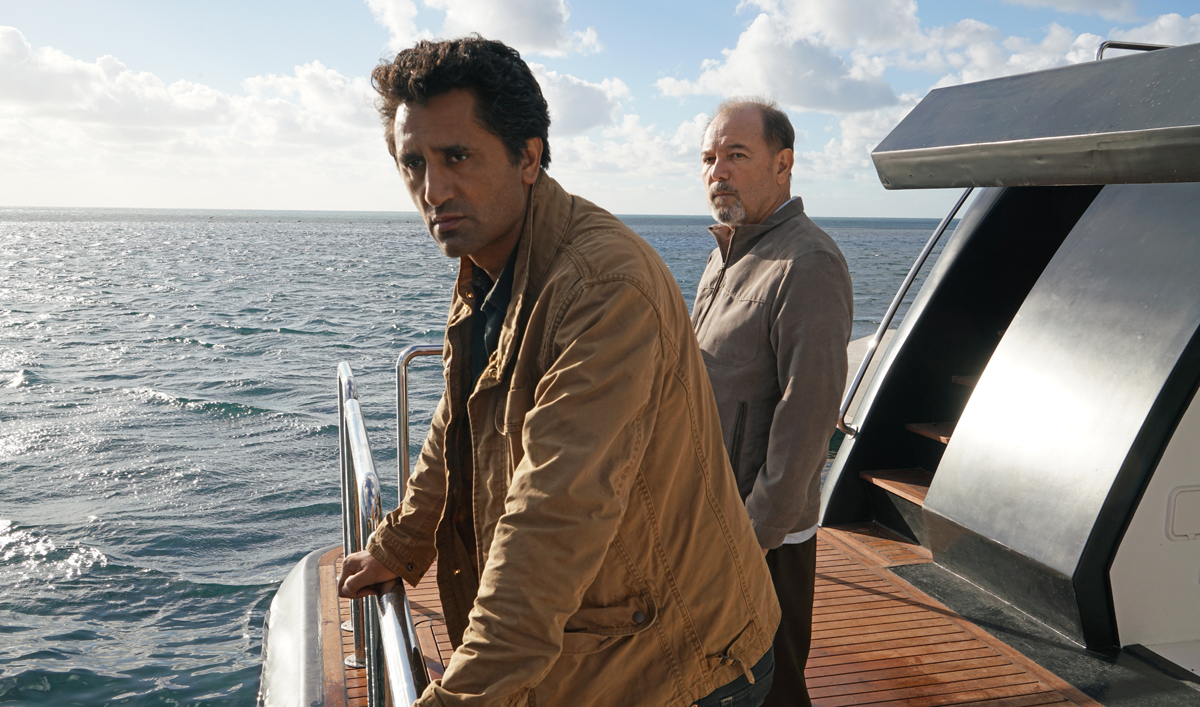 The strongest part of Fear the Walking Dead's second season — arguably the best parts of the series, bar none — is that it does give us a chance to explore Kirkman's world through different eyes. And the most intriguing revelation to come out of the show is that there could potentially be people who are immune to the undead outbreak.
If it turns out that Alejandro's claim is true, then that could have implications throughout both chapters of the franchise — and it could be a true game-changer for the series that has struggled to distinguish itself.
We've also had a chance to witness the birth of heroes and villains within the Fear the Walking Dead world — something we rarely get to see in the original series. Madison's natural foray into a leadership role within the hotel wasn't unexpected, but it's been a satisfying arc for a character that seemed to flounder earlier in the season. And Chris's transformation from annoyingly moody teenager to full-fledged heartless killer has served as an intriguing, if not always well-executed study, in how evil can emerge out of chaos.
Whether Fear the Walking Dead is able to harness this potential and create a story that's truly and consistently engaging remains to be seen. It's up to Erickson and Kirkman to execute the story threads they've developed in a way that satisfies fans more often than it frustrates. But it's safe to say the series may be headed in a much more promising direction than many originally anticipated.
Follow Katherine Webb on Twitter @prufrox
Check out Entertainment Cheat Sheet on Facebook!
More from Entertainment Cheat Sheet: