'Final Destination' Star Ali Larter Says Horror Films Still Give Her the Creeps
Ali Larter from 'Final Destination' shared that she still gets freaked out by the film.
Actress Ali Larter may have been white-knuckling her way through her portrayal of Clear Rivers in the iconic Final Destination films.
Larter's character was part of a group of high school students about to embark upon a field trip of a lifetime. However, while waiting on an airplane bound for Paris, one of the students has a premonition that the plane was going to explode. He has an outburst while the plane is still on the tarmac that sets into motion several students being removed from the flight. The plane does explode after it takes off. While a handful of students escape the fiery death, the grim reaper follows each of the surviving students. One by one each ends up dying in a freak accident.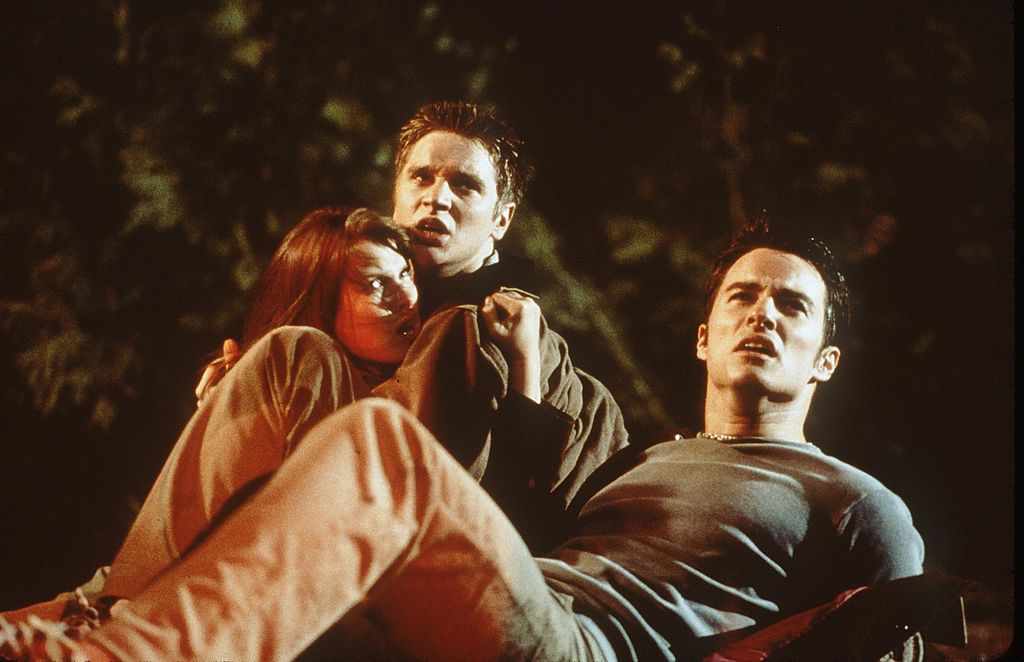 Larter's character survives the first installment and is re-introduced in Final Destination 2. The Final Destination films have become a "must watch" around Halloween and for horror film lovers. Even though Larter starred in the film, she says she still isn't a huge fan of all things creepy.
The film still freaks her out
Final Destination continues to resonate with audiences to this day. But Larter told Showbiz Cheat Sheet she still gets freaked out by the film. "I don't like Halloween, I don't like scary movies," she shared. "It puts a shiver in my spine. I am a total wimp when it comes to that stuff. I can't handle that."
However, Larter does appreciate the uniqueness of the Final Destination concept. "That's why it really connected with people and it was the start of those really supernatural movies in that generation," she remarked. "So they kept making them."
Final Destination and some of her other films like Resident Evil were not just creepy, but also extremely physically demanding. Larter shared that she has to stay in top shape, especially for roles that call for a significant amount of action too. In fact, when she spoke with Showbiz Cheat Sheet, she was hosting a question and answer session for the documentary, Momentum Shift, a film about the evolution of the fitness company, Orange Theory.
She likes to do her own stunt work when possible
Larter is partnering with Orange Theory because she loves the diversity in the workout, plus she appreciates the story behind the brand. Orange Theory founder Ellen Latham was a single mom who had just lost her job. She became a fitness instructor and then pushed forward to create Orange Theory.
As a mom, Larter shared that she taps into a variety of workouts to not only stay in shape but to accommodate her busy schedule as a working parent too. "It's not always for me to be able to pick what I want, it's what can fit into my day being a working mom," she said.
However, as an actress, Larter loves to get physical with her work too. "It's something that I naturally love to do," she shared. "I've been an athlete my whole life. For me, I love, like, when I get to run. I love it when I get to do the band work and the aerial work in Resident Evil. I love the choreographing of it all, the physicality of it."
She also loves getting ready to perform stunts. "I love doing the training, I love working with the stunt coordinator." The best stunt she's ever performed? "I like doing the wirework and the flips," she said. "That's something I just really enjoy doing. Getting strapped in and doing the aerial work."