Traveling Into the Unknown with Elsa and Anna — Here Are Some of the First Fan Reactions to Disney's 'Frozen 2'
For the first time in forever, fans get to see Anna and Elsa on the silver screen. Disney premiered the sequel to their 2013 animated film, Frozen this November. Already, fans are sharing their love for these two sisters and their journey into the unknown. Here are a few spoiler-free reactions to Disney's sequel.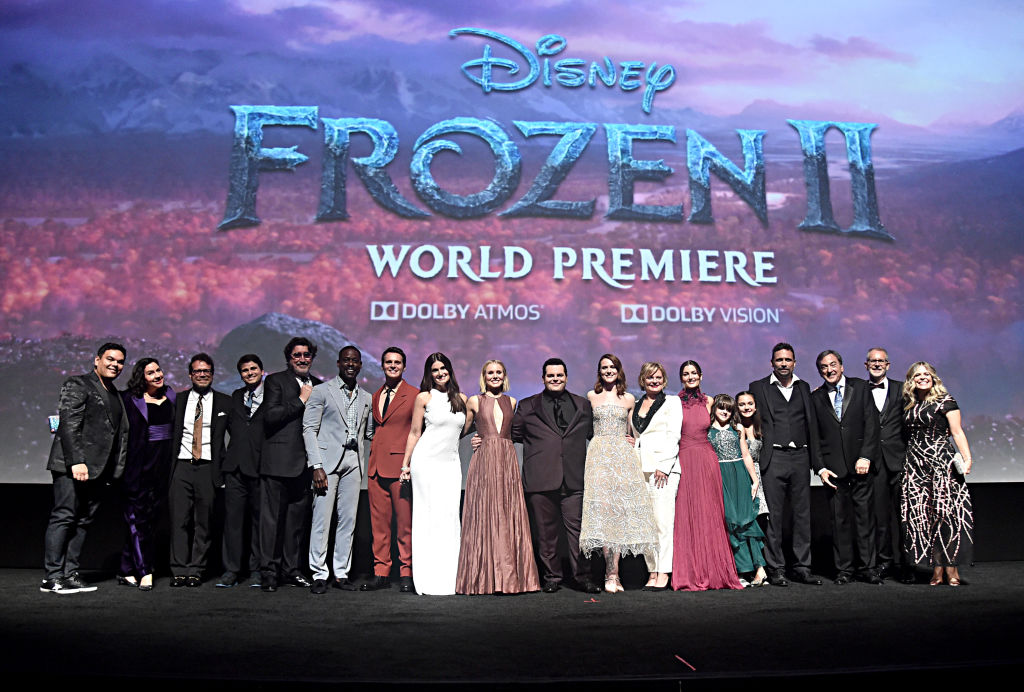 Disney's 'Frozen' sequel, entitled 'Frozen 2,' is now available in theaters
It's been over five years since Disney released its animated film, Frozen. There, Kristen Bell and Idina Menzel stole hearts and sisters Anna and Elsa respectively. On Nov. 22, 2019, fans journeyed back to Arandelle for the premiere of Disney's Frozen 2.
According to The Hollywood Reporter, this animated sequel is set to break records for Disney, with an anticipated $120 million in opening weekend box office sales in the United States alone. CNN states, "while short of the high-water mark for animated movies set by Pixar's Incredibles 2 — another Disney sequel — it would be a bigger debut than the original, which made $93 million over the five-day Thanksgiving holiday in 2013."
There are a few new characters in 'Frozen 2,' in addition to old friends like Kristoff, Olaf, Anna, and Elsa
This sequel welcomed a new adventure for Anna and Elsa. Together, they learned about the past while saving their kingdom from impending danger. Of course, there's plenty of songs along the way. Elsa has a new salamander friend, named Bruni. Olaf even has a new friend named Samantha. Well, he doesn't exactly know her, but he's still asking where she is.
After the sequel's premiere, viewers took to social media, sharing their love for Disney's animated film and its characters. One Twitter user said, "Elsa looks so perfect wearing her hair down! She's now my new [favorite] Disney character."
Fans raced to social media, sharing their love for Disney's 'Frozen 2'
Since the premiere of Frozen 2, some shared their reviews of the movie online. Others shared their connection with the characters and the themes of Disney's recently released sequel.
"#Frozen2 manages to do what a sequel would need to do, continue to build it's world and lore, focusing on themes of maturity, family, change, and even coping with depression. While the pacing felt a bit odd at times, and I have a couple [of] small gripes it was still very enjoyable, and was happy to see a more mature fairy tale with the same cast," said one Twitter user. "P.S. Also Anna still manages to prove why she is indisputably the best Disney Princess."
"My girlfriend and I's first date was five years ago. We went to the movie theatre to watch Frozen, I still remember how nervous I was," wrote another Twitter user. "Seeing Frozen 2 last night five years later was very nostalgic for us. It made me realize how important traditions are in a relationship."
Disney's Frozen 2 is now playing in theaters. Fans can watch the original Frozen on the recently released streaming platform, Disney+.