Five Reality Stars Who Just Can't Seem to Get Their Eyebrow Game Together
The style of one's eyebrows is important. After all, they are right there on the face for the entire world to see. Eyebrow style is also ever-changing. In the 1980s women let things grow with an all-natural look. By the 1990s and early 2000s, ladies were overplucking their brows into thin painful lines in the name of beauty. Today, a more natural, powerful and manicured brow is in style, but that doesn't mean everyone executes it perfectly. In fact, there are several reality TV stars that have failed to perfect their brow game.
Mariah Brown's brows have raised some eyebrows
Mariah Brown once made fun of her mother's eyebrows; then she showed up on television looking like she lost a serious battle with a brow filler. Sure, everyone knows the look she was going for, but her brows turned out a bit too Groucho Marx for fans of the polygamist reality show.
When fans point out your eyebrows instead of all of the strange drama in your alternative family, you know you've gone awry. Mariah appears to have since fixed her brow game and is keeping it a bit more natural now that she lives in Chicago, but her troubled eyebrow history lives on over on Reddit.
Jenelle Evans' brows have been around the block
Jenelle Evans changes up her eyebrow style as often as she changes her feelings about her mother, Barbara Evans. Not all the transformations have been winners. They have gone from overplucked to overgrown; from unevenly filled to entirely too sparse. So, what is the deal with this mother of three's brows? Right now, she's found a happy place with her brow game, and they look decent. In fact, Reddit fans insist that while she's the biggest Teen Mom 2 train wreck, her brow game is most improved.
Evans is also planning to launch an eyebrow kit come the fall, according to her JE Cosmetics Instagram page, so maybe practice has helped her perfect her own eyebrows. Either way, we can't help but remember the time she showed up on camera with the world's most uneven eyebrows, or that Instagram photo she posted with only her left eyebrow drawn on.
Lindsay Lohan has always been a woman who enjoys a little bit of excess
Stylecaster has noted something is a little off with Lindsay Lohan's brows. While Lohan's auburn hair and freckled complexion make her instantly recognizable, the style website insists there is something just not right about her eyebrows. Lohan appears to opt for a dark brow pencil, which doesn't play off her complexion well. While the brows aren't exactly the worst, they do look a bit odd against her skin and hair.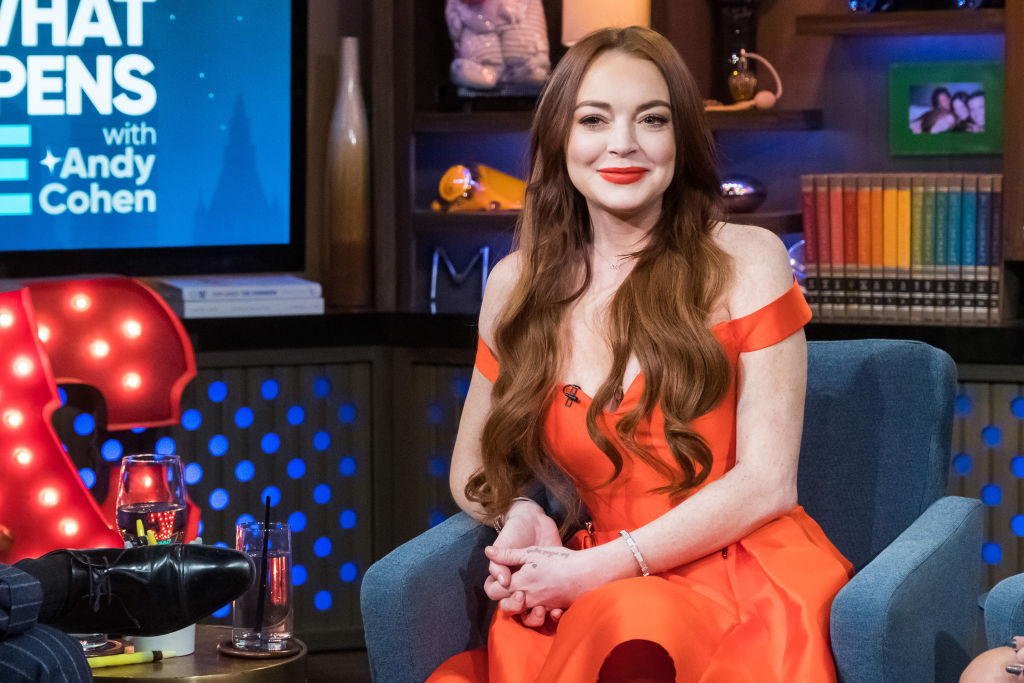 The former starlet showed up on Watch What Happens Live with Andy Cohen back in January with dark brows and bright red lipstick. While the eyebrows aren't worse than the lip color, they are noticeable.
2014 was a marvelous time for Christina Aguilera
Aguilera has never been afraid to take style risks, but her 2014 eyebrow game is a bit problematic. The "Genie in a Bottle" singer showed up on the red carpet with eyebrows that bore a striking resemblance to the golden arches.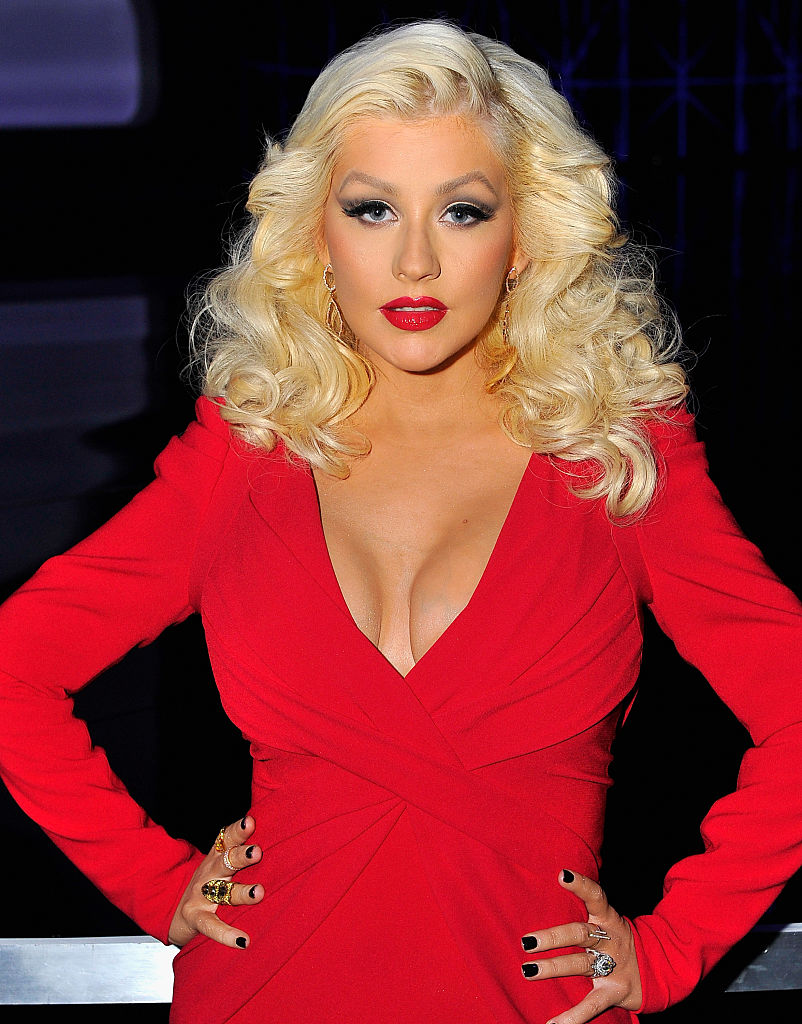 Five years later, and things with her eyebrows still haven't been corrected. There have been some mild improvements, but the arch is still way too high and unnatural looking, according to beauty experts. Aguilera is currently in Las Vegas for her Christina Aguilera: The Xperience residency. The show will run through October 2019 at Planet Hollywood, according to Rolling Stone.
Kate Gosselin's eyebrows didn't move in 2010
Kate Gosselin has spent a lot of time in the news. When her marriage imploded in 2009, she instantly became tabloid fodder. In 2010 fans became concerned that something was very off about the mother of eight's face. Doctors weighed in and suggested that bad Botox was to blame for the look of perpetual surprise she was sporting, according to Us Magazine.
Gosselin told fans to "read her eyebrows." Fans did just that, and they didn't move. Kate and her brows seem to be back in action. She is currently appearing on a dating reality show. Apparently, the polarizing Pennsylvania native is ready to find love again.