'Fixer Upper': The Worst Design Advice Joanna Gaines Gave on the Show
Fixer Upper fans are totally obsessed with Joanna Gaines. Even now several years after the last episode of the HGTV series aired, the memories of Gaines' shiplap-covered world remain. Farmhouse chic décor has taken over the entire nation and much of the influence comes from the great Joanna Gaines and all her copycat designers.
In many ways, Gaines deserves all the attention and accolades. It's impressive that she managed to build a multi-million-dollar business from scratch and inspire so many fans, especially considering that she has no formal design training. But not everything Joanna Gaines recommends is entirely practical. And frankly? Some of her recommendations are just bad advice.
Ahead, check out the worst design suggestions Joanna Gaines ever made.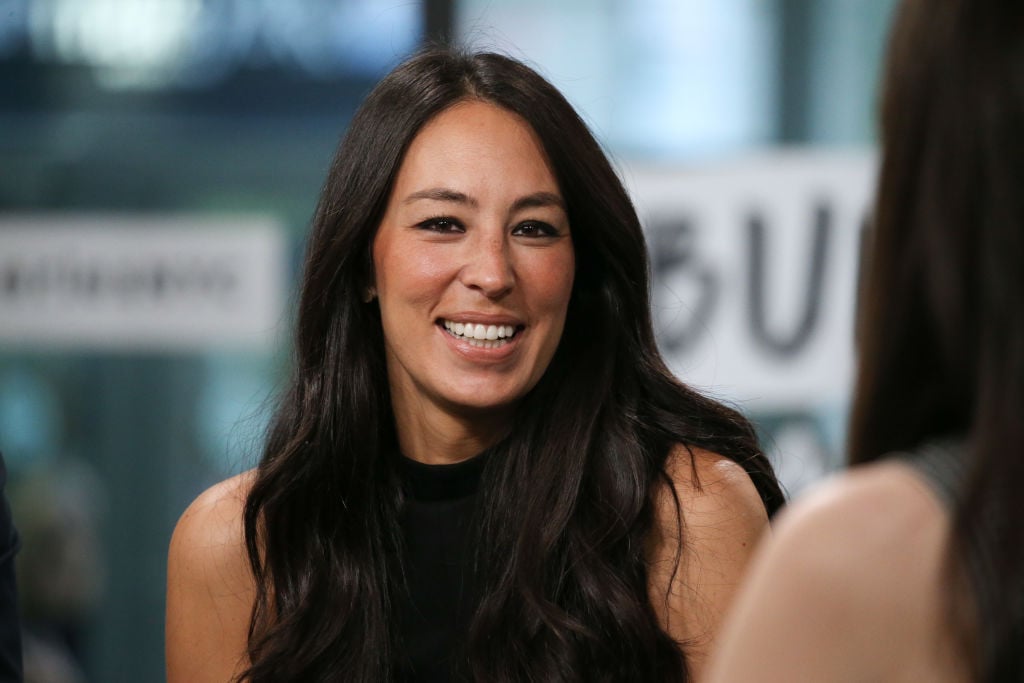 All white everything
Joanna Gaines favors a style that's white, bright, and airy, and that aesthetic has certainly caught on. When she does incorporate color, it's usually in the form of brightly colored throw pillows or accessories against a pale background of light-colored wood floors, white sofas, white walls, white linens, and natural jute rugs.
This is all very beautiful but it's not exactly practical for everyday life. Joanna Gaines has five children and it seems like every other week Chip is bringing home another adopted dog to the family. With all those people and pets traipsing around the farm, it's hard to imagine how she keeps everything looking so pristine. Because mud is real, right?
Shiplap covered walls
At this point, the name Joanna Gaines has practically become synonymous with shiplap. These vertical planks of wood add architectural interest and depth to a room, it's true. But one thing that many homeowners find frustrating is that many homes weren't built with shiplap originally, meaning they'll need to buy and install it themselves.
If you have an unlimited budget for your home reno, then go right ahead. But following Joanna Gaines' advice of always using shiplap mostly makes sense if the material is there to start with, which isn't usually true.
Open shelving in the kitchen
Joanna Gaines recently shared an update she made in her family farmhouse where she swapped open shelving in the kitchen for different, slightly updated open shelving instead. The update was nice, but design experts predict that the whole open shelving trend might be on its way out.
Again, open shelving is quite lovely for minimalists and photo shoots, or for people who choose to only own three dinner plates. But for the rest of us cramming boxfuls of mismatched Tupperware and water bottles into cabinets and slamming the doors closed, open shelving is a nightmare idea.
Following the crowd
Perhaps she didn't mean to do it. But intentional or not, Joanna Gaines created a legion of dedicated followers who all started copying her style and losing their individuality. Suddenly, everyone has white subway tile, oversized clocks, faux fireplace mantels, and yes, shiplap. It's like Joanna Gaines has everyone in a design trance.
Imitation is the highest form of flattery. But it's also important to express your own personal sense of style by incorporating items that have meaning to you, not mindlessly purchasing every décor item from Target's Hearth & Hand collection.
It's OK to be different. Not everyone can be Joanna Gaines, but we can all be happy with our home décor. Shiplap or not.