'Fleabag' Fans: Phoebe Waller-Bridge Created Another Show You Need to Watch (And It's On Netflix)
The BBC-Amazon series Fleabag was one of 2019's most beloved series, both critically and commercially. It took home quite a few Emmys, too. If you can't get enough of Phoebe Waller-Bridge and her hilarious characters, there's another series you're going to want to look up. Read on to learn more.
Phoebe Waller-Bridge created 'Fleabag'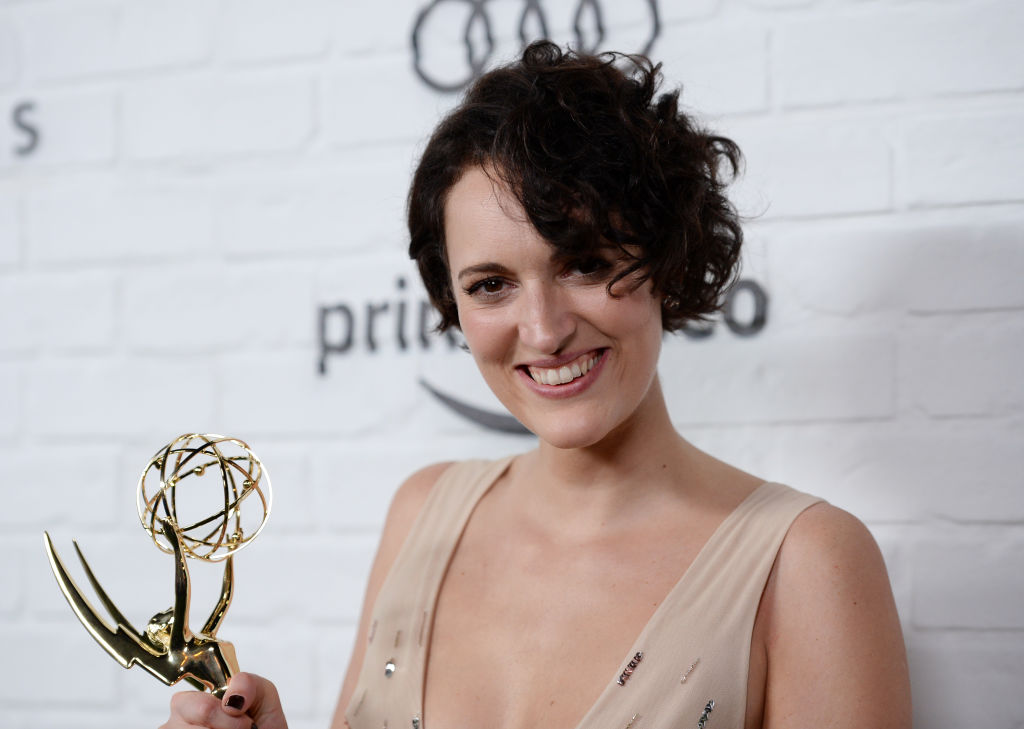 Waller-Bridge is perhaps best known as the star of Fleabag. The first season of the BBC series aired in 2016 in the U.K., and then received a new life in the U.S. when it became available to stream on Amazon Prime Video.
Based on a play that Waller-Bridge wrote and starred in, the series became a critical favorite. However, it didn't receive a ton of attention in the mainstream. But all of that changed with Season 2.
'Fleabag' Season 2 received much acclaim
Fleabag's second season was released years later, in Spring 2019. At this point, Waller-Bridge had received a bit more attention: Not for acting, but for her writing and producing on the BBC America spy thriller, Killing Eve. With the acclaim the show received, many were eager for her return to TV.
Season 2 of Fleabag was an immediate success. It quickly began to garner Emmy nominations and took him several awards at the 2019 ceremony, including Outstanding Comedy Series, Outstanding Writing For A Comedy Series, and Outstanding Lead Actress In A Comedy Series, all of which went to Waller-Bridge as creator, writer, and star.
Waller-Bridge isn't new to TV
While this was an incredible time for Waller-Bridge, she's clearly not brand new to the world of television, or even TV awards. In 2018, she was nominated for Outstanding Writing for a Drama Series for Killing Eve Season 1, for which she served as showrunner.
And, as it turns out, Fleabag Season 1 wasn't Waller-Bridge's first TV series. Some fans recognized her as the star (as well as creator and writer) of Crashing, a Channel 4 comedy that came out in early 2016, not long before Fleabag premiered.
What is 'Crashing' about?
For this show, Waller-Bridge had something of an ensemble cast. She starred as Lulu, who moves into an abandoned London hospital to spend more time with her childhood friend, Anthony (Damien Molony). She then meets his fiance, Kate (Louise Ford), and their friends, Sam (Jonathan Bailey), Melody (Julie Dray), and Fred (Amit Shah).
Crashing has a similar feel to Fleabag, if a bit more a stereotypical sitcom. It highlights what it's really like to be a 20-something struggling to get by in a very expensive city, with a lot of focus on sex and relationships.
Will there ever be a Season 2 of 'Crashing'?
Because it's a British series, you may not be surprised to learn that there are only six episodes of Crashing. The entire first season can be watched in one quick Netflix binge. The problem? There's a moment at the end that will leave you wanting more.
Unfortunately, it doesn't seem as though there are any plans for more Crashing. When Waller-Bridge has spoken of it, it appears clear that it was only intended as a one-off series. And now that she is very in-demand in Hollywood, even writing the next James Bond movie, there's even less of change that she'll return to that idea.