Is 'Fleabag' Season 3 Coming To Amazon? Phoebe Waller-Bridge Breaks Silence
Fleabag fans were left wanting more following the Season 2 release of the critically acclaimed Amazon series. Phoebe Waller-Bridge, who stars and writes the comedy, based the show on her one-woman play of the same name about a single woman in London dealing with the death of her best friend as well as her sexual escapades. Coming into the second season, Waller-Bridge knew that's how she wanted to end the series, but viewers have remained hopeful that things could change.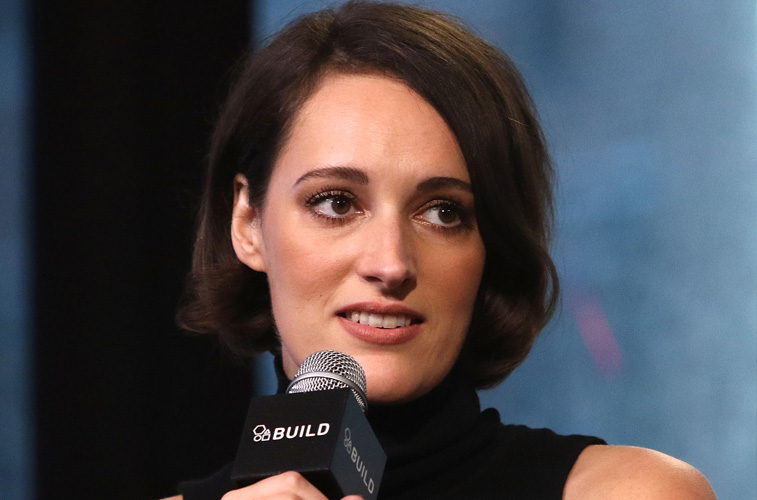 What Is Amazon Saying About Season 3?
Amazon is probably the happiest if Fleabag continued as it has given the streaming service another show with critical acclaim and award recognition. The show picked up several nominations for this year's Emmys including Lead Actress for Waller-Bridge, Supporting Actress for Olivia Colman and Sian Clifford as well as Outstanding Comedy Series, Outstanding Directing for a Comedy Series and Outstanding Writing for a Comedy Series.
During the Television Critics Association panel with Amazon Studios head Jennifer Salke, she said dreams of "wiggle room" in a third season for the show.
"I'm basically her stalker," Salke said according to Deadline. "Anything Phoebe wants to do, nothing would make us happier to bring another season of her show. Anything she wants to do. I'm forever the optimist."
What Did Phoebe Waller-Bridge Say About Continuing 'Fleabag'?
Since the start of Season 2, Waller-Bridge has been adamant that the sophomore season of the show would be its last. Fans of the series have connected with Fleabag so much that they want to see more of her and in a recent interview, the creator and star addressed the possibility of a third season.
"It has to end that way," she told Deadline's Crew Call podcast about the way the series ended.
Waller-Bridge continued: "It's more so about her relationship with the camera. I think the camera was operating as a crutch for her but also as this consistent witness to her life that she both needed but also provided with so much pressure to be on. I think, for me, the first season was about this confession that she had to get out of her system to the audience and the second season is about working out what she needs to do to be able to leave the audience alone for good. I think having fallen in love and realizing she can love again and that does exist, even though it's in a different form, it's kind of freed her to grow up a bit. In the end she's saying, 'don't need you anymore and you don't need me anymore.'"
Although most fans would agree that we still need Fleabag in our life, it's also admirable that Waller-Bridge has put her foot down on the subject and leaving on a creative high.
What Is Phoebe Waller-Bridge Going To Do After 'Fleabag'?
Waller-Bridge is already working on a mystery project that she is keeping close to her. It was after finishing production of her Emmy-nominated show that she came up with the idea for a script she's writing.
"The day I wrapped Fleabag, I went to bed thinking, 'I'm never going to have another idea again. Oh shit.' I woke up with the vision of this film," she told The Hollywood Reporter.
She also said that when she's done with the project she won't sell it to a streaming service as "she needs a meaningful theatrical release" and although she didn't have in mind acting in the film she added: "I blatantly will end up in it."
The Fleabag star was also enlisted to rewrite the new James Bond movie which has the working title of Bond 25.
"There's something about James Bond that always intrigued me in a similar way that Villanelle did," Waller-Bridge said calling out the Killing Eve assassin. "They live a fantasy! But it's a life none of us would ever want, if we're honest. We don't want to go put a bullet in someone's head to sleep with people and have martinis. It's a kind of fantasy nightmare."