'Flip or Flop' Returns to HGTV August 1 with Exes Christina Anstead and Tarek El Moussa
Christina Anstead might have a new husband and a new HGTV show, but her ex Tarek El Moussa is still a big part of her life. TV viewers will get a look at this former couple's post-divorce life in the new season of Flip or Flop, premiering Thursday, August 1 at 9/8c on HGTV. 

Tarek and Christina are in a good place right now  

Flip or Flop, which premiered in 2013, chronicled the then-married couple's business flipping homes in Orange County. It was an instant hit. But a few years later, the marriage had broken down and the couple divorced. Yet even though their relationship was over, they decided to stick with their show.
Season 7 of the show, which premiered in 2018, was filmed after the divorce and featured the two figuring out how to run their business together and co-parent their two kids, daughter Taylor, 8, and son Brayden, 3. But in the upcoming season, which will have 18 episodes, it sounds like the pair have discovered a rhythm that works for them.

"Christina and I are in a really good place right now," the 37-year-old El Moussa said in a statement. "We've worked hard to keep our business strong, but our kids will always be our #1 priority. It's important they know we respect each other and that we only want the best for them."

"I feel like Tarek and I have started a brand-new chapter," said Anstead, who is expecting her first child with new husband Ant Anstead. "We may not always agree on kitchen backsplashes or floor plans, but we're always on the same page when it comes to our kids. We've learned to put our differences aside, so we can give Taylor and Brayden the best and happiest life possible."
What to expect this season
As in past seasons, the real estate duo will work to turn dilapidated properties into gorgeous homes. In the premiere, they're faced with house in a desirable location that has an illegal addition and other problems. Other homes have defective plumbing, serious damage from pets, and shoddy garage conversions. Viewers will also get a look at the star's personal lives with their kids and families.
In an Instagram post announcing the premiere, El Moussa showed his appreciation for the fans who have supported the show. "Thank you for everyone who has watched from the start, the middle, or will even begin August 1st! You have made this journey so amazing thus far! Much love to all of you," he wrote.
Tarek's Flip Side premieres on the HGTV app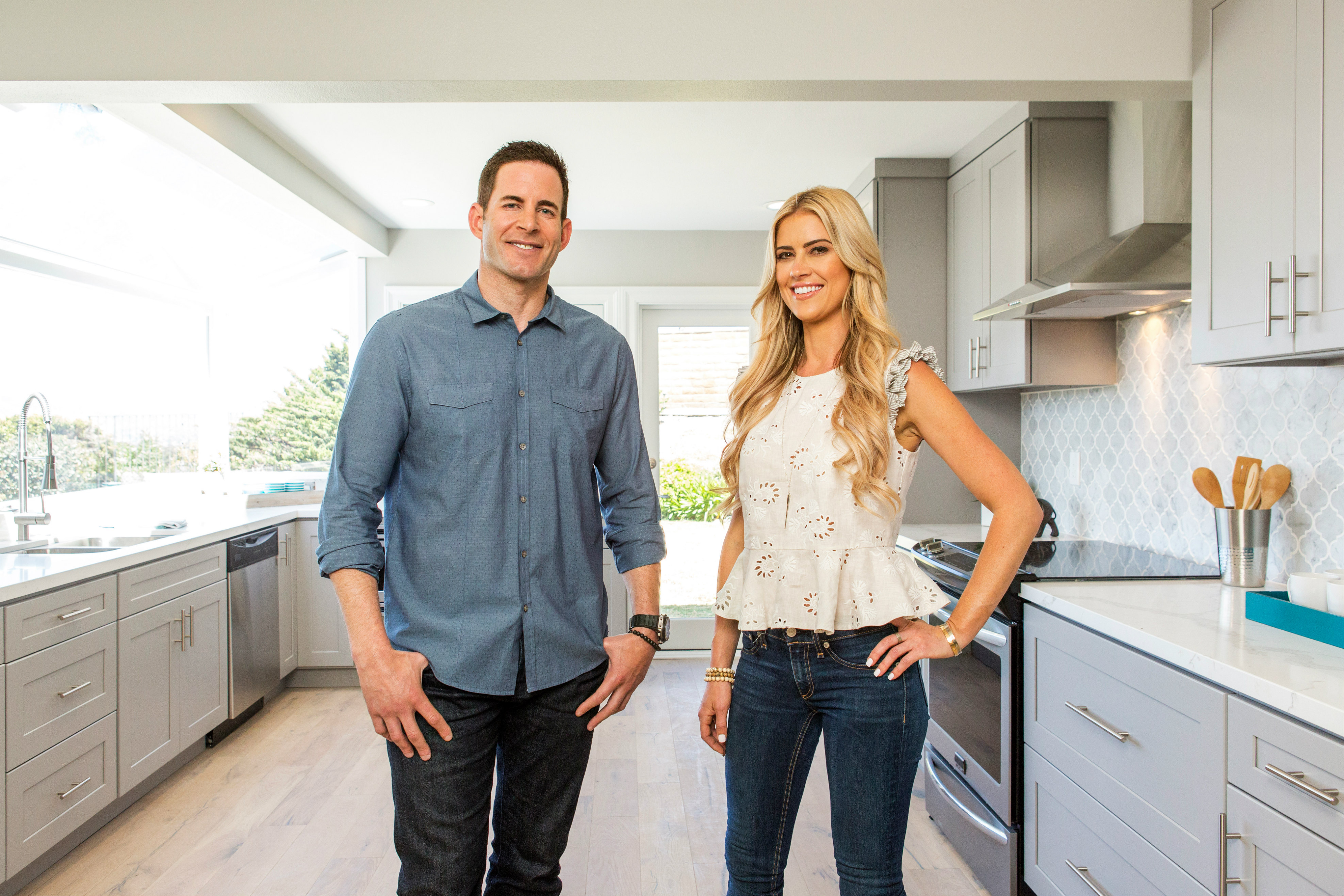 Anstead's new HGTV show Christina on the Coast premiered this spring. Now, her ex is getting his own solo show, Tarek's Flip Side. The digital series will be available starting August 1 on the HGTV app, HGTV.com, and on Facebook and YouTube. It will offer a glimpse of his personal life as he runs his business and spends downtime with his kids and family.
Season 8 of Flip or Flop premieres Thursday, August 1 at 9/8c on HGTV. The premiere episode will be available to stream beginning Thursday, July 25 on the HGTV app. 
Read more: 'Flip or Flop': When Is Christina Anstead's New Baby Due and How Many Kids Does She Have?
Check out Showbiz Cheat Sheet on Facebook!