'Flip or Flop': Tarek El Moussa Reveals How He Feels About Ex-Wife Christina's New Husband Ant Anstead
As Christina Anstead quipped, they're going to need a bigger car!
The newlywed just announced that she's expecting her third baby, her first with new husband, English TV star Ant Anstead, who she wed this past December. The new baby will join the blended family which includes two children from her previous marriage and two from Ant's first wife.
Christina Anstead, who many knew as Christina El Moussa previously, became famous thanks to her hit HGTV home renovation show Flip or Flop. The series documents Tarek and Christina as they renovate and flip properties for a profit. Things took an awkward turn when Tarek and Christina announced they were splitting up in 2016. Their divorce was finalized in 2017.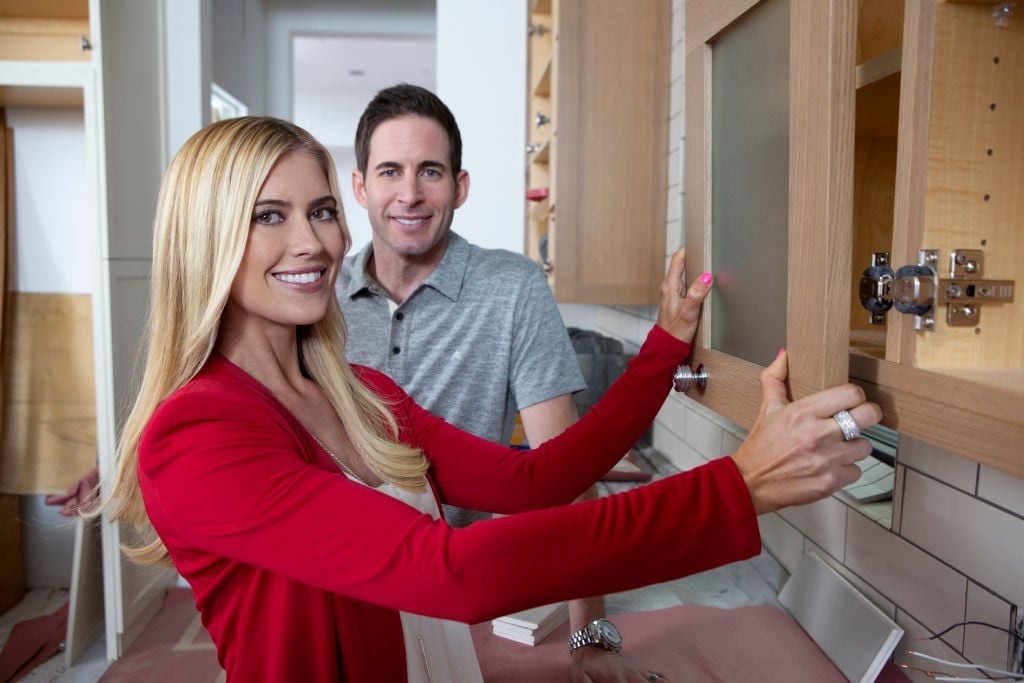 Who else has Christina Anstead dated?
The 35-year-old beauty didn't stay single for long after her divorce from Tarek El Moussa. Christina also dated her contractor, Gary Anderson, and was linked to NHL player Nate Thompson and businessman Doug Spedding. But it was Ant Anstead, 40, who captured Christina's heart in the end. The lovebirds tied the knot in December 2018 after one year of dating.
Meanwhile, Tarek El Moussa has kept a much lower profile in the dating world. He's not exactly single but is also avoiding high-profile romances for now. "I don't think I'm gonna have a relationship for quite some time," Tarek explained in an interview.
What does Tarek El Moussa think of Ant Anstead?
It must be so awkward meeting your ex-wife's new husband – especially when kids are involved. Even in the most amicable split, it's still a challenge trying to get along with the man who will become your children's stepfather.
But Tarek is clearly taking the high road and so far has only voiced positive sentiments about Christina's new man. In a joint interview with Christina a few months ago, Tarek said Ant was "great" and also expanded that sentiment, saying, "He seems like a good guy. My kids seem to like him."
Tarek and Christina have two children: daughter Taylor, 9, and son Brayden, 3. Ant Anstead has a daughter Amelie, 15, and son Archie, 12, with ex-wife Louise Anstead.
Do exes Christina Anstead and Tarek El Moussa get along?
There's no such thing as a perfectly civil divorce, but the El Moussas are certainly as close as you can get. Even though their relationship ended, the two remain business partners and continue to co-host the show Flip or Flop even now. The pair was seen filming as recently as this month.
Will this new baby news change their relationship? Probably not. If Tarek is really fine with his ex-wife's husband like he says, then he's not likely to react with jealousy or contempt. Though it is interesting that Christina said in the past she was done having kids.
Love makes you do crazy things! Start your minivan shopping now, Christina.