'Flip or Flop:' When Is Christina El Moussa's Baby Due and How Many Kids Does She Have?
Christina El Moussa, who changed her name to Christina Anstead after marrying her new husband, recently announced that she's expecting her first child with husband Ant Anstead. Christina Anstead was previously married to Tarek El Moussa. When is Anstead due, and how many kids does she have?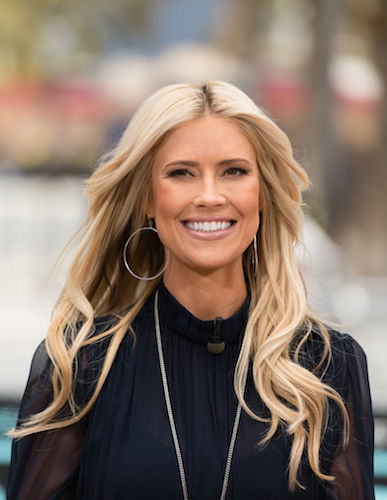 Anstead and El Moussa reached fame on their HGTV show 'Flip or Flop'
Anstead and El Moussa are best known as the married couple who started the Flip or Flop franchise (the show now has several spinoffs in different parts of the country). She and El Moussa were married at the start of the show, and they made money by flipping foreclosed homes for a profit. The show highlighted their family life, too, and Anstead was pregnant during the show. However, as time went on, the cracks in their marriage became more visible.
The couple had a rocky marriage and separated in 2016
While on the show, it seemed that everything was fine with the couple. They didn't argue, and with El Moussa pregnant during filming, it was assumed that everything was going well between them. However, beneath the surface, the two weren't on the same page. Despite welcoming a son in late summer 2015, the two privately separated in May 2016, less than a year after he was born. And in December 2016, they told the public they had decided to go their separate ways. While the reason for the divorce is still murky, the two had been through a lot between raising a family and Tarek's cancer treatment. Although the couple grew apart, they continue to film Flip or Flop together.
Anstead shares two children with ex El Moussa — plus two step-children of her husband's
Anstead and her ex-husband have two kids together. Their daughter, Taylor, was often featured on the show. And the couple welcomed a second son, Brayden, after the show began airing. The two kids are now eight and three, and it appears that Anstead and her ex co-parent very well. Anstead revealed that they only live two blocks from each other, which makes it easy for the kids to spend time with both of them. While some divorced parents might think it's crazy to live so close, Anstead explained it makes co-parenting easier in terms of school and sports.
Anstead is also a step-mother to her husbands' two kids, Archie and Amalie.
Anstead and her husband will welcome their first baby together in September
After Anstead and El Moussa separated, it didn't take long for her to meet someone new. They publicly separated in 2016, and by the end of that same year, a mutual friend had introduced Anstead to her future husband, Ant Anstead. The couple instantly connected, and within less than a year, he was down on one knee. The couple kept their wedding a surprise; they told guests they were hosting a holiday party, but when everyone arrived, it was actually their wedding. It didn't take long after the wedding for them to announce a pregnancy. Anstead posted on her Instagram that she and her hubby are expecting their first child together this September. She has two kids, and he has two kids, and they said they're thrilled about their blended family.
Check out The Cheat Sheet on Facebook!