'Flip or Flop': Will the Hit HGTV Finally Get Canceled?
Flip or Flop is living up more to the first part of its name than the second. HGTV has surprised and delighted fans by renewing the show for its eighth season, which will premiere next month.
Not long ago,  it looked like Flip or Flop's days were numbered. Christina Anstead and Tarek El Moussa had gotten divorced and received their own shows. They were going their separate ways in both their personal and professional lives. 
Reality TV; however, knows the value of a good story, and the new season will have one of reconciliation.
'Flip or Flop' readies for season 8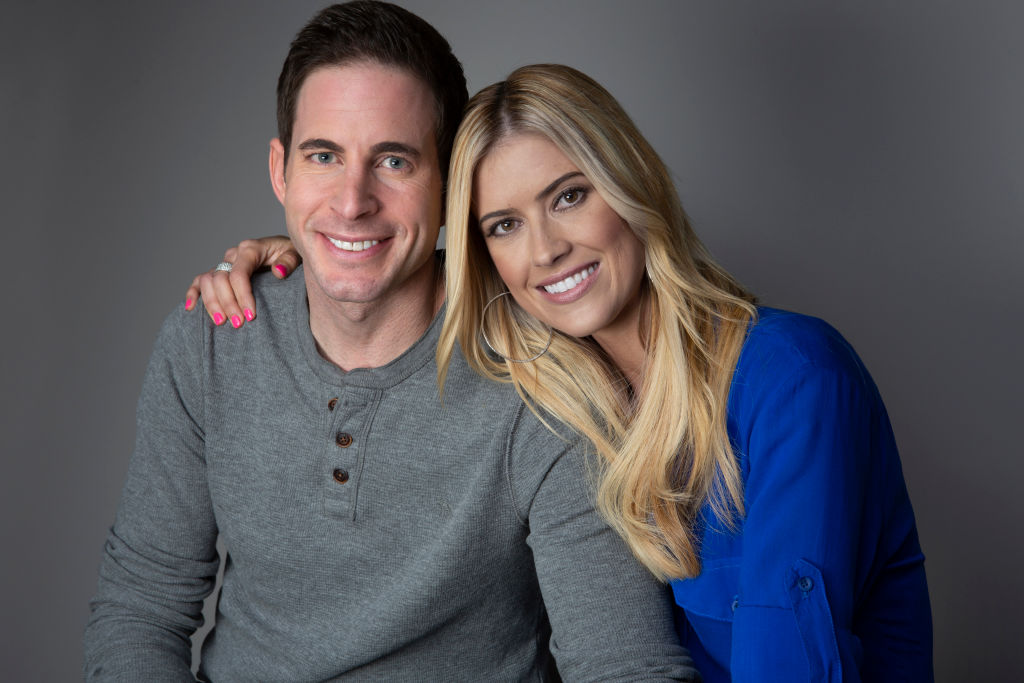 HGTV announced the show's August 1 return in late June. Even though there seemed to be no reason to continue, the show found one. A press release reported by TV Series Finale stated: "After attracting more than 19 million viewers in its last run, the fresh season of Flip or Flop opens with a glimpse of Christina and Tarek's new family dynamic when Christina – who is now remarried, raising a blended family of four and expecting a baby boy later this year – drops off kids Taylor, 8, and Brayden, 3, at Tarek's house."
Ultimately, it was the kids that kept the show going, despite the separation, the stars said.
"Christina and I are in a really good place right now," said El Moussa. "We've worked hard to keep our business strong, but our kids will always be our #1 priority. It's important they know we respect each other and that we only want the best for them."
"I feel like Tarek and I have started a brand-new chapter," said Anstead. "We may not always agree on kitchen backsplashes or floor plans, but we're always on the same page when it comes to our kids."
How the shows will play out
In the premiere episode of the new season, Anstead and El Moussa buy a run-down four-bedroom property that has a set of problems, including an illegal addition. All the same, the two decide the home will have huge potential once they turn it into a family home. The couple will also deal with other similar houses.
El Moussa's new show will premiere Aug. 1 as well. Called Tarek's Flip Side, the show will be a digital-only series on the HGTV app, HGTV.com, on demand across all platforms, HGTV Facebook and HGTV's YouTube channel. The series gives viewers a look at Tarek's personal life. He will reportedly have a full-fledged show also, but those details are not finalized.  
Meanwhile, Christina on the Coast began in May, with that show focusing on Anstead renovating her new home. A new episode called Killer Kitchen for a new mom is scheduled to air July 11.
New beginnings for the couple and the show
For a while, it looked as if Flip or Flop might meet its demise along with its central duo's relationship. The divorce was bitter at first, resulting in unpleasant, gossipy headlines. They had married in 2009, started the show in 2013, and split in 2016. Anstead remarried late last year. 
"When my divorce went down and it was so public, it caused a rift between my parents and myself," Anstead said when she was on Hollywood Medium. "They were very proud of everything that my ex and I had built and I think they were very scared of what the future holds for me, and it caused us to drift apart."
Over time, the couple realized they had to make peace if they wanted their business to continue. The couple have been civil, and Anstead called her former husband to tell her she was pregnant with her new husband's child.