'Flipping Out': Did Jenni Pulos Really Work for Jeff Lewis?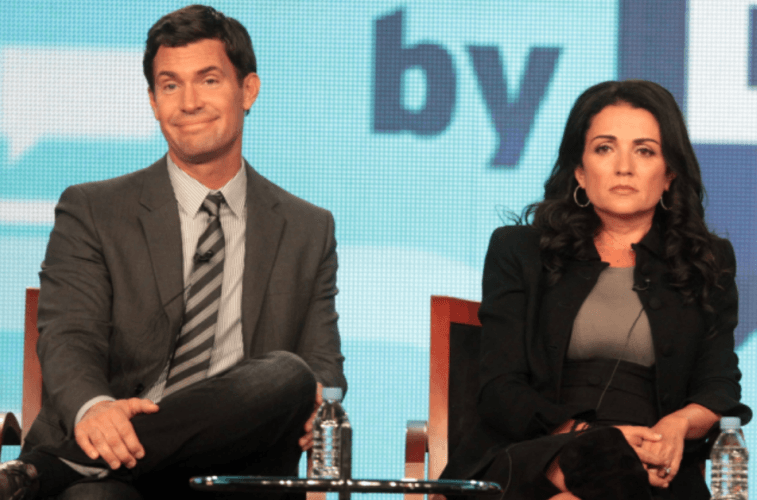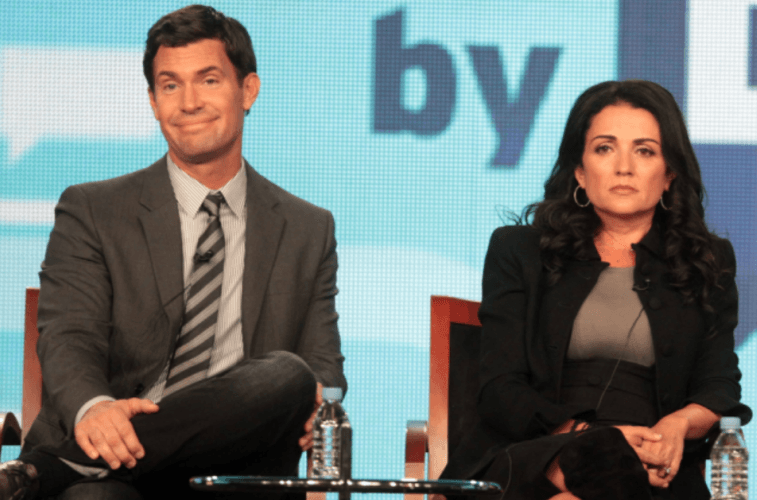 Jeff Lewis is known for not being easy to work for in real life and on his show, Flipping Out. But one person who has been by his side for years is Jenni Pulos. At first, she was seen being his assistant, then she was promoted working as a project manager for his flip projects. But now that the two are feuding more things are coming out about their work relationship. Was it even real or just for cameras? Here is everything to know.
Jeff Lewis said Jenni Pulos hasn't been working for him for years
The interior designer made a big revelation on his SiriusXM radio show, Jeff Lewis Live about his relationship with Pulos.
"I have always claimed that Flipping Out is a true authentic un-produced show," Jeff Lewis said according to People. "It is. However, Jenni has not worked for me — she has not been working for me for several, several seasons." He added, "And I apologize because it is the one inauthentic thing about the show."
So who did Pulos really work for? "She is employed by Bravo," Lewis further explained. "She shows up the day of filming, she leaves the day we are done filming." He continued with, "She doesn't work for me seven months out of the year. She's not employed by me. I don't pay her. She's not on my payroll."
This might not be totally surprising if true to Flipping Out fans. Jenni Pulos is a credited producer on the show along with Lewis. He went on to give the reason why he kept the alleged charade up for years. "I was afraid that if she left my office, people wouldn't watch."
The reason Pulos reportedly left the show sounds like she did work for him
It's still only Lewis who is publicly making this claim. The reported reason the two are on the outs makes it seem like they still had some kind of working relationship.
People previously reported that when Jenni Pulos returned to work after being on maternity leave she found a lot of her duties were redistributed. She hoped to have more duties given she was promoted. Lewis, however, reportedly felt like Pulos was no longer invested in the business so tension grew between them.
Things came to a boiling point at a specific moment and Pulos decided to quit. The whole thing was reportedly caught on camera and will air in Season 11 of Flipping Out.
Lewis has also talked about this moment on his radio show and claimed the fight started when he "offered some unsolicited career advice" to her according to E! News. He also said that he learned that Pulos was unhappy working for him after giving up her acting career to be his assistant. So they had a talk about her leaving the company.
Lewis said afterward he got a call from production that he has been reported for "wrongfully terminating her off her own show" and allegedly having a "hostile work environment."
So did Jeff Lewis and Jenni Pulos fake their work relationship on Flipping Out for years? According to him, yes. But we have yet to hear Pulos' side of the story.