'Flipping Out': Do Jeff Lewis and 'Vanderpump Rules' Star, Lala Kent Really Get Along?
Jeff Lewis has gotten into feuds with people on his show, Flipping Out. But he has also stepped on some toes with other people who have appeared on other Bravo shows like Vicki Gunvalson. So you never know what you're going to get with him meeting more Bravo celebrities. Well, Lala Kent and Randall Emmett appeared on his show. Did she get along with the designer?
Lala Kent said they were 'so in sync' working together on Flipping Out
Lala Kent and her fiancé, Randall Emmett appeared in Season 11 of Flipping Out in need of help to remodel his home. No one knew how it would work out. "You have to work with someone that shares your same ideas and aesthetic," Jeff Lewis explained. "So let's hope it's just a fit."
It looks like a good fit so far. Kent said she and Lewis were "so in sync" when making decisions on how to move forward with the design. The two liked a grey flooring that Emmett was more hesitant about. They then talked about their plans for other rooms in the house.
Randall Emmett increased his budget and is spending $6,800 on new living room furniture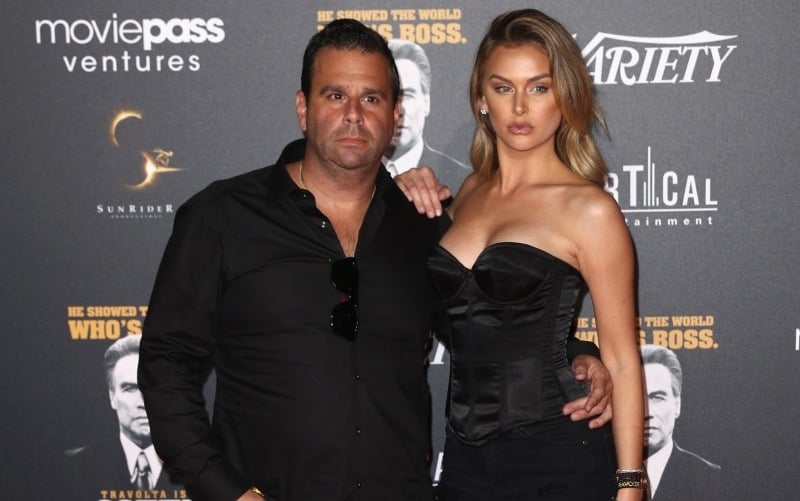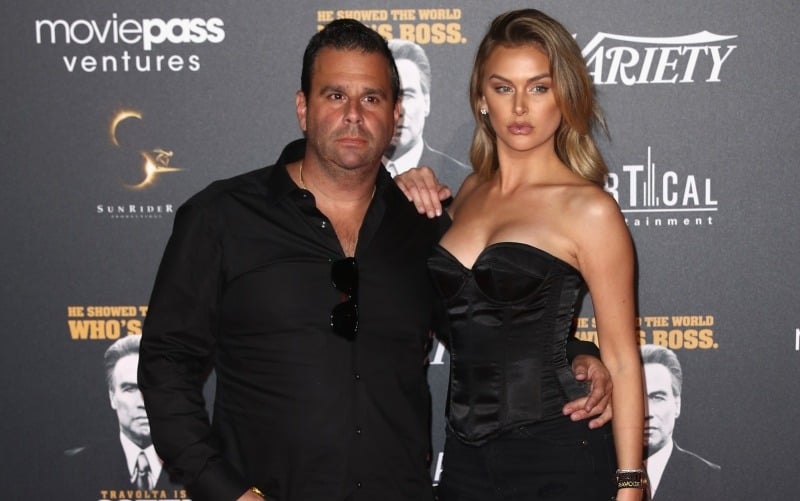 Jeff Lewis and Lala Kent also both hated the flooring he already had in his bathroom and called his living room furniture "dated." Lewis pointed out the retail price for the new furniture they were picking out is $13,600 but he will be forking over $6,800. But pricing and remodeling aren't over yet on Flipping Out.
The Vanderpump Rules star and Lewis got Randall Emmett to increase his budget. After all, they picked furniture involving gold and marble. They also decided on marble baseboards in all the bathrooms. "You do a good job at making money," Lewis said to the movie producer "but we're going to need even a little bit more because we're going to be spending a little more money here."
Randall Emmett's money has been a topic of conversation on Vanderpump Rules once Lala Kent noticeably started getting expensive gifts. That included a Range Rover, red bottom shoes, and more. It was Emmett who was giving her gifts and the reason why he could afford it is that he works as a movie producer.
One of the movies he produced is Silence starring Andrew Garfield and Liam Neeson, which was nominated for an Oscar for cinematography. He also has popular movies on his resume like End of Watch starring Jake Gyllenhaal and Michael Peña.
The couple will appear on Flipping Out multiple times this season. It's possible things might take a turn between Jeff Lewis and Lala Kent. But it looks like so far so good. Lewis is still on the outs with other people in Bravo like Jenni Pulos. However, it seems like he and Andy Cohen might be on good terms again after their texting debacle.
Read more: 'Vanderpump Rules': Lala Kent Is Engaged, What Is Randall Emmett's Net Worth?
Check out The Cheat Sheet on Facebook!