'Flipping Out' Fans Are Begging Bravo and Andy Cohen to Bring the Show Back to TV
Flipping Out viewers miss their show. Fans of the Bravo series starring hot-headed designer and real estate investor Jeff Lewis are begging the network and its former head of programming Andy Cohen to bring the series back to TV. 
Is 'Flipping Out' canceled? 
The last new episode of Flipping Out was the season 11 finale, which aired back in November 2018. While Bravo hasn't made an official statement on the show's future, Lewis said in October 2018 that his contract hadn't been renewed. 
The failure to renew the show came after a public feud with co-star Jenni Pulos. Then, in early 2019, Lewis and his partner Gage Edward announced their split. The pair have a daughter together, a little girl named Monroe, and the breakup was soon followed by a contentious custody battle. The two finally came to a temporary custody agreement in early August. 
Fans want 'Flipping Out' to come back 
Lewis's personal life might be in turmoil, but that hasn't stopped fans from wishing that he'd return to TV. Recently, Lewis shared a photo of himself and Monroe on Instagram, and many of the comments were from followers wondering if they'll ever see another episode of Flipping Out.
"I miss Flipping Out," wrote one. 
"Me too it was my favorite show @bravoandy bring it back," replied another follower. 
"When's Flipping Out coming back!!," asked another. "I need my Flipping Out fix! @jljefflewis @bravoandy," added someone else.
Nearly 50,000 people have signed a petition asking the network to renew the show.  
Jeff Lewis has said Andy Cohen pitched him a new reality show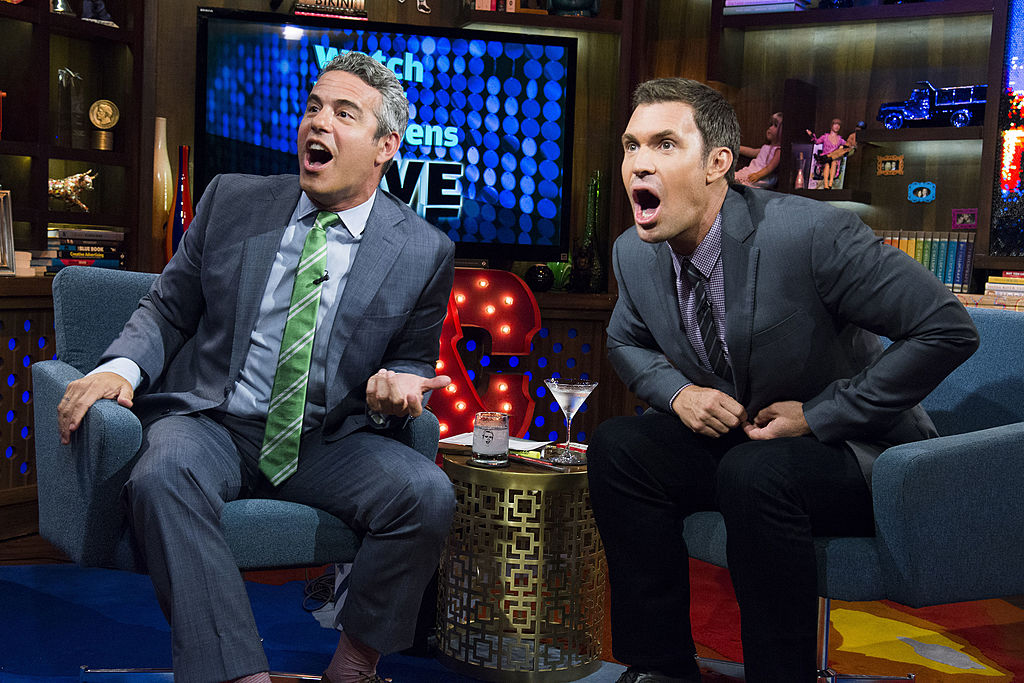 Fans calling on Andy Cohen to bring back Flipping Out are barking up the wrong tree, as Cohen is not responsible for Bravo programming decisions. However, he's previously said that it seemed like the show was done, and that he wasn't sure the series was enough of a moneymaker for the network to make it worth renewing. 
"The last episode of Flipping Out felt like a series finale to me," Cohen said during an episode of the SiriusXM show Jeff Lewis Live in November 2018. "It felt like the final episode of the series Flipping Out. Like the most depressing way that the series could ever end."
While Flipping Out might not have much of a future at Bravo, it's possible that Lewis could make a return to the network. In February, Lewis said that Cohen had pitched him on the idea of a new show.
"Andrew Cohen pitched a very interesting show to me," Lewis said during an episode of Jeff Lewis Live, as reported by People. "And I really like the idea, and I actually think it's going to work … It's something they have to pilot and test. It would take a long time. But I felt very encouraged."
"I'm going to leave it up to Andrew to figure it out, but the interesting thing is Bravo is open to having me back," Lewis went on to say. "It would be a Bravo show. So I didn't burn every bridge."
Cohen has also suggested that Flipping Out could find a home at Netflix. "[H]e's desperately trying to get this show on Netflix," Cohen claimed during an episode of Andy Cohen Live in October 2018. "It'll wind up on Netflix. You're going to get Flipping Out. The show's going to get picked up. If it's not on Bravo, then it'll be somewhere."