'Flipping Out': How Much Money Jeff Lewis Could Make off of This Hollywood Hills Listing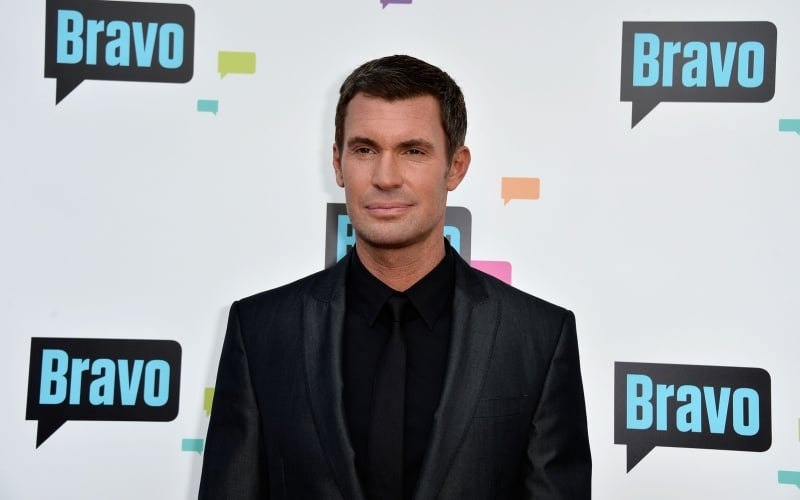 People can watch Jeff Lewis flip homes on Flipping Out, but they don't always find out how much the homes sell for. Luckily, there have been some reports of his updated homes and you might be shocked by the answers. So how much money could Jeff Lewis make off of his Hollywood Hills listing? Here is the price and so much more.
Jeff Lewis' Hollywood Hills listing is going for $7.95 million
According to The Seattle Times, the interior designer returned to a property he previously owned to flip it again. The home was originally built in the 1920s and is Spanish style. The 4,334 square feet has three bedrooms and 4.25 bathrooms. It has some stunning features like a wrap-around wet bar, a patio with a fire pit, an infinity-edge pool, and a gated courtyard.
The listing is currently going for $7.95 million. That's a huge bump considering Lewis first bought the house in 2012 for $860,000 then sold it for $1.75 million the next year. He bought the house a second time in 2015 at the price of $2.484 million.
That big price point is not too far off from what Jeff Lewis has listed before.
Another home in Sherman Oaks was listed for $2.4 million
Jeff Lewis worked on a home in Sherman Oaks for Season 4 of Flipping Out. According to Realtor.com, it is was listed for $2.4 million earlier this year. The home has 4 bedrooms and 4.5 bathrooms. The home belonged to Tracy and Stuart Herriott and they loved what Lewis did so much that they went back to him!
"About two years after the initial remodel [in 2010], we brought Jeff back to work on the exterior of the house as well," the couple said according to Realtor. "We liked his take on traditional design with cleans lines and modern touches," the couple continued. "We were looking to bring a touch of modern to our house, so we removed some arches and squared some doorways."
The couple also joined in on the open concept trend. The house was previously bought for $1,587,500 back in 2008 so this is an increase.
It looks like the work of Jeff Lewis is still paying off for him. But it's no secret that things have been rocky for him in other ways. Jenni Pulos reportedly quit working for him and it will be shown in Season 11 of Flipping Out. But Lewis also claimed on his SiriusXM radio show, Jeff Lewis Live that she didn't really work for him.
"I have always claimed that Flipping Out is a true authentic un-produced show," Jeff Lewis said according to People. "It is. However, Jenni has not worked for me — she has not been working for me for several, several seasons." He added, "And I apologize because it is the one inauthentic thing about the show." Lewis has also fueled rumors that Flipping Out might be over, but that's still unconfirmed.