'Ford v. Ferrari' Started With a Real-Life International Feud
Movies with car chases might have variable quality of late, but movies about cars still have a successful niche. Film about the history of cars might sound like an overly specialized genre, though we've seen a number of successful ones, with Ford v. Ferrari being the latest.
If this sounds like a biopic about either the Ford or Ferrari family, you'd be mistaken. Although there is a member of the Ford family in the center of the plot.
This film depicts a real international feud between Ford and Ferrari. At the heart of it was the story of Henry Ford II wanting to buy out Enzo Ferrari's company. Latter balked when finding out the financial details, hence Ford plotting to build his own race car to win Le Mans in France.
The rest is a story that should have been told in a movie years ago.
Designing the ultimate race car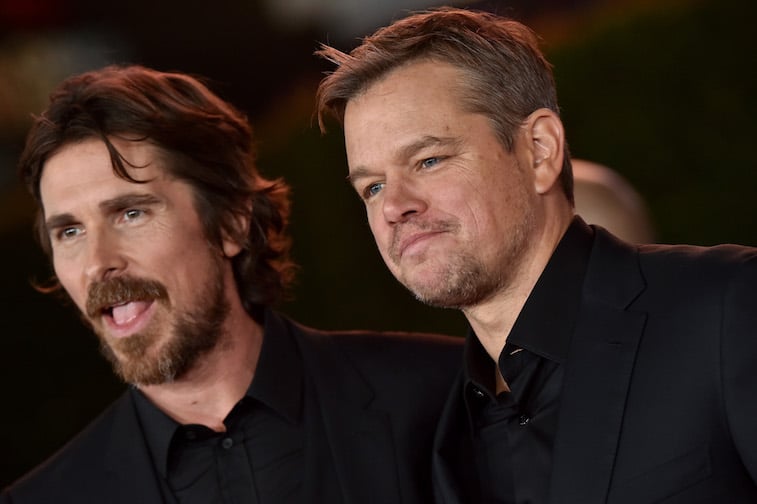 Popular Mechanics recently detailed the story of this automaking feud that ultimately became a clash of egos. Creating great mechanical innovations clearly comes from egos trying to outdo one another. In that regard, it makes big egos justified in the desire to beat out competitors.
Henry Ford II was already trying to change the image of Ford in the early 1960s after years of creating reliable but overly conservative cars. His right-hand man, Lee Iacocca, figured buying out Ferrari would be the answer until realizing Enzo Ferrari wasn't going to give up his company so easily.
When Ford decided to create the fastest racecar the world had ever seen, he had to turn to other big towering egos to make it happen. Those he hired would become well-known names in their own right: Iacocca, Carroll Shelby, and British race car driver Ken Miles.
Shelby and Miles are played by Matt Damon and Christian Bale, respectively, in Ford v. Ferrari. Jon Bernthal plays Iacocca, and Tracy Letts plays Henry Ford II.
It took time for Ford to beat Ferrari
Designing a car to outperform Ferrari was not a race track paved in gold. The amount of perseverance and ingenuity that went into designing Ford's GT40 was one filled with the usual risks of racing cars. It ultimately led to tragedy later, yet not before managing to beat Ferrari eventually.
Thanks to the business push of Iacocca, the expertise of car designer Carroll Shelby, and the no-holds-barred driving bravery of Ken Miles, it took three years to finally perfect the GT40. Miles was almost killed a couple of times when testing the car, which led to Ford thinking he'd be defeated.
By the 1966 Le Mans competition, they managed to win, albeit only after being allowed to change their brakes mid-race after brake failure. Three Ford cars held the top three spots in the race, placing Ford as the only American automaker to dominate international racing for several more years.
All of the details leading up to this have been compellingly retold in Ford v. Ferrari, while reminding many of how this international feud still goes on today.
Sacrificing a life for the advancement of car innovation
Yes, this story does have a tragic ending, as in Ken Miles losing his life when testing a revised edition of the GT40 (the J-Car) not long after winning Le Mans. Brake failure was a big problem with these cars, something costing his life in the end.
Some might say losing one's life for the sake of simply winning dominance in the auto industry is more than a bit insane. Nevertheless, Miles was fully committed to the Ford race car program, no doubt knowing there was a chance he could die in the testing attempts.
To this day, Ford keeps making newer editions of the GT40 and continues to beat Ferrari at places like Le Mans. Some international feuds go on and on, even if the details of how they began are often forgotten until Hollywood puts it all back in the forefront.