Former 'Bachelor' Contestant Bekah Martinez Grosses Fans Out With Recent Instagram Post
Parenting might seem like a walk in the park to some, but Bekah Martinez is shining a light on those not so glamorous mom moments.
The Bachelor alum recently posted a photo of her daughter's major diaper accident to Instagram and let's just say, it's not something people with weak stomachs should see.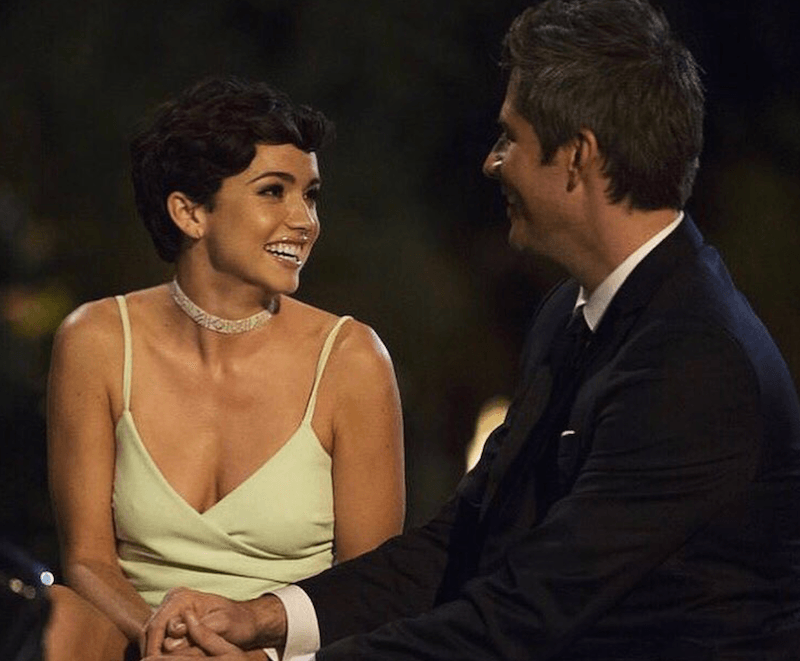 Even though it was unexpected and completely disgusting to see on our Instagram feeds, Martinez is being applauded for showing the side of motherhood most people keep to themselves.
Martinez isn't afraid to be open about her motherhood journey
When it comes to parenting, Bekah Martinez isn't one to make it seem like it's easy.
The former Bachelor contestant recently shocked fans with her latest Instagram post that has many questioning whether or not they actually want to become parents in the future.
Martinez shared a photo of her five-month-old daughter, Ruth, after she had a major diaper accident.
She captioned the post, "Parenting: not for the faint of heart or stomach," and some people have found the photo to be too gross to even look at.
Though the photo was completely unexpected and something we didn't need to see, many of us are started to understand why she shared it.
Being a former television personality, you have to maintain your appearance on social media for fans.
Most people nowadays who are parents never really show the hard side of parenting and it's is good to see that Martinez is showing that the mom life is not at all rainbows and unicorns.
Though this celebrity mom moment tops them all, this isn't the first time Bekah Martinez has been open about her life as a parent.
Back in March, the former reality star opened up to Us Weekly about "getting unexpectedly pregnant" after dating her boyfriend, Grayston Leonard, for three months.
"Don't get me wrong, I've never been happier than I am now. I couldn't think of a better person to be my partner or the father of my child, but dealing with the stress of an unplanned pregnancy with someone you barely know is ROUGH," she said at the time. "We're still getting to know each other now; we skipped past the whole dating phase and haven't had much time to talk about things that aren't baby-related."
Fans have been sharing their gross mommy moments
Shortly after posting her gross mom moment, fans and fellow television personalities shared their hilarious reactions to Bekah Martinez's poop covered baby.
Bachelor Nation stars Kristina Schulman commented, "Oops, I did it again *brittney [sic] spears voice," while Becca Kufrin wrote that she was "Glad this isn't a scratch n sniff."
Married At First Sight cast member Jamie Otis even shared her own experience with her 22-month-old daughter who had a huge diaper blowout like this.
"If I'd never had a baby I wouldn't believe someone so small could poo so much! Once my daughter squirted it clear across the room while I was changing her," Otis commented.
Fans have been continuing to share their own mommy moments in the comments section and are even giving Bekah Martinez a few hacks for the next time this happens.
So as many of us can see, parenting is not the easiest thing in the world but having people like Bekah Martinez just shows other parents out there that there are not alone.