Hannah Brown Beat Out Two of Her Own Ex-Boyfriends to Win Her People's Choice Award
Bachelorette alum Hannah Brown may have not closed out her season with a ring (still) on her finger, but she did just win a shiny award. At the 2019 People's Choice Awards on Nov. 11, Brown was awarded the prize for The Competition Contestant of 2019, winning over two of her very own ex-boyfriends.
Former Bachelor lead Colton Underwood, on whose season Brown was a contestant, and Tyler Cameron, the runner-up on Brown's own season, were both nominated for the same award. One of only two women in the running for the PCA prize, Brown got to snag it in front of some ghosts of her TV-relationship past.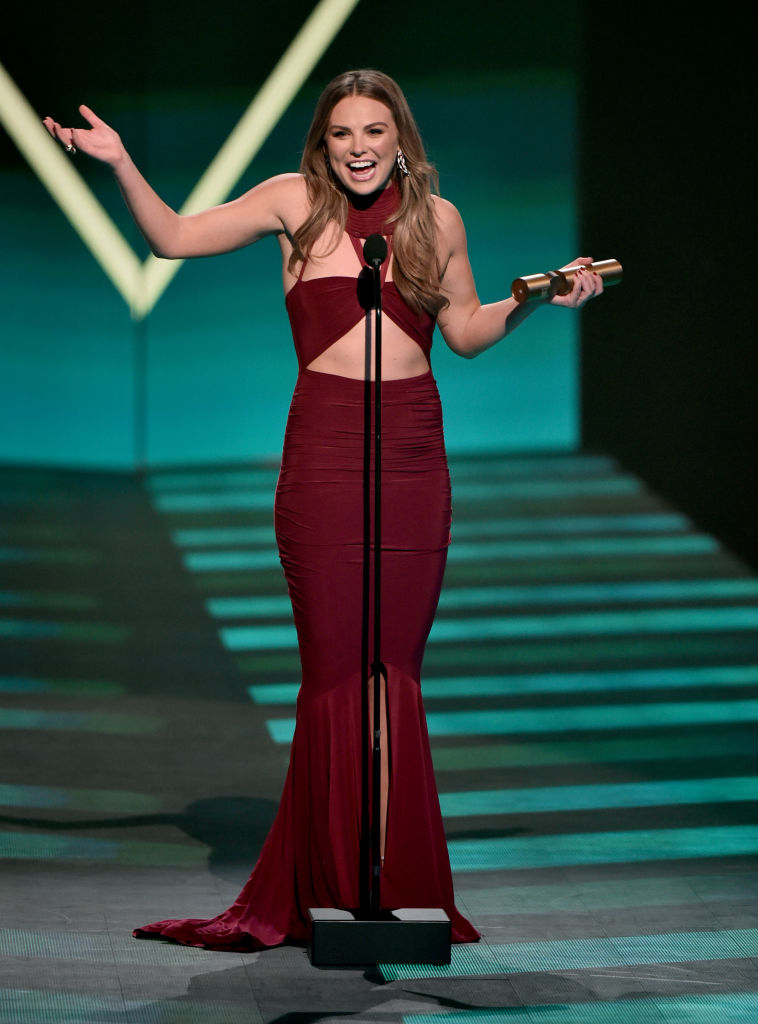 The DWTS contestant won a PCA over Tyler Cameron and Colton Underwood
"So this is weird," Brown began her speech, accepting the award. "But thank you all so much." The PCA's honor was clearly validating for the beloved reality television star.
"This award means a lot to me because it just affirms to me that it's okay to be vulnerable and put your heart out there and that people will receive and give that love back," she said. Brown is known for being one of the more off-beat but honest Bachelorettes; she was unequivocally herself, which is a brave thing to be on national TV.
"Like, how is this happening to me?" she continued in her acceptance speech. "I was just a girl from Alabama, but thank you for allowing me to be that girl from Alabama and to shine my light."
We just can't believe it happened to her in the same room where Brown's two exes, nominated in the same category, sat and watched.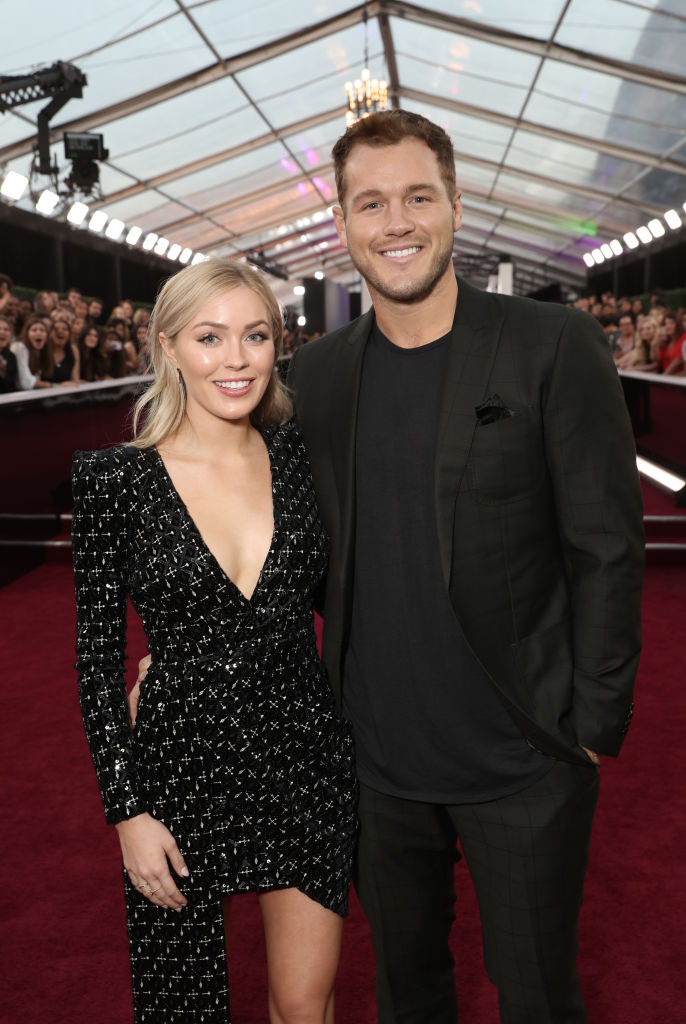 But Underwood and Cameron are known to be gentlemen. People reported that Underwood "gave her a hug as she rose to accept the award." Cameron, who recently dated model Gigi Hadid, could also be seen in the crowd with "a huge smile" as Brown was exiting the PCA stage with her prize. It's nice to see the Bachelor fam all getting along.
E! News also reported that Cameron and Brown chatted for a moment after she won. The internet is buzzing about this brief interaction; it seems we're all still holding out hope for the 20-something couples' happy ending.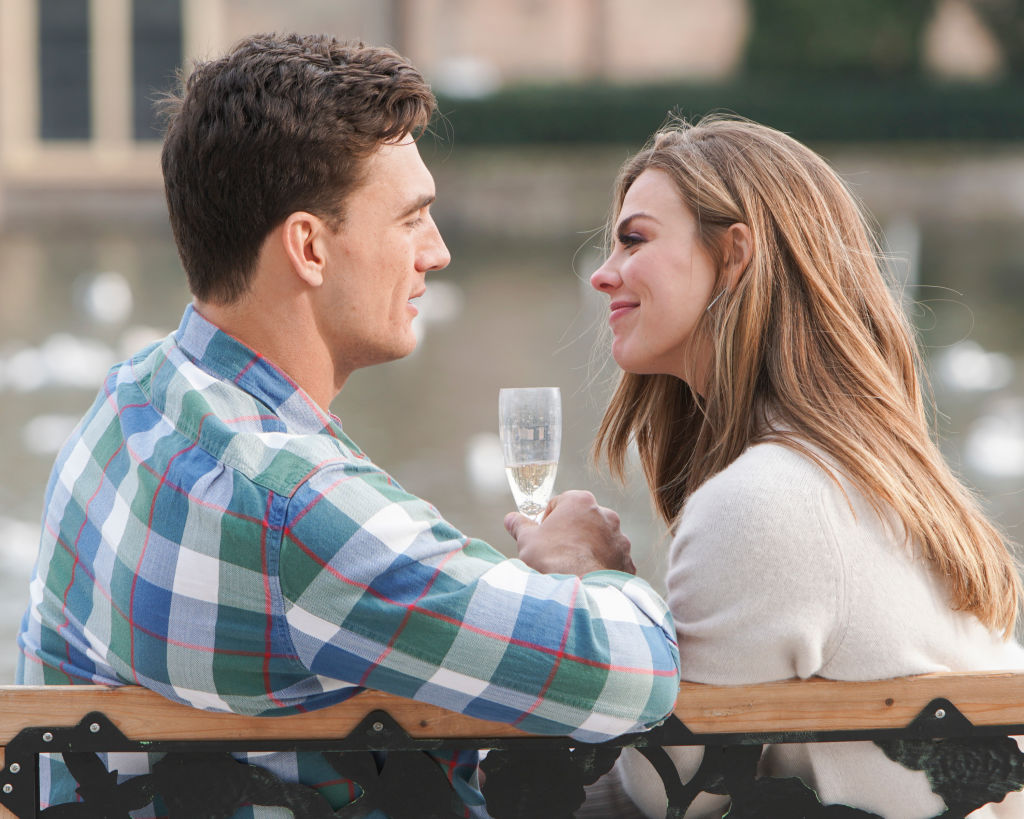 Brown shared her 'Dancing With the Stars' struggles on Instagram
Just when we thought Brown had reached her capacity for reality-television-related nightmares. Now, the former beauty queen has revealed that a dishonest country singer who only wears varying shades of brown is the least of her worries.
"This experience has been harder than I could have ever imagined," Brown wrote about competition show Dancing With the Stars in an Instagram post.
"I thought it would be a fun way to channel all my energy after a whirlwind experience," she explained, speaking of her rather wild ride on The Bachelorette. "I was hopeful that … I'd feel that reboot in my spirit after it took a bit of a beating."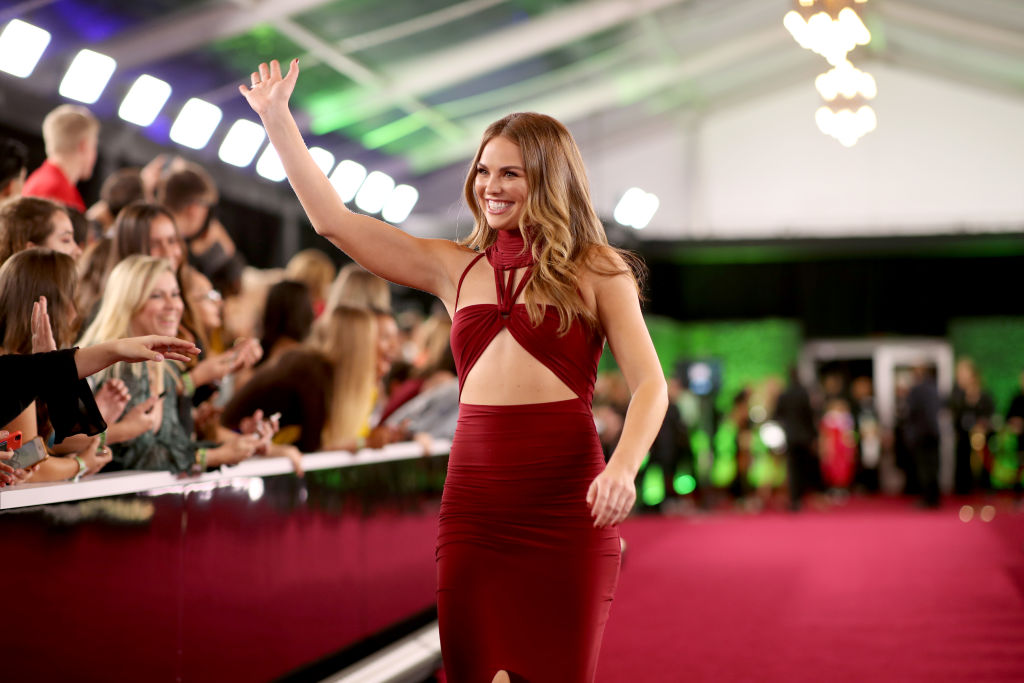 But, Brown said, it was getting hard. Each day on DWTS, she explained, the Bachelor franchise alum has challenged her "uncomfortableness" with opening up and receiving judgment.
In the Oct. 29 post, Brown said that the night before had been "really defeating." She said that "a lot of suppressed emotions started to surface from this amazing, but grueling experience." She also mentioned in the long caption that she's lost herself a bit in the journey.
"I want to be me. I want to be real," Brown wrote. She said she feels best when she's sharing her heart with other people. However, she did acknowledge that her heart is what's "been lacking" in her performances.
'DWTS' couple Hannah Brown and Alan Bersten dance through their setbacks
"Each week I fall flat," Brown lamented. "I want to be able to feel free and confident to dance with my whole heart. I'm working on getting there." But the reality personality says she doesn't need anyone to feel bad for her.
"I'm not throwing a pity party. I can take criticism and understand hard work," she wrote.
Brown advised followers that it's important "to feel all the feels."
"This pressure to pretend is not good for anyone," Brown wrote. She blamed the pressure on her "crazy cycle of perfectionism," something she also opened up about on her season of The Bachelorette. But Brown ended the post optimistically.
"I'm blown away by the support I see and feel from all of you who love me through it all," she captioned. "So thank you— here's to another opportunity to grow."
Brown's former Bachelor fling Cameron was mega supportive in the comments section.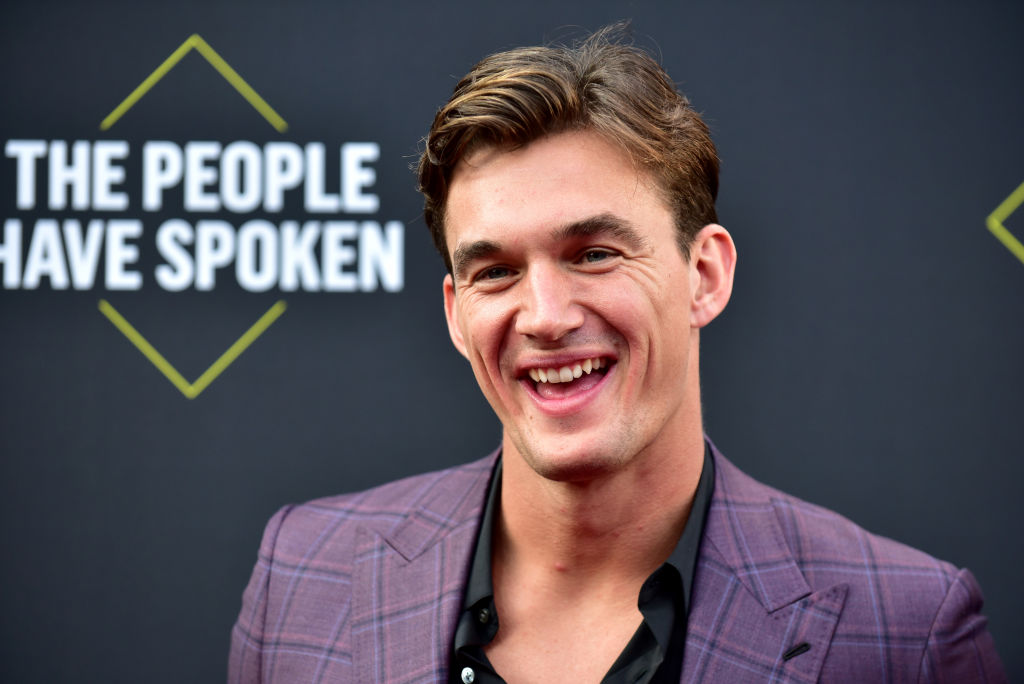 "Fall down 7 times, get up 8!" he wrote."You got this HB. Be where your feet are and enjoy the ride. You're doing amazing."
Um, anyone else wondering where we can find classy, supportive exes around these parts?