Former 'Bachelorette' Rachel Lindsay Has Some Great Advice For Mike Johnson If He's Chosen To Be The Next 'Bachelor'
Since the latest season of The Bachelorette came to an end, many of us have been waiting anxiously for the franchise to announce who will be the next Bachelor.
While there are a few men being considered for the role, fans and celebrities are heavily rooting for Mike Johnson.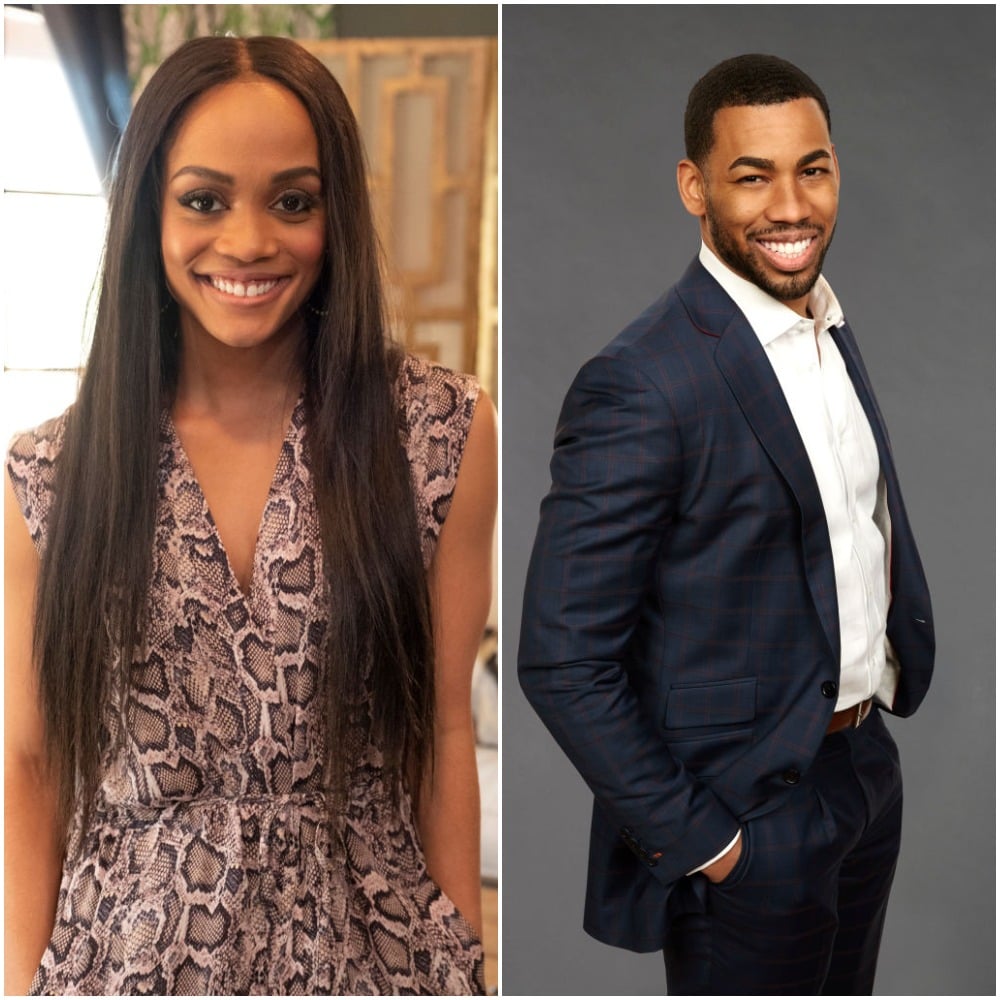 The Air Force veteran stole our hearts on Hannah Brown's season of The Bachelorette and many of us would like for him to get another shot at love.
Although he has yet to be chosen as the new leading man, former Bachelorette Rachel Lindsay has hopes Johnson will be the one to take on the title and make history as the first African American Bachelor.
Lindsay was the first Black woman lead of the franchise
It's been two years since Rachel Lindsay made history as the first Black Bachelorette and many people are still praising her for taking on that title.
Year after year, the Bachelor franchise continued to lack diversity and fans were ready for the hit reality competition series to have a lead that could appeal to a larger mass.
While sitting down with ESSENCE magazine to discuss her upcoming wedding plans to Bryan Abasolo (who she gave her final rose to), Lindsay also shared just how important becoming The Bachelorette was to her and fans.
"When I was approached to be the Bachelorette, I was like, 'Uh, no. I don't think I can do this again,'" she said. "It was conversations that I had with people that said, 'I'm so happy to see a Black woman represented well in a franchise, or 'I'm watching this show again because you did it,' that renewed my wanting to be part of this franchise. I felt it was bigger than me, and the icing on the cake was that it actually worked."
Seeing Lindsay's journey first on Nick Viall's season of The Bachelor then on The Bachelorette really changed the way many of us viewed the franchise and gave us hope that anyone has the chance to find love on the hit reality competition.
"[The producers said] 'hey we're going to be honest with you. We struggle getting contestants of color to even come in because our show has such a history of them not going far.' I said, 'oh, I'm glad you brought it up, let's talk about it.' It worked out to my benefit. Granted, this isn't politics and we're not changing the world, but I really hope more people of all races apply to show."
Now that Rachel Lindsay has found love and is getting ready to marry her dream man, the former reality star hopes that the franchise will continue to make history with more people of color.
Rachel Lindsay hopes Mike Johnson becomes the first Black Bachelor
Like many of us who fell in love with Bachelorette fan-favorite, Mike Johnson, Rachel Lindsay is rooting for him to become the next Bachelor.
On Brown's season, many fans just couldn't get enough of Johnson and his sweet personality and knew early on that they wanted him to be the leading man in the next Bachelor franchise.
Along with his large fan-base, Johnson has also left a lasting impression on the former Bachelorette, who wants him to make history on the hit reality series as she did.
Though the next Bachelor has yet to be chosen, Lindsay already has advice for Johnson, who is being heavily considered for the role.
"If I were to give Mike any advice, I would say be yourself and don't allow social media numbers, blogs and articles change you or make you think you're anything less than what you are," she shared with Essence. "Go on and represent yourself as a man, as a Black man, as a man in his late '20s, as a professional, as a veteran. There are so many lists you check off. You're not just the first Black male that's the lead of this franchise, and your journey isn't any different just because you look different."
Though the next Bachelor has yet to be chosen, it's good to know fans, celebrities, and fellow Bachelor alums are rooting for him to land the highly accredited title.