Former Co-Host of 'Today Show' Kathie Lee Gifford Posted This Tribute to Late Husband Frank Gifford
Kathie Lee Gifford, formerly of Today with Kathie Lee and Hoda, has always been vocal of her deep love for her husband, ex-NFL player Frank Gifford. The couple married in 1986 until Frank's passing on August 9, 2015. Now that it's been four years to the day of his death, Kathie Lee posted a loving tribute in honor of her late husband.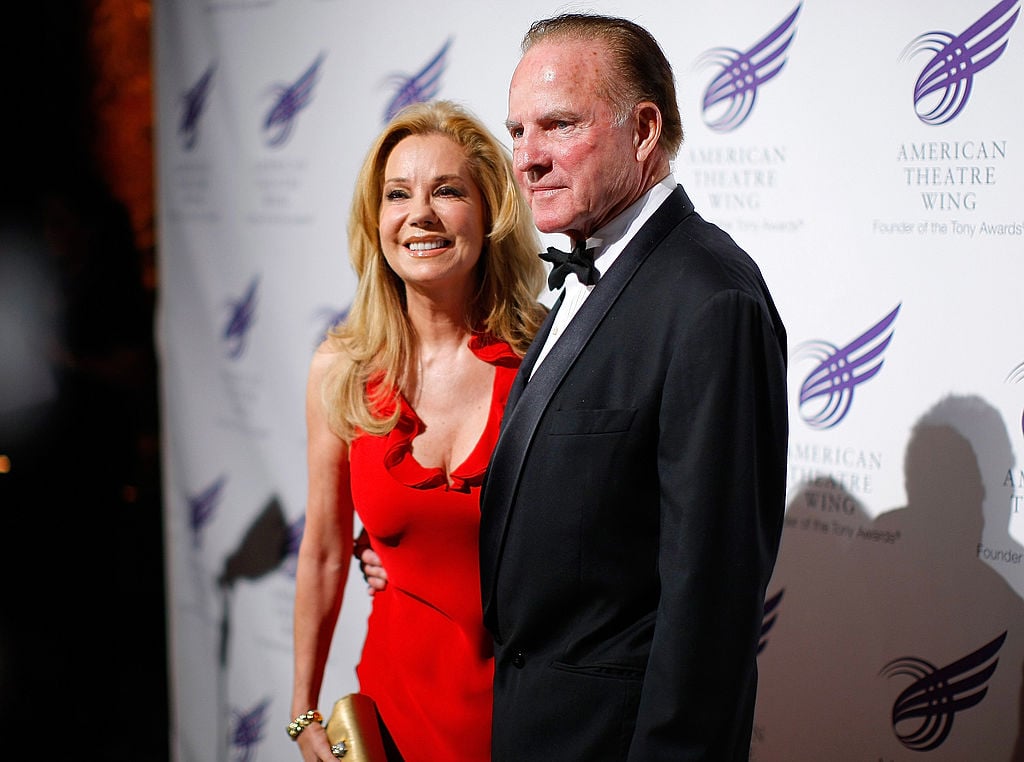 They met – where else – on morning television
According to Good Housekeeping, the two met on the set of Good Morning America. Kathie Lee was on the morning program as a full-time host, and Frank was an occasional contributor in addition to his gig as a commentator for ABC's Monday Night Football. Kathie Lee said on the Today Show in 2017 that 'it was love at first sight' thanks to Frank's 'buns.' "Even on the day that man passed … still the greatest tight end in the world," she said about the ex-New York Giant.
The two began dating, and soon Frank decided to propose to Kathie Lee. "He took out this magnificent ring … I'm not going to say what he said, but it was just beautiful," Kathie Lee said of their engagement in Atlantic City, NJ.
The talk show host knew they were meant to be together, and fell for his chivalrous style. "I don't ever want to go through one day of my life with this man not in it," Gifford told People. "[Frank] is a traditional guy, and his attitude was, 'You're mah woman …' Some women regard that as a Neanderthal approach and find it appalling; I found it appealing and sexy." They wed on October 18, 1986. It was Kathie Lee's second marriage, and the third for Frank.
Cody and Cassidy
Frank was 23 years Kathie Lee's senior and already had three children from his first marriage, so the NFL Hall of Famer was hesitant about having more children, Good Housekeeping reported. Apparently, he changed his mind, and son Cody was born in March 1990. Shortly following, after suffering a miscarriage, Kathie Lee gave birth to daughter Cassidy in August 1993.
The former Today host praised her late husband in a 2015 speech when she was inducted into the Broadcasting and Cable Hall of Fame. "He gave me the two greatest gifts that any human being could ever have, and that's their children," Kathie Lee said, according to Today.com. "My children make me a better person every day … The hardest thing in the world to do is raise two people in this world we live in today — who love God, who love their country." She then continued in her usual humorous vernacular, "I guess they've done a lot of bad stuff, but I don't know about it and I don't want to know, all right? They haven't written the book yet, OK?"
She ended her speech with her trademark gratitude, saying, "I am truly the most blessed woman on the earth."
A wife and daughter's moving tribute
Kathie Lee honored her late husband on the fourth anniversary of his death, posting a moving tribute on Instagram. "Four years ago today God took this beautiful, wonderful husband and father to his real home -BET AV-THE FATHER'S HOUSE. We miss him everyday but we will hold him again!" she wrote. According to Today.com, 'Bet Av' is a Hebrew phrase meaning 'the father's house' which Gifford referenced in her 2018 book "The Rock, the Road and the Rabbi." 
The couple's daughter Cassidy also remembered her father on Instagram, posting a loving picture of her parents with the caption, "To have lost you means to have gotten you. And it was the best." 
Kathie Lee left Today with Kathie Lee and Hoda in April to work on other professional projects. "It's not that I wanted to leave the Today show. I just had to leave if I wanted to actually fulfill lifetime dreams I have that I'm running out of time for," she said, according to USA Today. "I'm leaving one particular job and one particular building for something that I've been wanting to do my whole life, and I have so much to look forward to."