Former 'DWTS' Champ Shawn Johnson East Says She Received The Worst Mom- Shaming For Formula-Feeding Her Baby
Olympic gold medalist and Dancing With The Stars winner Shawn Johnson East recently welcomed her first child, daughter Drew, with husband Andrew East in October. Now enjoying being a mom, Johnson East has also learned the role is often subjected to unwanted opinions and harsh criticisms.
The new mother recently shared that she received an onslaught of negative comments when she had to supplement her baby's feedings with formula.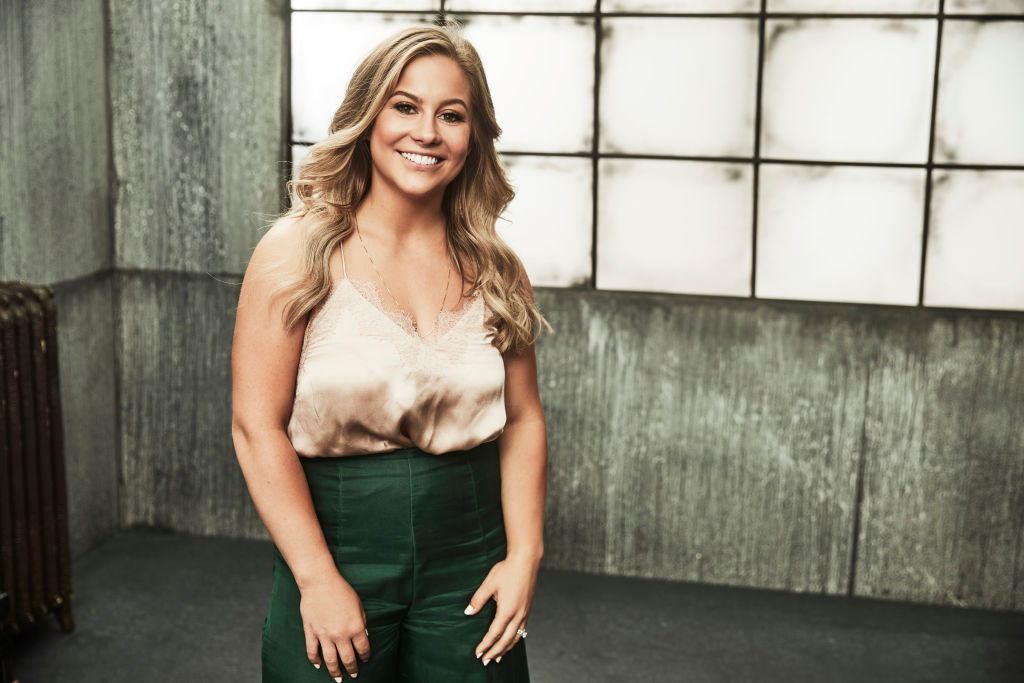 Difficult decision
Johnson East revealed that though she was able to breastfeed her newborn for the first week following her C-section delivery, the process started to become more challenging.
"It was a wrestling match every time," Johnson East said, according to People. "I would be bawling, she would be bawling and screaming 'cause she was hungry, but she wouldn't eat and she wouldn't latch anymore."
Choosing to supplement with formula since breastfeeding wasn't sufficing, the couple began receiving an onslaught of criticism for their decision. "The big thing that sparked mom-shaming for us was breastfeeding versus bottle feeding versus formula," Johnson East said, according to Yahoo! Lifestyle.
When they called in a lactation consultant for extra guidance, Johnson East ended up becoming even more distraught by the comments from the person they brought on to help.
"I had a really bad experience with a lactation consultant and I all but kicked her out of my house because she basically said that I had ruined my child's life because I gave her a bottle and formula," Johnson East shared. "I was like, 'You know what? I can't listen to this anymore.'"
More negativity
Johnson East, who was recently named the first spokesperson for Enfamil, felt shamed by comments and struggled with guilt over the decision she was making for Drew.
"You have this natural feeling of responsibility that you have to provide for your baby and part of it is supplying milk, and when you can't give that to your child in whatever way or reason, you already feel a little guilty," she told People. "You feel like you're not setting them up for life, and when people give their opinions and say 'breast is best,' it just makes you feel like a failure. I hated that."
The Dancing With The Stars champ noted that many mothers have endured the same negativity for having to formula feed. "Having all of these people attack and criticize us, when you don't have another option, you have to find the best one," Johnson East said. "I think it's sad that moms are guilted that way."
Her husband is tremendously supportive and sees the benefits of using formula as a supplement. "Before Drew was born, I received a lot of advice from my close friends. They told me that I probably wouldn't have a huge role in the first few months because Shawn would be doing a lot of the feeding," East said. "But since our situation required us to bottle-feed and supplement with Enspire, I'm playing an equal role. I also get to spend feeding time bonding with Drew, which I love."
Navigating parenthood
The Olympic gymnast encourages moms to filter out the criticisms of others and focus on their own decisions for their children. "I don't think there's a right or wrong way to go about certain decisions," Johnson East said, as reported by Yahoo! Lifestyle. "You know your baby the best. You have to go with your gut feeling and not let other opinions affect you."
Now four months into motherhood, Johnson East has already discovered that being a parent doesn't always go according to plan.
"You learn that parenting is not easy. I felt like going into delivery and even having a baby I had so many plans of how things were going to go and what I was going to do and then you have a kid and the kid defines a lot of that," she said, according to Prevention. "I guess I've just been humbled by having to have patience and grace and forgiveness with myself that things are different than I expected."