Former Olympic Gymnast and 'DWTS' Champ Shawn Johnson Shares Her Feelings on Previous Miscarriage
Olympic gold medalist Shawn Johnson is expecting the arrival off her baby with husband Andrew East any day, and recently opened up about her previous miscarriage.
Olympic gold medalist Shawn Johnson is getting extremely close to her delivery due date. Documenting her pregnancy journey on her YouTube channel, The East Family, the former Dancing With The Stars champ has been extremely open about her experiences during pregnancy, including a previous miscarriage she went through in 2017.
Johnson recently spoke on how that devastating loss helped her realize she and her husband, professional football player Andrew East, are now more than ever ready to become parents.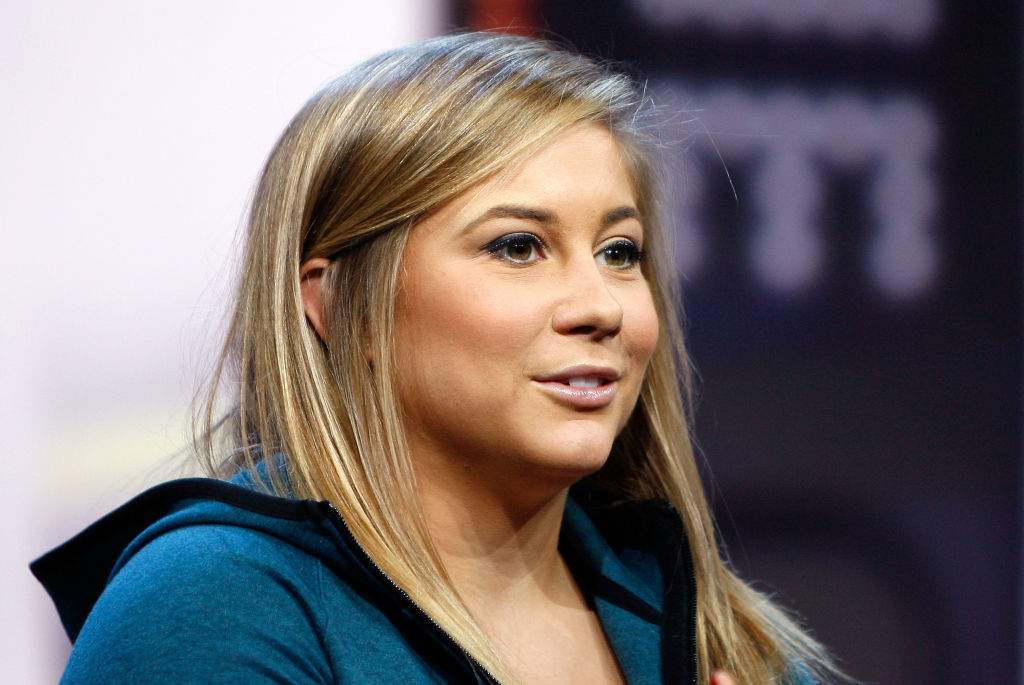 Sharing her pain
When Johnson suffered a miscarriage in October 2017, she decided to reveal her loss and the myriad of emotions she was experiencing on their YouTube channel, hoping to find comfort in sharing her pain and also bring healing to others.
Johnson ended up receiving massive support from other women who went through the same loss. "We weren't sure what the response would be — it was kind of this huge limb we went out on. The response was very, very good," Johnson told Showbiz Cheat Sheet in August. "It was just these thousands of responses from women who have gone through the same thing and telling you their story and how they got through it. I kind of felt this community that helped me heal."
On a recent podcast of Miraculous Mamas, Johnson discussed finding out the news that she was pregnant for the first time. "It was a surprise for both of us and we ended up losing … that pregnancy," she said of the miscarriage.
A fervent desire
On the podcast, Johnson revealed how difficult it was to adjust to the abrupt loss, saying she and her husband went from, "'Holy, crap we're going to have a kid,'" to "We're ready to have a kid and like we want nothing else."
She shared that the miscarriage confirmed her desire to become a parent. "As soon as I miscarried, I was like, 'I want to try again. Like I want to still be pregnant, I want to do this.'"
Johnson's husband wanted her to take time to heal from the devastating loss before moving forward too quickly. "My husband was kind of like, 'I think we need to take a break. I think we need to heal from this and process everything,'" she said, according to People.
The former gymnast heeded her husband's sound advice and went through the grieving process. "I went through that whole phase of it, it was almost like a postpartum depression because you have all these hormones leaving your body, which you have to deal with on top of the mentality, like the mental side of processing what it is you did just go through," Johnson revealed.
Strong marriage, strong family
While the couple is eagerly awaiting their newborn's arrival and does not yet know the gender, Johnson shared that despite being ready to become a parent, she feels no person can ever be 100 percent prepared for the life-changing event.
"I don't feel like you're ever ready to have a kid. Even now, like I'm ready to, I'm getting ready to pop a kid out here any day. I don't feel ready," she explained on the podcast. "I don't feel like you're ever totally ready 'cause you don't feel like you're, you know, financially there, or [that] you have the home or you have the stability. There's always some reason – it's just a daunting task to take on."
Johnson and East both plan to keep their relationship a priority to create a strong family unit. "We both are firm believers that the best way to raise a kid is to have the strongest relationship as a couple," she said. "We're nervous about making us a priority and being able to like keep that strong relationship in order to raise a kid."
Fans of Johnson can expect to hear baby news any day!