Former 'Southern Charm' Star Thomas Ravenel's Insane Monthly Salary Revealed In New Court Docs
As Southern Charm star Kathryn Dennis and Thomas Ravenel wage a custody war in court, new details are emerging about his insane monthly salary. Court documents revealed that the disgraced reality star, who was booted from the show over sexual assault charges, takes home over $150,000 a month – and that is after he lost his full-time spot on Southern Charm.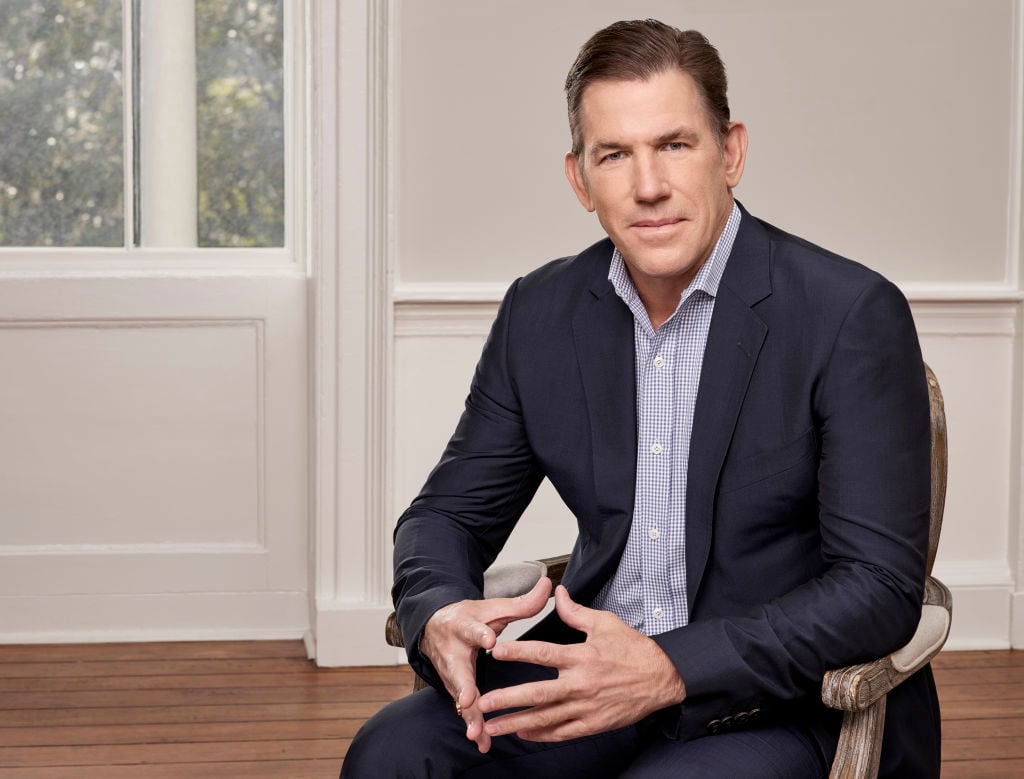 Inside Thomas Ravenel's monthly salary
Dennis and Ravenel's bitter custody battle in court has shed light on both of their monthly salaries. According to Inquisitr, most of Ravenel's earnings come from his various businesses and rental properties. Out of the $153,255 he takes home every month, only $2,500 comes from his regular job.
Even more astounding is how much Ravenel pays out in bills on a monthly basis. The former Southern Charm star dishes out $61,640 a month, which still leaves him $90,000 in his pocket.
Ravenel's monthly expenses include $2,100 for clothes, $3,500 for home supplies, $2,000 for childcare, $2,470 for health insurance, $7,000 for travel, and $15,000 for mortgage payments. In addition to his monthly earnings, Ravenel says that he has about $1.2 million in various stocks. He is also looking to unload one of his properties in South Carolina, which is reportedly worth around $4 million.
Depending on how things shake out in court, Thomas Ravenel could lose some of his monthly paycheck to child support, but he clearly has enough room in the budget for that.
Ravenel takes a big pay cut
Although $150,000 a month is nothing to sneeze at, Ravenel's monthly salary used to be a lot more. It is unclear how much Ravenel took home when he starred on Southern Charm, but his salary was considerably more than it is now.
Ravenel, of course, was fired from the show after one of his former nanny's came forward with accusations of sexual assault. He was excluded entirely from Season 6 of the popular reality show and will not make an appearance moving forward.
When it comes to his custody battle with Dennis, Thomas Ravenel originally pushed for the records to be sealed. In light of Dennis' involvement with Southern Charm, however, a judge saw no need to keep things private, which is why the court documents are available to the public. There is no telling when the two will resolve their issues, but more details concerning their private lives will likely be revealed in the coming months.
Dennis and Ravenel's custody battle heats up
While the former lovers fight for the custody of their two children, the court documents revealed that Ravenel hired private investigators to stalk Dennis and dig up any dirt they could find. To that end, Ravenel claims that Dennis failed a drug test and is asking for a judge to revoke her custody rights. Ravenel wants to subject Dennis to supervised visits with the children. A judge has yet to rule on the situation and Dennis is doing everything in her power to fight it.
The private investigators, meanwhile, recorded Dennis at all hours of the day for weeks on end. In total, the company claims to have taken over 40,000 photos of the reality star and 10,000 videos.
The investigators believe the evidence shows patterns in Dennis's parenting styles and that she had flings with two different men. Dennis has not commented on the investigator's report.
Ashley Jacobs dishes on her romance with Thomas Ravenel
Ravenel's former girlfriend, Ashley Jacobs, returned for a brief cameo on Southern Charm this season. Jacobs appeared in a scene with Shep Rose and discussed her romance with the ex-politician. Jacobs revealed that she is not dating Ravenel any longer and that their romance was one of the worst experiences of her life.
Jacobs is only expected to appear a few times this season and most of the cast members clearly distrust her. Towards the end of the season, she is expected to return and confront Patricia Altschul, who does not waste any time with her.
Thomas Ravenel and Jacobs dated for a brief time before calling it quits amid his sexual assault scandal.
New episodes of Southern Charm air Wednesday nights on Bravo.