Former 'Teen Mom 2' Star, Jenelle Evans, Threatens to Sue Several Reality TV Stars
Most people would have thought Jenelle Evans and David Eason had their hands full at the moment. Eason, was expected in court on July 6 to enter a plea for an assault charge that could carry pretty significant jail time. That didn't stop Evans from taking to Twitter to issue threats. The mother of three took aim at Teen Mom OG stars, Amber Portwood and Maci Bookout, as well as Ronnie Ortiz-Magro after they each posted a link to a story about Evans' younger son, Kaiser Griffith. In her post, Evans suggested they each remove the post, or they would be speaking to her lawyer.
Jenelle Evans threatened to sue her former costars
Evans has made herself clear; she doesn't want people talking about her son or her husband. Evans threatened Portwood, Bookout, and Ortiz-Magro when all three shared a story about potential abuse inside Evans' home. The stories Evans referred to all focused on the violence that Kaiser's father, Nathan Griffith, alleges is taking place inside Evans' home.
RELATED: 'Teen Mom 2': Jenelle Evans Denies Ex's Claims That David Eason Abused Her Son and Left Bruises
Griffith and Evans appeared to be enjoying a rather friendly co-parenting relationship while Evans was living in Tennessee, away from Eason. That relationship seems to have deteriorated in recent months. Evans took to Twitter to claim Griffith is "pretending" to be concerned about Kaiser after his claims were picked up by several publications.
Amber Portwood, Maci Bookout, and Ronnie Ortiz-Magro all removed the link
Whether Evans was bluffing or not, Portwood, Ortiz-Magro, and Bookout all decided to pull the link. That doesn't mean the reality TV stars were worried about a potential lawsuit. Most followers strongly believe no one is afraid of Evans' lawyers, rather, they just don't want to have to deal with her.
People were rooting for Evans in October 2019, when she announced she had left Eason in an attempt to provide a stable household for her children. The divorce she was threatening, however, appeared to be all for show. No divorce paperwork was ever submitted to the courts, and Evans asked for the restraining order she requested to be lifted in January 2020. Shortly after, Evans moved back in with Eason.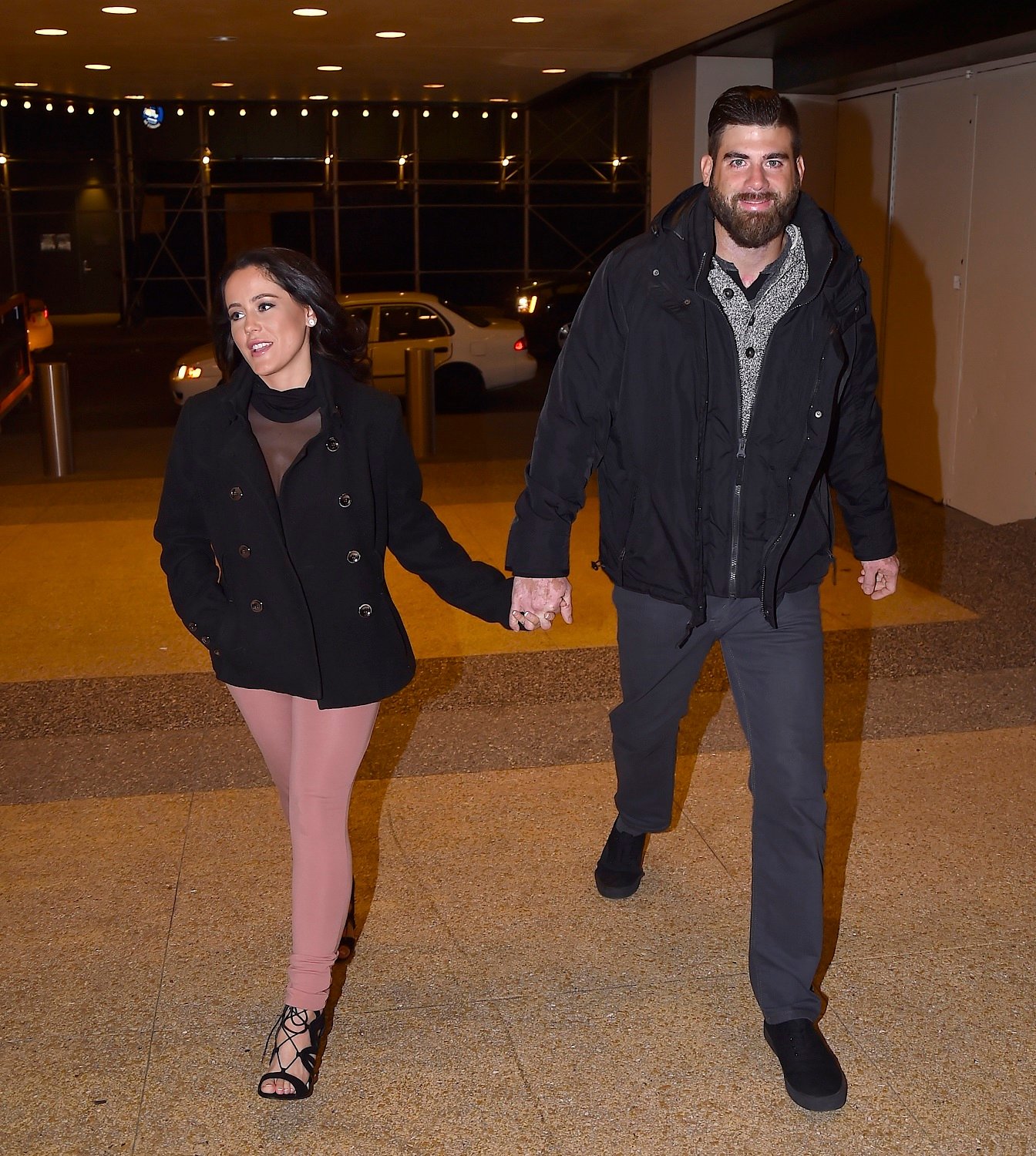 RELATED: 'Teen Mom 2': Jenelle Evans Is Blaming Everyone but David Eason for His Arrest
Things haven't been smooth sailing lately, though. Eason is facing a series of serious charges for allegedly pistol-whipping a friend of Evans' during a verbal altercation. The incident, which took place on June 12, started when Evans requested help from her friends to move her belongings out of the house. According to the police report, obtained by the U.S. Sun, Eason not only hit his victim with the gun but threatened to shoot him, as well.
Why did the three reality TV stars share a story about Kaiser?
It's unlikely that Bookout, Portwood, and Ortiz-Magro shared the story themselves. Each of the stars is likely outsourcing their posting, for the most part, to a company. Evans, herself, has claimed she employed such a service while she was on Teen Mom 2. In most cases, stars like Bookout, Portwood, and Ortiz-Magro are expected to keep their profiles incredibly active. Bookout, for example, has shared dozens of links in the last week, many of which are about her costars. Some stories are even about Bookout and her own family.
RELATED: Jenelle Evans Claims She Doesn't Control Her Social Media Accounts at 'Teen Mom 2' Reunion
Shortly after Evans was fired from Teen Mom 2, she took to Twitter to claim that she made the decision to no longer post links on her profile. She went on to claim she didn't feel comfortable promoting "clickbait," but critics weren't buying it. Followers have theorized that MTV likely employed the social media company that handled Evans' profile. According to the theory, the company that once handled her account likely backed out after Evans was fired, or she was unwilling to pay them out of her own pocket.
Evans, however, does still share some links on her page. In recent months, she appears to be working with select publications. Many of the stories she shares are about her former costars. In fact, shortly before threatening Portwood with legal action, Evans shared a story about Portwood's relationship.