Former 'Teen Mom' Farrah Abraham Looks Unrecognizable In New YouTube Video
It's no big secret that former Teen Mom star Farrah Abraham has gone under the knife, but her recent plastic surgery has left her almost unrecognizable. Abraham just shared a new video on her YouTube channel and, aside from her bizarre ramblings, it is evident that she has undergone a major transformation.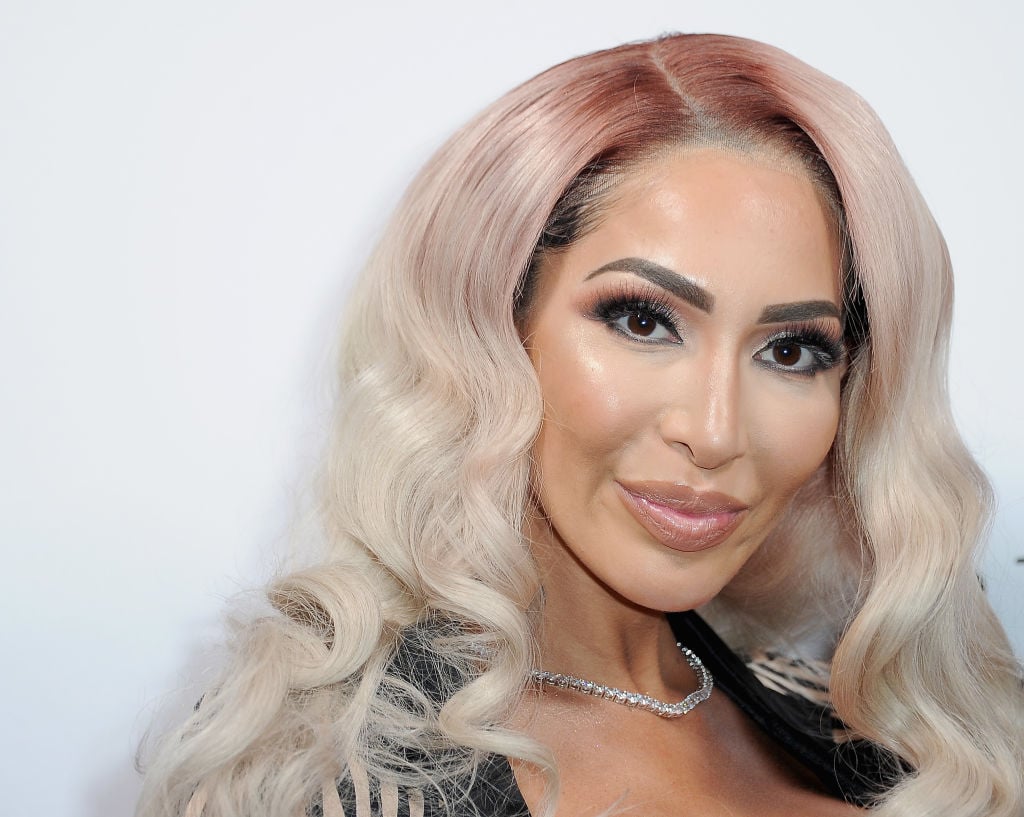 Farrah Abraham looks unrecognizable in video
Abraham has changed her appearance in the past, but her recent efforts definitely take the cake. The Teen Mom alum completely changed her look in the clip and has clearly gotten some plastic surgery. There is no telling what Abraham had done, but her entire face looks different – from her lips down to the shape of her face.
As if that wasn't bad enough, Farrah Abraham's video hardly makes any sense as the reality star rambles about a number of different topics. Although she claims the video is a short confessional, it is hard to make heads or tails out of any of it.
Abraham mentioned MTV in the clip, revealing that she is on good terms with the studio. She also claims to have met with MTV executives, though it is unclear if she is working on a new project. Some of the other things she discussed included being featured in magazines and entering a new phase in life. She then took a shot at her former Teen Mom co-stars and revealed that she would like to be on a scripted show that actually protects its stars. This is likely a reference to the time Amber Portwood attacked her on set.
Inside Farrah Abraham's legal woes
Drastic changes in appearance aside, Abraham is currently embroiled in a lawsuit that could cost her $100,000. Knowing that she will probably lose the case, Abraham is taking drastic measures to ensure that it never goes to court. To that end, Abraham has been moving around so much that the plaintiff in the case is having trouble serving her papers.
The situation has reached a point where the plaintiff asked the judge if Abraham's family could be served in her stead, a ruling the judge has yet to reach. Abraham's father was given notice of the proceedings, but he refused to accept the papers, telling the plaintiff to leave his property instead.
Farrah Abraham found herself in hot water after she failed to pay rent. Her landlord subsequently sued her for $100,000, expenses that were tied to her two businesses: Sophia Laurent Children's Boutique and Furnished by Farrah. Both of the companies have since closed.
It has already been six months since the landlord filed the suit and yet they have not gotten any closer to resolving the case. Abraham is also being sued by her former lawyer for $2,577 in unpaid legal bills. Unsurprisingly, Abraham has not gotten the papers from that lawsuit either.
Abraham's current lawyer says that she does not plan on paying anything related to the lawsuits.
'Teen Mom' ratings suffer
While Farrah Abraham shows off her new look and dodges legal troubles, her former show, Teen Mom OG, is hurting in the ratings department. Season 10 of Teen Mom OG drew around 990,000 fans, but the recent installments have witnessed a dramatic decrease in viewers. The June 17 episode, for example, only pulled in 868,000 views, while the following week's installment only reached the 849,000 mark. July has been less kind as ratings slipped to 670,000 on July 15. For comparison, the series averaged well over 1 million viewers when Abraham was still a part of the action.
In light of the ratings drop, Abraham recently bashed Teen Mom and said the series should be canceled. According to Radar Online, Abraham also accused producers of fabricating storylines and claims that most of the pregnancies on the show are planned ahead of time. On the original show, the pregnancies were unexpected. In closing, Abraham revealed that she is finished with reality TV for good.
"No one is believing the fake storyline," Abraham shared. "These other parents are super fans of the OG girls and have been fans, planned pregnancy is not what Teen Mom OG was about and now it's okay to keep planning pregnancies to get on TV?"
As Teen Mom fans will recall, Farrah Abraham was fired from the show because of how she treated crew members and her decision to star in adult films.