Former 'Today' Co-Host Kathie Lee Gifford Says 'It's A Joy' To Not Have To Do This Since Leaving the Show
Kathie Lee Gifford, former co-host of Today with Kathie Lee and Hoda, left the show in April after 11 years at the news desk with pal Hoda Kotb. In her farewell speech, Gifford shared that she would be embarking on a plethora of new professional projects which involved purchasing a home in Nashville, Tennessee.
The television personality recently commented on some of those projects, and what she really enjoys about no longer being on the air.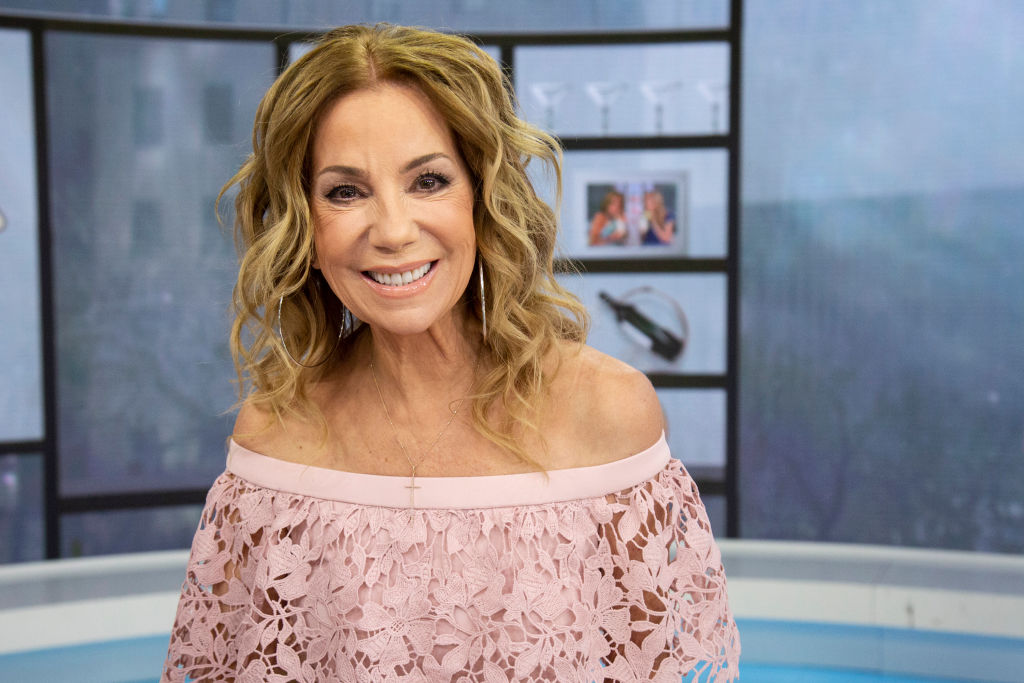 A tearful goodbye
There most likely was not a dry eye in the NBC studio or amongst the viewing audience for Gifford's last show on April 5. "I feel great," she said during the broadcast, according to Today.com. "I have no expectations. You just want to bear it well. … You also want to remind people of why this show worked in the beginning — because we have fun. We have a great love and affection and respect for our audience."
Gifford had shared in the past that when she took on the Today gig, she hadn't planned on staying long. "I came for a year. I fell in love with my Egyptian goddess," she said, speaking of Kotb, "and then I stayed another year because I was starting to fall in love with the people over there. They're just so amazing. And it's 11 years later. It's literally time. I have so many things that I'm working on."
Still at work
The former Today co-host is now working on a myriad of endeavors, with a focus on music and filmmaking. Gifford says she's "more hectic than ever" since leaving the morning show.
"I did not retire from life," she told D Magazine. "I retired from a certain show. I'd had it with daytime television. I've been living it for 35 years, off and on. I was ready to manage my time completely on my own. I realized that for the first time in my life that I was completely free to do whatever I wanted to do."
Gifford felt the timing was perfect at this phase in her life to pursue opportunities she hadn't been able to in the past. "My husband had passed on to glory. My mom and dad are passed on. My children are in California. I was a widow, an orphan, and I have an empty nest at the same time," she shared. "And rather than feeling sorry for myself about that, I just thought it's a wonderful thing in a way. I can't help it that it's all happened that way. But I have freedom to choose whatever I want to do."
Loving life
Now living in Nashville, Gifford is enjoying the innovative environment she's surrounded by on a daily basis. "It's the most creative place in the world. I came from Greenwich, Connecticut, 38 years I've lived in the Northeast," she said. "Never ever if we had a dinner party did anybody take a guitar off your wall, go and sit at your piano and you start writing songs and you have a jam session. And the next day you go, you know what? That song we wrote last night, let's go record it. Then we'd go record it. Then the next day, I'm putting it in one of my movies that I'm writing. So it's just this constant, like, what any artist experiences when they're in their full joy, full zone."
Though the absence of her Today family leaves a void, there are some aspects of being on a daily television show that she definitely does not miss. "I used to get glammed up every single day for the show, and I've got to tell you, it is a joy not to have to do that," Gifford revealed. "No. Most of the time I'm either writing, editing, or I'm in the studio, or I'm actually in Israel directing films now. So none of that requires Spanx or high heels, thankfully."
Gifford's fans are looking forward to seeing what she's working on next!