Former 'Today Show' Co-Host Billy Bush is Returning To TV in Revamped 'Extra'
Billy Bush, former Access Hollywood and Today Show co-host, has been off the air since the infamous tape of his highly inappropriate conversation with then-presidential candidate Donald Trump speaking of groping women inappropriately was broadcast on every national news outlet. Bush had just landed a hosting gig with the Today Show when the 2005 recording was made public in 2016. After the tape made history, the morning news program fired Bush, and he has kept a low profile ever since.
Now, Bush is set to host another entertainment news program and is hopeful that a forgiving audience will give him another chance in the spotlight.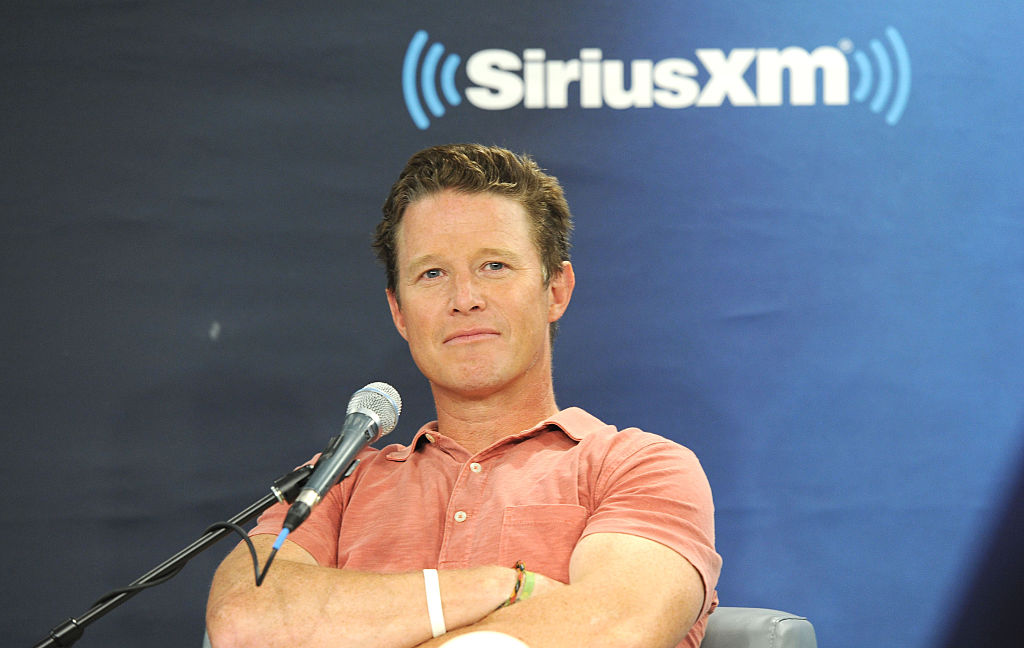 Flashback to the interview
Bush will most likely never forget the now legendary conversation with the future president. Speaking to Trump in 2005 when The Apprentice was a huge hit on NBC, the real estate mogul was a coveted interview. "[The Apprentice] was a bona fide television phenomenon. So he was the biggest star, not just on the network with which Access Hollywood is affiliated but on TV, period," Bush said in a 2017 interview with the Hollywood Reporter. "And so I spent a lot of time with Trump… He was the core of my job for a period of time there, because if we could get him three times a week in exclusive-type situations, he was always going to say something that was headline-worthy… And in my job, there's a lot of downtime, and there are off-camera moments where you have a short period of time to, in a chameleon-like way, connect with people."
The former entertainment host recalled the first time he heard the tape. "It was awful. And my participation was awful, too. I remember that guy, he was almost sycophantic," Bush said of his own behavior. "It was my first year as co-host of Access Hollywood, and I was an insecure person, a bit of a pleaser, wanting celebrities to like me and fit in… But I went way too far in my desire to keep this No. 1 star happy."
If he'd been given the chance …
Once the tape was leaked in 2016 right before the election, Bush's position at Today was on thin ice. He was supposed to return to the morning show to address the situation, but was fired without the chance to give an on-air apology from the news desk.
Upon reflection, he told the Hollywood Reporter he would have spoken of his heartfelt remorse if given the opportunity. "I would have said, "I am deeply embarrassed. I sit before you every morning, and I have on a different show [Access Hollywood Live] many mornings, and I hope you know the person you're looking at and have developed an opinion about is [the real me]," Bush said. "You aren't wrong about that. I am ashamed. Going forward, you can be sure that I will not participate in anything like that. And I will keep my eyes out and do what I can to stop it from happening."
Bush said that some celebrities as well as several of his co-hosts from Today reached out to him after his firing. "From the Today show, Tamron [Hall, his then-co-host on the 9 a.m. hour], Hoda [Kotb] and Kathie Lee [Gifford], Matt [Lauer], Savannah [Guthrie], Al Roker. Everyone from Access Hollywood," he said. "I got a wonderful handwritten letter from Suzanne Somers. I got a great letter from Cindy Crawford. Kate Walsh and Julie Bowen reached out."
A new start
Television producer Lisa Gregorisch-Dempsey is revamping the entertainment news show Extra and made the bold decision to place Bush at the news desk after his somewhat forced hiatus. "I looked him in the eye and said, 'I don't know if you have enough humility for people to welcome you back,'" Gregorisch-Dempsey said, according to The New York Times. "America loves a comeback story. But we have to like you for America to like you."
Premiering on September 9, the rebooted Extra, re-titled ExtraExtra, has Bush serving as host and managing editor. During rehearsals in July, Bush asked Gregorisch-Dempsey if he should kick off the show by addressing the infamous tape.  She recommended that he bring it up at the end of the show. "And you talk about how grateful you are for this chance," she added, "one, let's not forget, given to you by a woman."
Bush has apparently been doing a lot of self-reflection and soul searching in his time away from television, saying while he's definitely evolved, there are always remnants of past feelings. "You are left with stuff, no matter how much work you do on yourself. I wasn't going to feed Lisa some bull about being reborn and how it's so amazing. But I could promise her one thing. I will absolutely be better at my job than I ever was," Bush told The New York Times. "Because I have empathy. "I do not like the tearing down of people and this lack of forgiveness and the shaming. I think the people I interview will appreciate that."
Watch Billy Bush on the premiere of ExtraExtra on September 9!