Former 'Today Show' Host Ann Curry's Response to Being Left Out of the 25th Anniversary Montage
Former Today Show co-host Ann Curry is busy these days on the TBS and TNT show Chasing the Cure. The seasoned journalist spent 15 years at the NBC news desk on the morning program, making a very publicized exit from the show in 2012. Yet she was recently left out of a high-profile anniversary montage spanning the years she was on the program.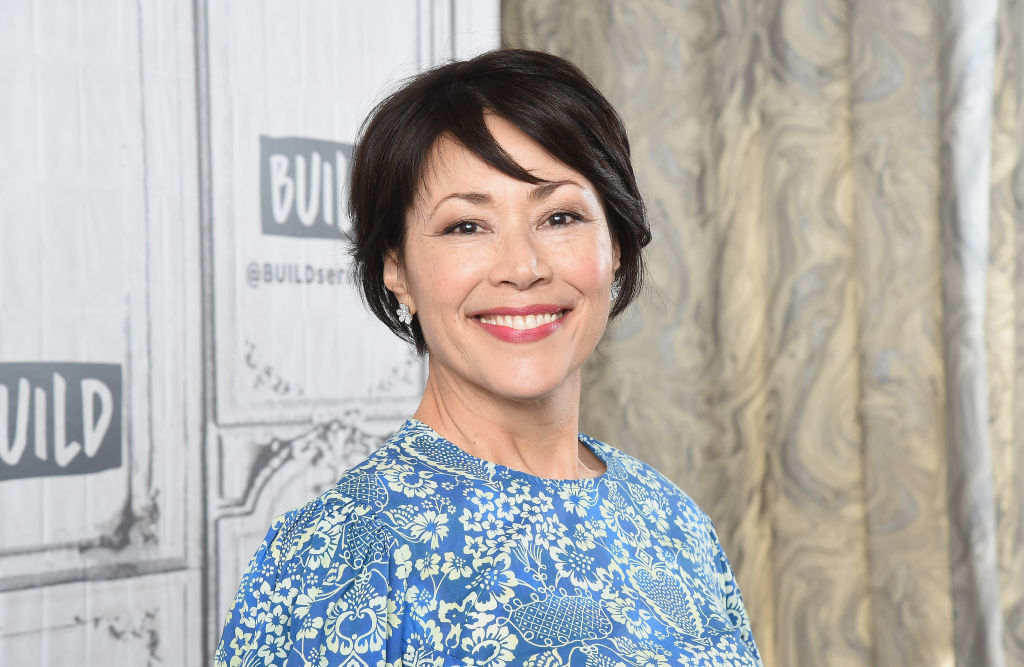 The segment
In June, Today celebrated 25 years of hosting the show from Studio 1A off New York's famous Rockefeller Plaza. The morning news program featured a five-and-a-half-minute montage of major Today highlights since broadcasting from the location began in 1994 to celebrate the occasion, which included clips of the show's anchors, including Hoda Kotb, Savannah Guthrie, and Craig Melvin, according to the Hollywood Reporter.
Some glaring omissions in the segment were anchors Matt Lauer, Tamron Hall, and Ann Curry. Fans were quick to notice and took to Twitter, some giving support on the decision to leave Lauer out due to his firing for sexual misconduct, but most were against leaving out Curry and Hall.
Curry's reaction
Curry hasn't commented very much on her Today Show departure in 2012, but did speak to People last year on how the experience personally impacted her. "It hurt like hell," she said in the interview. "It hurt so much, but I learned a lot about myself. I can say I've done nothing wrong. I've been honest and true. I've tried to stay pure. I've tried to not respond in a knee-jerk manner, and I've stayed very close to who I am. So it hurt, but I'm also proud of myself."
She also stressed the importance of healing and moving forward. "I had to let go. And I learned that when you not only let go but open your arms wide and learn the lessons that an experience — no matter how bad — can teach you, that's when you rise," Curry told People.

When Curry was asked about being left out of Today's anniversary montage in an interview with Adweek, she seemed to take the omission in stride. "I wasn't watching, so I didn't know about it. I got a lot of tweets about it. I wouldn't say I was surprised. I guess I've moved on so much that my response was essentially, 'oh,'" she said. "But I was there for a long time, and I did feel—it was what you might expect—that as a human being, I would feel touched that people would tweet me and say, 'I think you deserved to be in the tape.' That was very touching."
Trusting the written word
Serving as host and executive producer of Chasing the Cure, a program designed to help people suffering from illnesses classified as 'medical mysteries,' Curry now looks for her news more online than on television. "I aim for quality. I want quality facts, and when I think about quality facts, I find that I've got to mostly read them. There's a depth in written journalism that's very difficult to achieve in broadcast journalism… So I read The New York Times, I touch on The Washington Post and the Guardian, and I also have just started reading The Wall Street Journal."
Curry also uses social media in her research and sourcing. "I also look at Twitter, and that helps guide me to other places I've haven't thought about. And having had many years of being a journalist, I don't waste my time with sources that I know that have lied to me in the past. So mostly I read my journalism. I do sometimes listen and watch journalism, but rarely," she said.
Chasing the Cure can be seen on TBS and TNT!