The Fourth 'Purge' Movie Will Feature a Mostly Black Cast
The next Purge film will focus almost entirely on people of color.
The fourth installment in the horror franchise, The Purge: The Island, will be released next summer, and in a new interview with Vulture, screenwriter and series creator James DeMonaco explained that the cast will be the most diverse of any of the Purge movies so far.
"It's 90 percent black people," DeMonaco said. "So yeah, you get a little daunted. Like, 'What am I — Italian guy from Staten Island — what am I bringing to this?' But hopefully I'm telling the universal story. That's number one."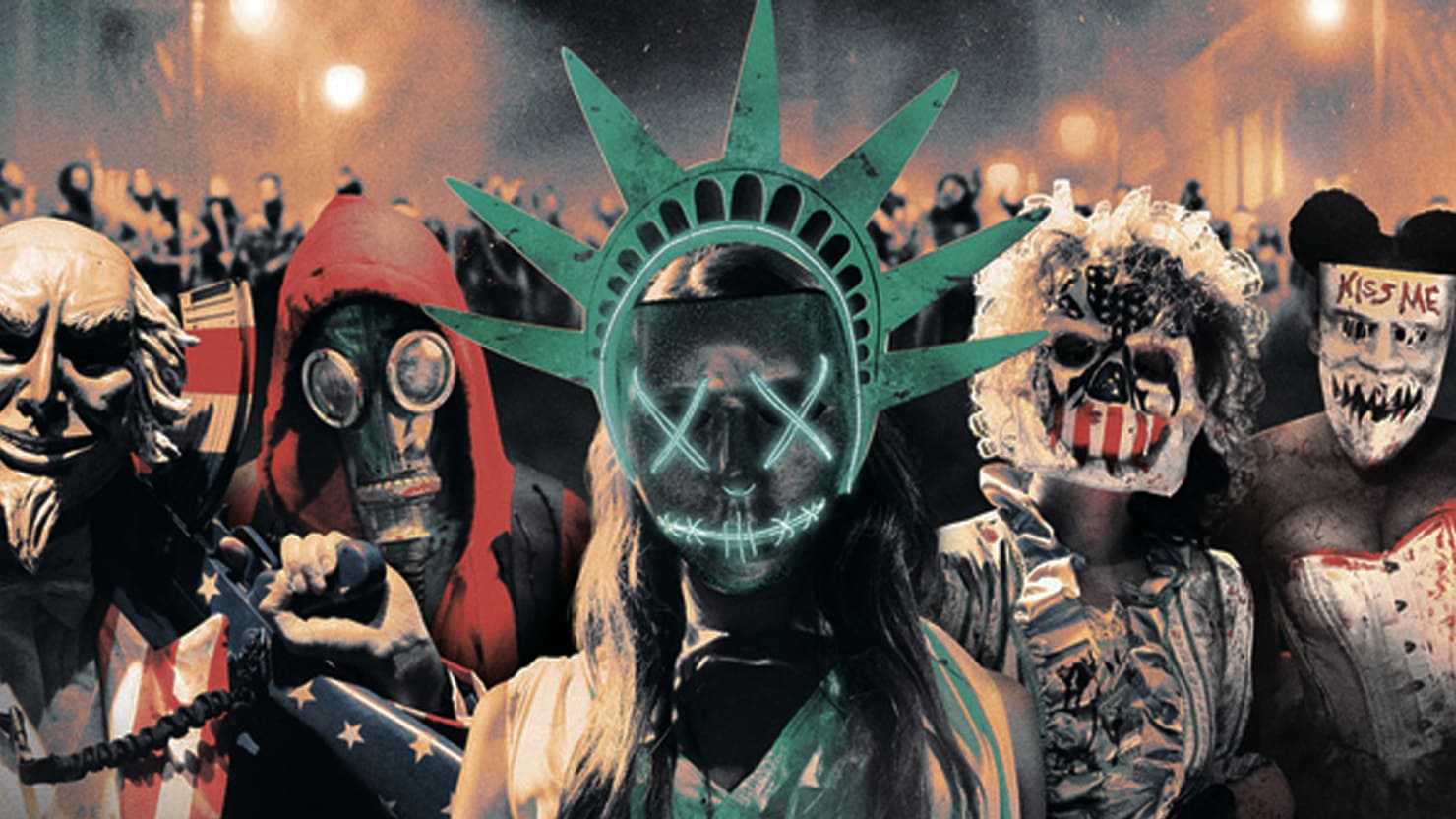 DeMonaco is only the writer on The Purge: The Island; the director, Gerard McMurray, is black. The movie was written entirely by DeMonaco, though, and so he says that he made sure to "talk to the right people" in order to show the point-of-view of a person of color.
The first Purge film followed a rich white family in an affluent gated community in Los Angeles, and all of the major characters were white other than Dwayne Bishop, a mysterious stranger who the son lets into the house against his parents' wishes. But the second two films were much more diverse, featuring a whole cast of minorities. Still, these characters were secondary to the white actors, including Frank Grillo and Elizabeth Mitchell.
Now, with The Purge: The Island, James DeMonaco says that the overwhelming majority of the cast will consist of black actors, something that will be a first for the popular horror series. While speaking to Vulture, DeMonaco said that race certainly is a factor in the movie's plot.
"At first we were saying, it's not a race movie, it's more about class," he said. "But ultimately race is class….What we've seen for the last 50 years of film is a predominantly white male point of view, and I'm a white male. I'm an Italian from New York, but I always say the human condition is — hopefully — the one thing we all share. We can have various points of views if it's truthful, if you talk to enough people and do your research."
In addition, DeMonaco said that he has diversity in mind while putting together the upcoming Purge TV series.
"We have a black female lead," he said. "We have a young Puerto Rican brother and sister. We have an Asian character. It's opening [the story] up, in a way."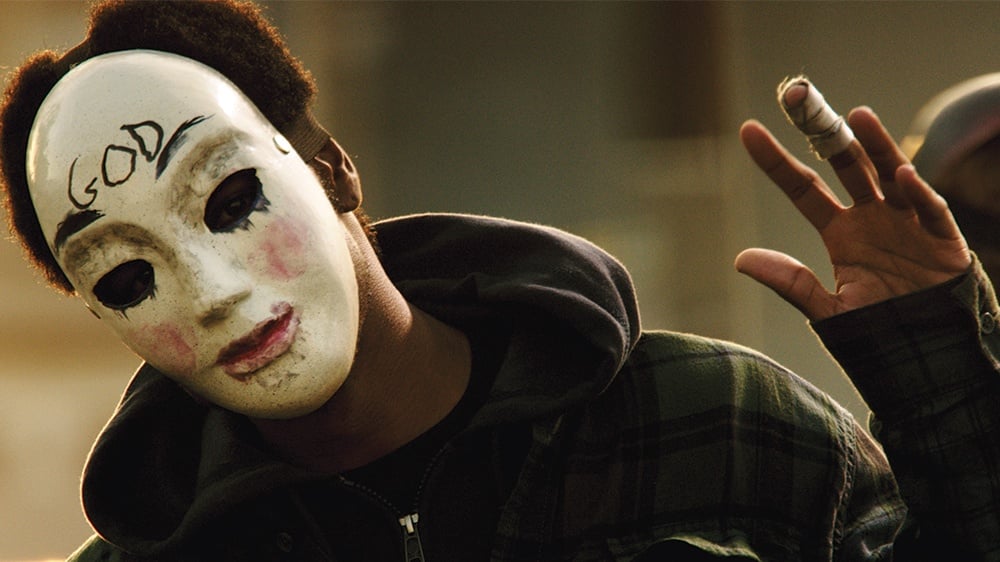 The Purge: The Island is a prequel that takes audiences back to the first Purge and is set on Staten Island. It will hit theaters on July 4, 2018.