Fox Has Batman, Now It Wants X-Men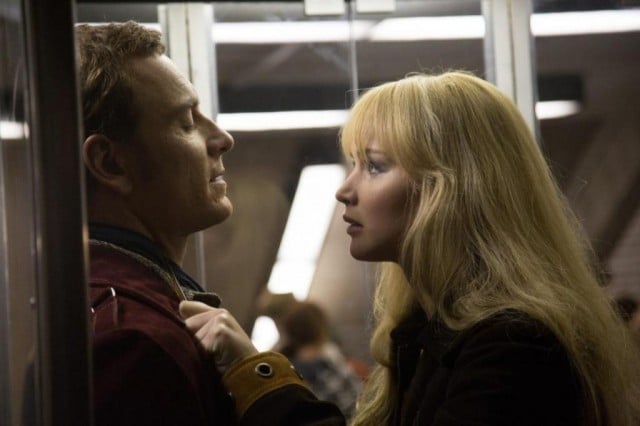 It looks like Fox is looking to strengthen its superhero game as television is becoming as saturated with comic book adaptations as the cinema. Variety reports that the network is actively negotiating with Marvel for the rights to the X-Men franchise in order to develop a television series about the mutant heroes. Fox already owns the rights to the franchise for the X-Men films, but will have to get permission from Marvel to make a TV show as well. Talks were described as being in the very early stages.
The long-running comics have already made for eight movies including the upcoming X-Men: Apocalypse. Some have suggested that the serialized nature of the comic books plus the multitude of characters in them makes a television adaptation better-suited to translating the stories than a feature length film or even multiple films.
X-Men: Days of Future Past writer Simon Kinberg expressed that sentiment in an interview with Collider last spring just before that movie came out. "We're still in this place of figuring out what the future of the franchise will be, but when you look at S.H.I.E.L.D. to some extent and what Marvel is doing now with Daredevil… it makes sense to tell some of these stories in TV partly because there's just not enough screens to do all these characters, and also because the serialized format of comic books is better suited for TV," he said.
ABC's Marvel's Agents of S.H.I.E.L.D. was one of the first attempts at translating the comic book superhero narrative to a TV show, and many more examples have cropped up since. The CW has had great success with its DC Comics-based shows Arrow and The Flash. Netflix has followed suit by cutting a deal with Marvel for four new original series worth of comic book-based material, including the upcoming series Daredevil and A.K.A. Jessica Jones. The latter series has cast Breaking Bad's Krysten Ritter and Doctor Who's David Tennant in lead roles. The other two shows that will come from the Netflix-Marvel deal are not yet known. ABC saw so much success with S.H.I.E.L.D. that it went in for round two with a show about the Captain America side character Marvel's Agent Carter. CBS has just cast Melissa Benoist of Glee and Whiplash as its Supergirl in a show that will come from the creator of the Arrow and The Flash.
Fox has already had success in the genre with its Batman spin-off Gotham. The show, which doesn't really actually feature Batman, follows police commissioner Gordon in his early years working in Gotham's police force as well as the intersecting early careers of Gotham's villains. It's gotten mediocre reviews from critics, but ratings have been strong, and, if the network could pair it with another superhero show like X-Men, then they could get even better.
Follow Jacqueline on Twitter @Jacqui_WSCS
More from Entertainment Cheat Sheet:
Want more great content like this? Sign up here to receive the best of Cheat Sheet delivered daily. No spam; just tailored content straight to your inbox.